News & Racing
Rio Olympian Ryan Bailie moves to 6th on the WTS World Rankings
It was a case of survival of the fittest in yesterday's energy-sapping World Triathlon Series Leeds round with Australia's Rio Olympian, "Mr Consistent" Ryan Bailie the best of the Aussies, moving up the ITU WTS World Rankings to sixth after his 10th place finish. His Olympic teammate Aa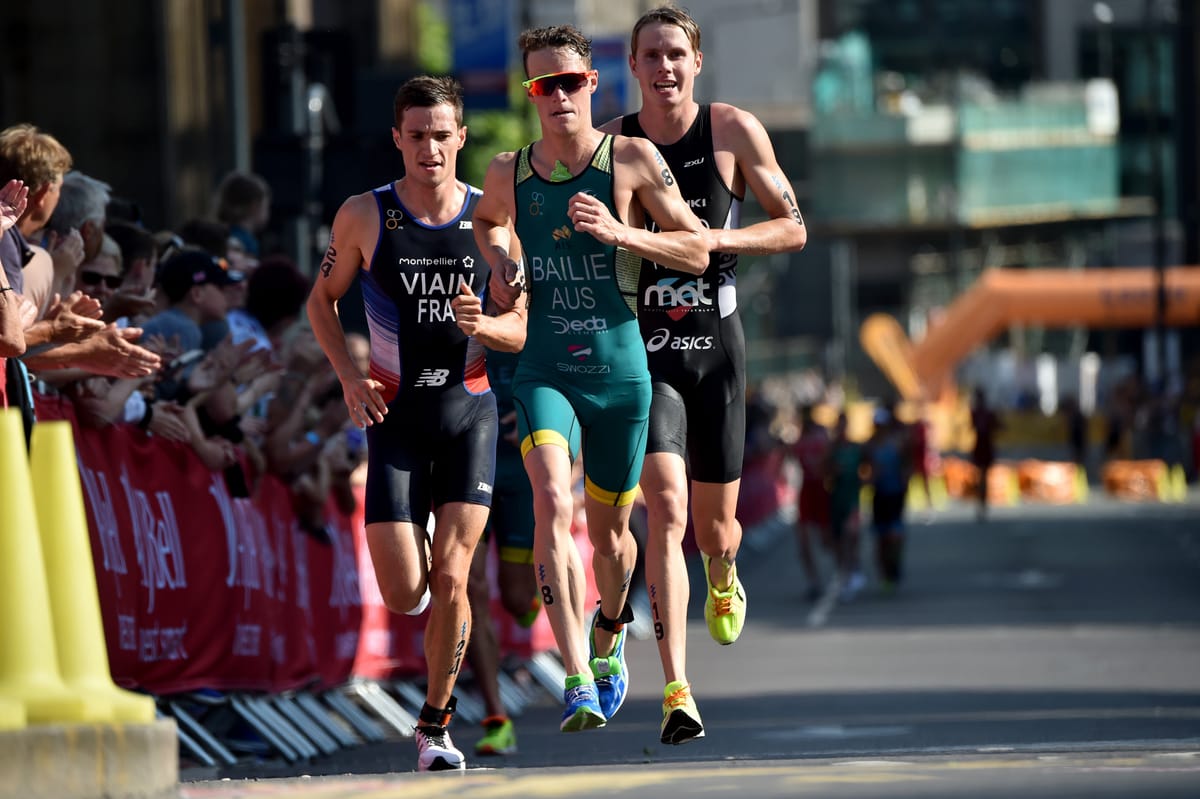 It was a case of survival of the fittest in yesterday's energy-sapping World Triathlon Series Leeds round with Australia's Rio Olympian, "Mr Consistent" Ryan Bailie the best of the Aussies, moving up the ITU WTS World Rankings to sixth after his 10th place finish.
His Olympic teammate Aaron Royle, after his sterling performance to put Australia in the medal hunt in Thursday's WTS World Triathlon Mixed Relay, faded on the 10km run to finish 13th.
The tough Olympic distance Leeds course, with its immediate hill climb off the 1500m swim and then the 12.5km ride into the city before the tight technical street laps over 27.5km, proved unforgiving for some.
There were some casualties on the bike and then more on the run – including the likes of Leeds local hero and two-time Olympic medallist Jonny Brownlee.
Commonwealth Games silver medallist Jake Birtwhistle, third on the rankings going into Leeds, has dropped to seventh after his 22nd placing in a race which also saw his Commonwealth Games teammate Luke Willian 32nd and Marcel Walkington 36th.
"But there were some positives up until that point and in recent times they have been few and far between so I'll take it. Bit of 'R&R' for a few days and then back into it."
Royle has jumped four places on the WTS rankings to 17th to 13 to give Australia three in the top 15 after the first five events of a season that will culminate in the 2018 Grand Finale on the Gold Coast (September 12-16).
The next stop will be Hamburg on July 14 and 15; Edmonton (July 27-29) and Montreal (August 25-26) before the Gold Coast final stop.
Defending champion Mario Mola sits on top of the rankings ladder after his second-place finish behind South African Richard Murray yesterday which saw Frenchman Vincent Luis third.
But things didn't go all Mola's way as Murray scooted away to South Africa's first-ever Olympic distance WTS gold.
"I had a beginner's mistake today," said Mario Mola. "I jumped on my bike and when I hit the pedal it hit the floor so I had to get down and fix it. Luckily I had a very good swim so I was able to get in the second pack. From then, I just kept working and today the effort paid off. Congratulations to Richard, he was really strong today. I really liked the course, it's tough but I liked it."
The Australian women had a frustrating day in the office with Ashleigh Gentle, Natalie Van Coevorden, Charlotte McShane and Gillian Backhouse all falling by the wayside recording DNFs through the 40km bike leg.
Gentle wrote on Twitter: "Out of Leeds after my pre-race swim yesterday. Things went south.
"Stomach bug or food poisoning flattened me. I lined up to give it a go but unfortunately, I felt incredibly weak and couldn't hardly push any power."
The race eventually went to local Vicky Holland in a GBR quinella with youngster Georgia Taylor-Brown taking silver and Katie Zaferes (USA) third.