Road to Recovery: Jake Montgomery's Progression is nothing short of fantastic
Jake Montgomery suffered a severe head injury after being hit by a car during a morning bike ride last September. Now, he's completed his first few runs post-accident and is looking strong. We caught up with Jake to chat about his gains. "My progress is still more than the doctors expected," says Ja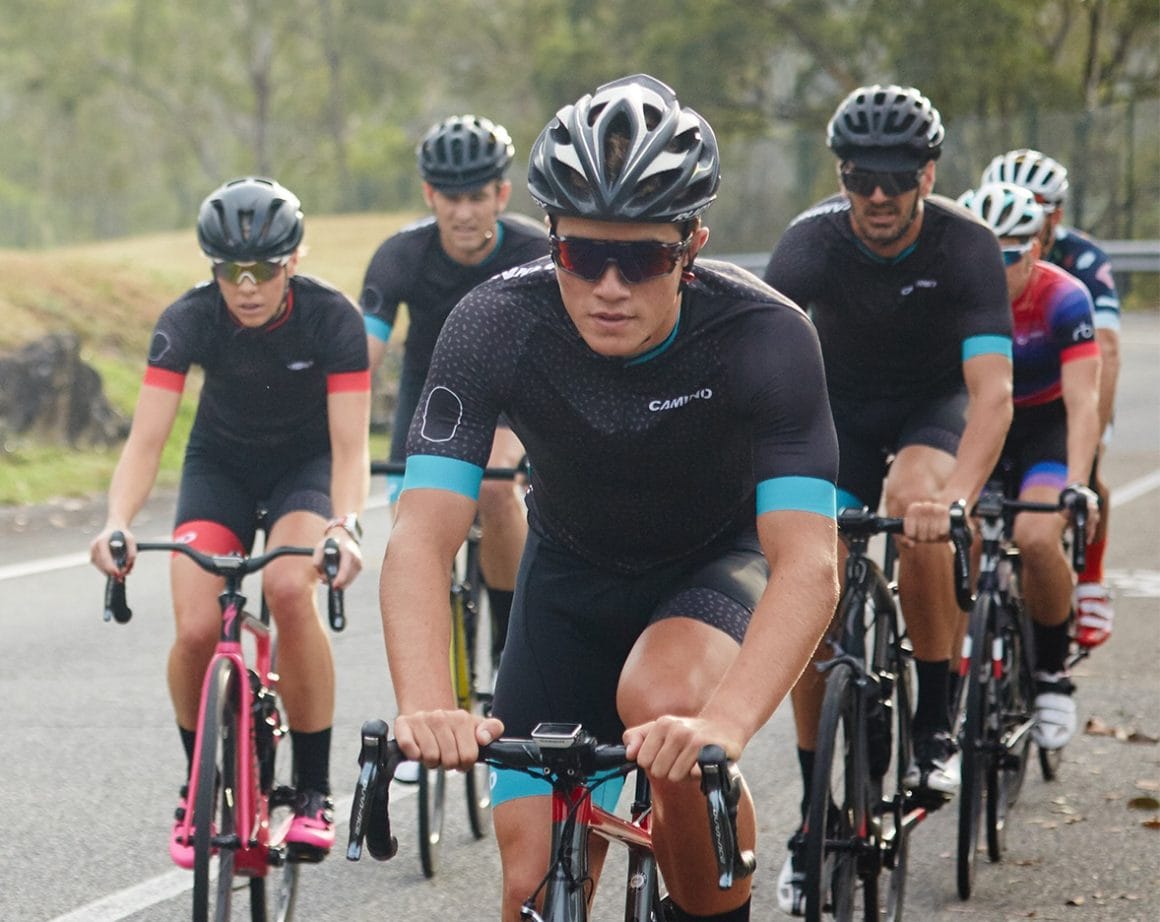 Jake Montgomery suffered a severe head injury after being hit by a car during a morning bike ride last September. Now, he's completed his first few runs post-accident and is looking strong. We caught up with Jake to chat about his gains.
"My progress is still more than the doctors expected," says Jake happily from his family home. "My results at this stage are normal, if not better for someone who has been through what I've been through." Jake is referring to his neuropsychology results from an intensive four hour test he completed last week. Thankfully now, he's been cleared by all his doctors.
"There are still some signs of the injury in my results," he adds. "A normal person wouldn't have any fluctuations, but I've still got some mild changes in cognitive flexibility and the speed of my processing and planning. My memory is pretty terrible. The test also showed I have signs of depression, but I couldn't be in a better place at the moment. I've swum, biked and run every single day in the last week."
Signs of depression are expected post brain injury as the brain recovers, and Jake's results are incredible considering the severity of his injury.
Getting back to running
Jake has made huge gains in just the past three months, and even the past week as he took his first steps and commenced running training. "I wondered if I'd ever be able to do this sport again," says Jake. "I was thinking I might have a seizure if I go for a run after everything the doctors told me."
He has now done six runs, starting with three kilometres, and working his way up to five kilometres at the end of last week. "I've had no problems at all," Jake says brightly. "Dad did my first run next to me to make sure I was OK. I could tell he was stressed and a little nervous. He was as worried as I was."
Returning to running is a hugely significant gain for Jake, and signifies substantial recovery of his brain functions. In October, Jake's specialists had told him he wasn't yet able to run due to the impact of the stride, plus the pressure that exertion puts on the brain. Having now run as far as five kilometres without experiencing dizziness or headaches, his brain is clearly doing well under pressure.
Not only did Jake return to running last week, he also completed his first successive swim, bike and run. "For my training I do ninety minutes swimming in the swim squad with my brother, then I do an hour on the indoor bike, although I did an hour and a half the other day. Then I did a three kilometre run and I've been building that up," Jake told Trizone.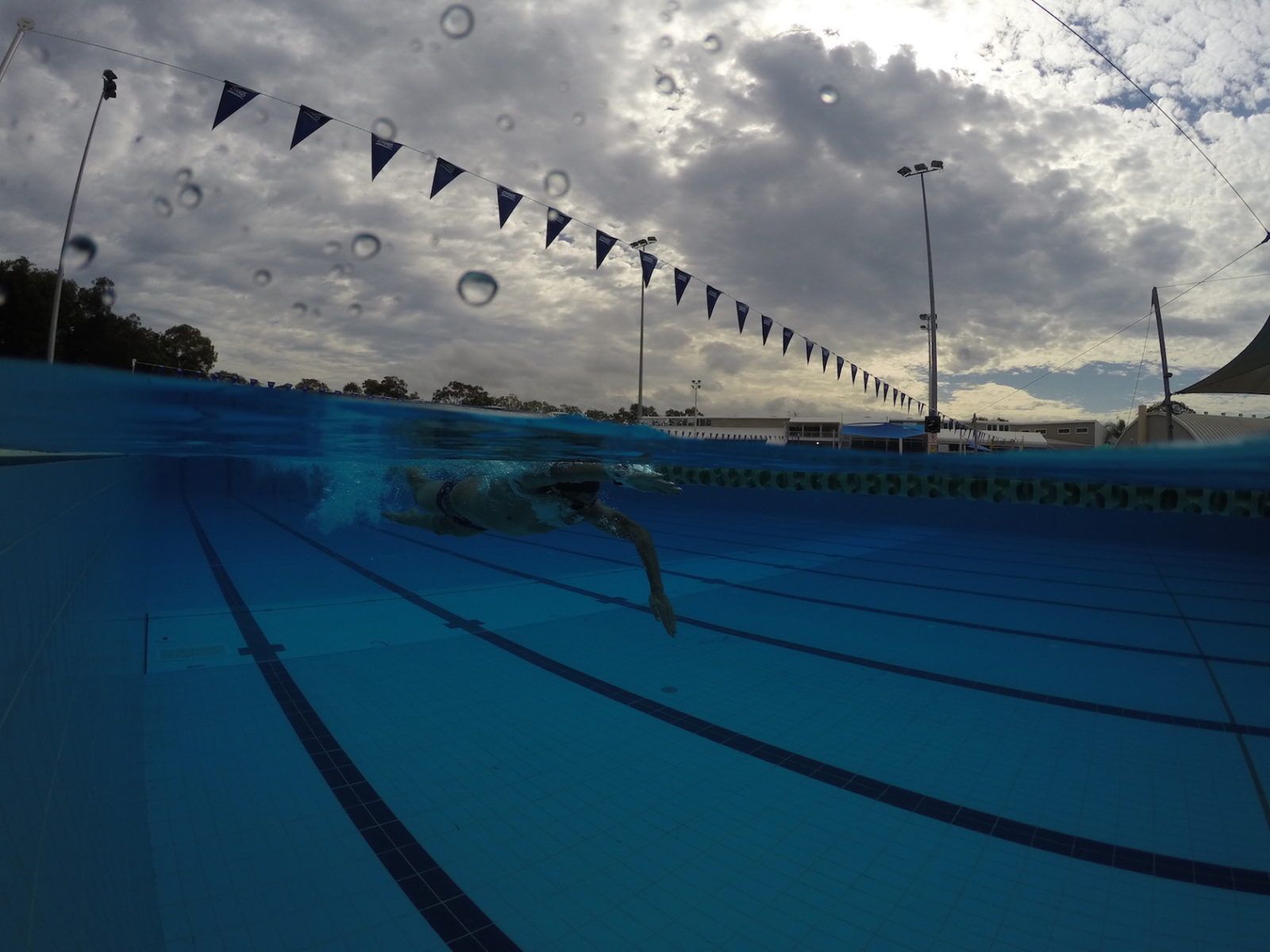 The young athlete is so driven towards recovery, he's keenly unaware that his current training regime is more exercise than most healthy, everyday people would be able to fathom. "The only warning I got from the doctors is if I experience any dizziness or headaches I have to pull back, but I haven't had any so that's great."
Jake's indoor setup
"My setup is probably one of the most basic ones out there. It's just a stationary bike trainer and I've got speed and time," he explains. Jake rides his wind trainer almost everyday, which is far more than he ever used to. "In season, I used to get on the wind trainer once a month, now it's quite a few times a week!" Despite Jake's determination to return to racing, he's also humble and grateful for his incredible progress. "Right now a power metre would be nice, but I'm just happy I'm on the bike and riding."
Watching IRONMAN Western Australia as a VIP
"I got a VIP pass from IRONMAN for Busselton which was really cool," says Jake. "I hung out with my sponsors and was around the sport again. I was there with Xterra, and I'd tell the athletes all about the wetsuits in the morning when people would go for a swim. Then during the day I'd be with the IRONMAN crew or in the Xterra tent. There were a few parties, lunches and dinners with IRONMAN. It was great. I did some swimming out there too."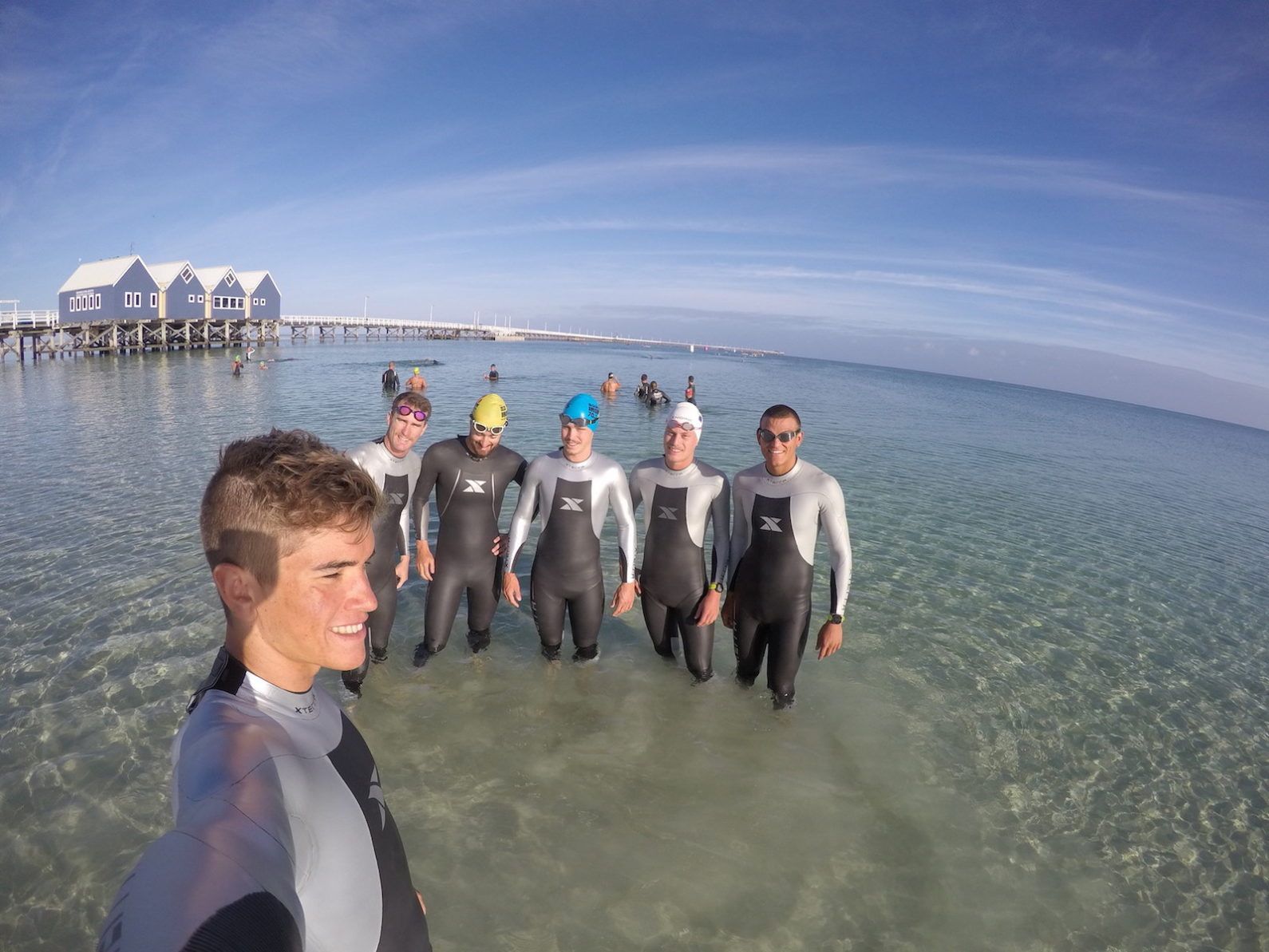 The buzz of being surrounded by his sport again was great for Jake's motivation, but it was seeing the athletes achieve milestones that was the most meaningful. "One of the guys did an 11 minute PB, and just seeing him come across the finish line felt as good as if you were doing it yourself," he says. "I documented the whole weekend on my Gopro, and had been talking to everyone before the race so I knew what results everyone was aiming for. It was great."
Will Jake race in 2017?
"Once I've been doing the running for a few weeks, I'll set my sights on a race so I have something to look forward to," Jake says. With his unwavering commitment to his training already at this early stage, we're sure to see Jake on the starting line at one of the big races soon. "Geelong 70.3 is on my mind," Jake admits. "The Titan Performance group who took me to Busselton are heading there with the whole team, so I'd love to go with them and watch even if I don't race."
With Christmas coming up, Jake has more time with his family before gearing up for a huge 2017 during which he'll return to the racing circuit. To learn more about Jake's incredible progress, check out our other articles about Jake.