Road to Recovery: We check in with Jake Montgomery
Triathlete Jake Montgomery suffered a severe head injury and multiple fractures after a driver ploughed into him during a morning bike ride in Australia. Trizone caught up with Jake to check up on his progress so far. Jake Montgomery was waiting in the neurosurgeon's office last week, anxious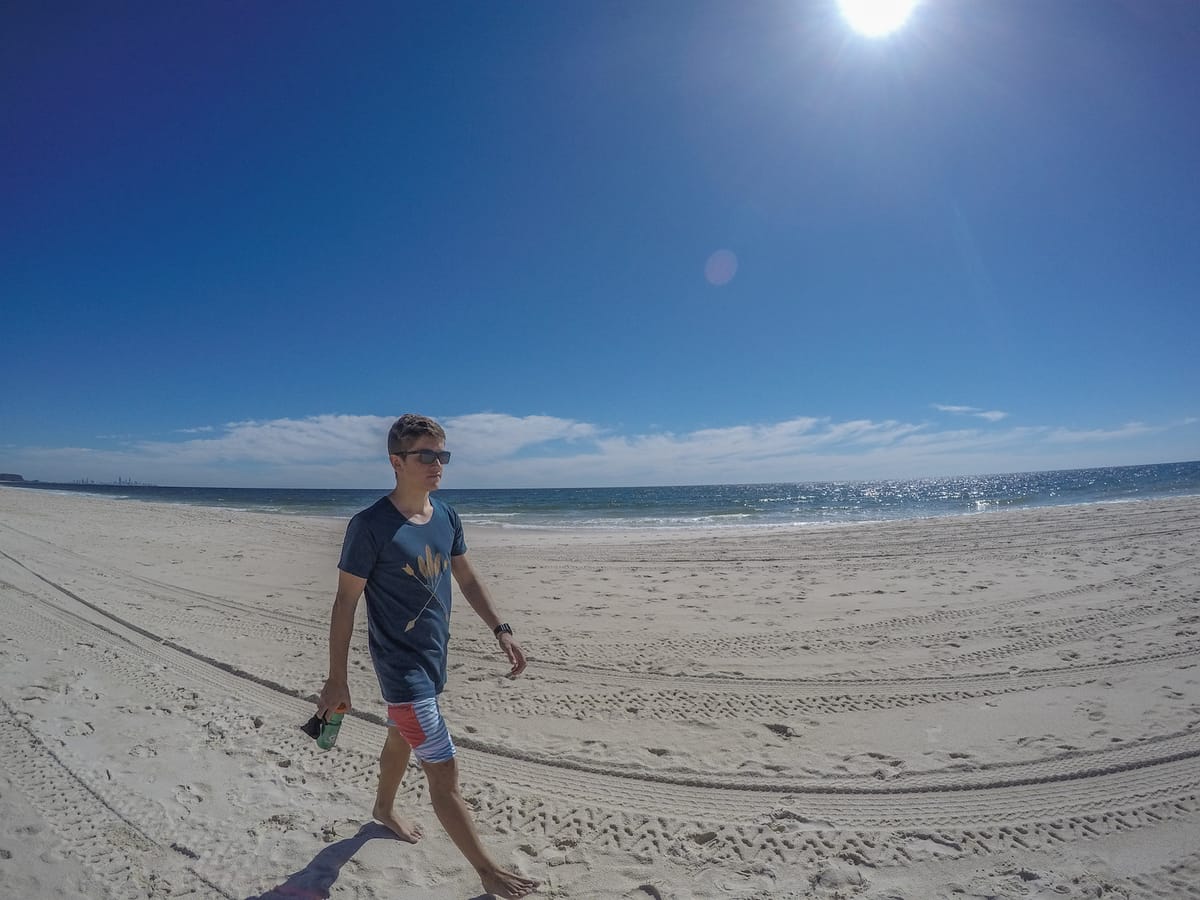 Triathlete Jake Montgomery suffered a severe head injury and multiple fractures after a driver ploughed into him during a morning bike ride in Australia. Trizone caught up with Jake to check up on his progress so far.
Jake Montgomery was waiting in the neurosurgeon's office last week, anxious to see the man who'd reviewed him just hours after his traumatic accident. "He wrote all the initial reports for all the other doctors after seeing me straight after it happened," said Jake. "I was so nervous to hear what he'd say."
Worried the neurosurgeon might tell Jake his daily walks were too strenuous, or  that he wouldn't yet be ready for the swimming he'd been doing, the scene in the waiting room was a tense one. "I was thinking he might tell me I needed another scan, or that I had to take it easy," he added.
The doctor called his name, and he shuffled nervously into the consulting room. "He asked about my headaches, and I was like 'what headaches?'" Jake recalled. "Then he asked me what I'd had for breakfast to test my memory and I told him every little detail. He was just amazed. He said he was really happy with my progress and wouldn't need to see me again."
JAKE MONTGOMERY'S LIGHTNING FAST PROGRESS
After reading his medical notes, the Jake Montgomery the speech pathologist, the neuropsychologist, the occupational therapist and physiotherapist had all been expected to meet was completely at odds with the chatty, high-functioning Jake they saw in person. None of his rehab team now can believe the progress he's made after such a serious accident.
"The speech pathologist wasn't going to give me one test because she thought I wasn't ready, but I ended up getting 100%!" says Jake cheerfully from his family home. He's been spending plenty of quality time with his Mum and Dad, who remember Jake's time in ICU very clearly – a time Jake mercifully has no recollection of at all. "One of my parents usually comes with me during my daily beach walks," he adds. "It's been good spending more time with them."
GETTING BACK IN THE POOL
"In the last few weeks I've gotten back in the pool. Now I'm up to ten laps," says Jake casually, oblivious that ten laps to healthy everyday people is more than most can manage. "Swimming is coming along slowly, not just because of the head injury, but also [due to] all the fractures and injury to my rotator cuff. Although I feel a bit weak, there's no pain or restriction which is good." Jake still needs to be supervised during his swim sessions which his mother and father, Lisa and Rod, are happily partaking in.
GETTING BACK ON THE BIKE
Usually Jake would do one or two sessions a month on the stationary bike, but now it's his regular training method a few times a week. "It's not as smooth as before the accident, but it's still really good," he notes. "Swinging my leg over the bike for the first time in ages was pretty awesome."
You'd be forgiven for assuming Jake would have to take it easy, and considering his standards as a triathlete he is doing just that. However, when compared to the average physical condition of the general population he's already back to an impressive level of fitness. "I've got my training sessions up to an hour, which is what they used to be," Jake says. "The intensity is nowhere near what it was, but the timing is back up there."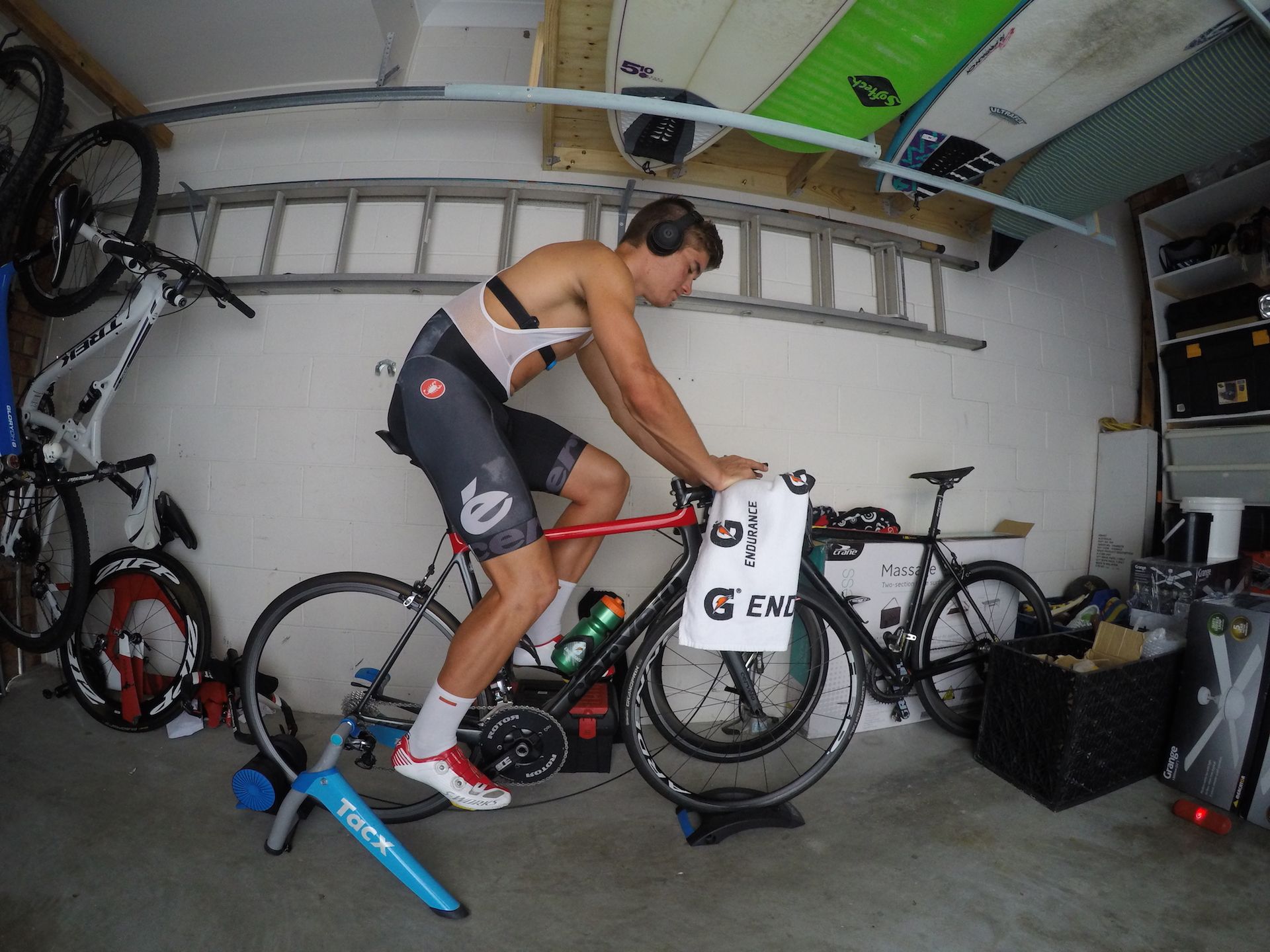 JAKE'S LOYAL SPONSORS SUPPORT HIS REHAB
Jake's mental strength could just be what's helped hasten his recovery, but it's his personality and drive that has kept his sponsors checking in.
"I just can't believe how supportive everyone has been," Jake says. "My biggest stress once I started getting better was that I'd lose the amazing people I got on board last year but they just keep checking up on me and are thrilled I'm doing so well." With manager Matt Smith updating the sponsors regularly, it's a genuine team effort to promote Jake's recovery.
Only a few months prior to the accident, Jake was picked up by Gatorade and Ceramic Speed, but rather than drop him as a newbie they supported him and kept checking up on him throughout his recovery. This support can be rare in elite sports, and has been key in helping Jake stay motivated throughout his rehabilitation.
MOVING FORWARD
While it will be another three or four months before Jake returns to running, he's got the all clear from his neurosurgeon to steadily progress his training. "He just told me to step it back if I start to get headaches or feel dizzy, so I'm really happy," says Jake. "I just can't run for a while because of the impact of the stride, plus the pressure that exertion puts on the brain."
Despite having to spend a few months away from running, Jake remains extremely positive. "I just monitor my heart rate," he says. "There's always the risk I could have a seizure if my heart rate gets over 100, but I'm monitoring it and making sure I don't exert myself too much."
Jake has been discharged from almost all the health professionals in his rehab team, and is heading back to his usual Physio for guidance as he progresses. Amazing all of his doctors, maintaining a positive mindset and working hard on his rehabilitation means we have no doubt whatsoever that Jake will continue to move forward at warp speed.
Check back into Trizone to see how Jake is progressing with his rehab, and stay tuned for his return to running.