News & Racing
Samantha Kingsford and Sam Osborne Win Inaugural Xterra Dunsborough Titles
New Zealand's Samantha Kingsford and Sam Osborne dominate the elite races at the Xterra Dunsborough.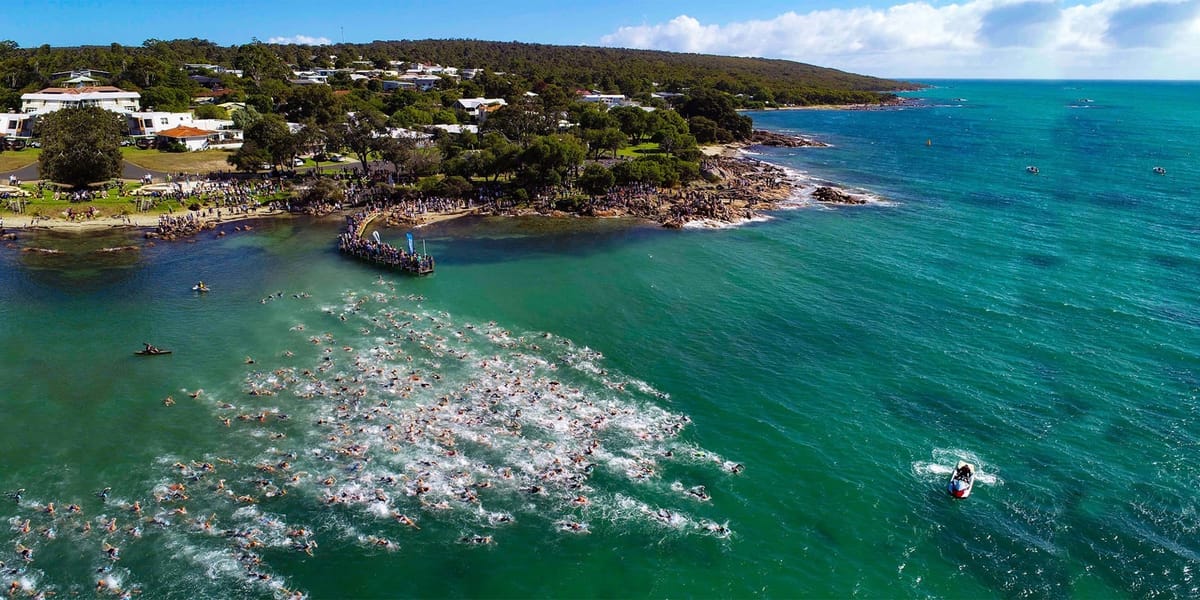 Why it matters: New Zealand athletes Samantha Kingsford and Sam Osborne emerged victorious in the first-ever XTERRA Dunsborough off-road triathlon elite titles in Western Australia, showcasing their exceptional skills and talents in the rugged terrain.
Setting the pace: Samantha Kingsford and Sam Osborne from New Zealand have won the elite titles at the inaugural XTERRA Dunsborough off-road triathlon in Western Australia on Sunday, April 2, 2023. The race featured a 1.5-kilometer swim through Geographe Bay's turquoise waters, a two-lap, 28km mountain bike through the Meelup Regional Park's singletrack, and a 10km trail run along the sculptured granite coastline.
What they are saying:
Samantha Kingsford, the women's elite champion, expressed her joy at winning the race, praising the beautiful course and her first victory of the year.
Local favorite Kristen Gardner, who finished second in the women's race, shared her delight with her performance and the breathtaking course.
Sam Osborne, the men's elite champion, called the race a "banger," praising the course's difficulty and sharing his unique encounter with a kangaroo.
Second-place finisher Allen exclaimed that XTERRA Dunsborough is the "sickest" XTERRA race on the planet and was thrilled to showcase the beautiful area to the world.
By the numbers:
Samantha Kingsford won her ninth career XTERRA World Tour title.
Sam Osborne earned his 21st XTERRA World Tour win.
Kingsford completed the women's race in 2:52:33.
Osborne won the men's race with a time of 2:26:20, over three minutes ahead of second-place finisher Allen.
Between transition: XTERRA Dunsborough was the third of six stops on the 2023 XTERRA Asia-Pacific Tour, with the elite racers competing for their share of the $340,000 in prize money in seven stops on the all-new XTERRA World Cup. The Dunsborough area boasts a stunning landscape of vast oceans, spectacular coastlines, wildflower-lined running tracks, and an extensive network of mountain bike trails.
Men's Results
| Pos | Name | Time |
| --- | --- | --- |
| 1 | Sam OSBORNE (#1) | 02:26:20.97 |
| 2 | Ben ALLEN (#3) | 02:30:05.68 |
| 3 | Tyla WINDHAM (#4) | 02:33:16.34 |
Women's Results
| Pos | Name | Time |
| --- | --- | --- |
| 1 | Samantha KINGSFORD (#10) | 02:52:33.21 |
| 2 | Kristen GARDNER (#12) | 03:05:36.89 |
| 3 | Jessica KIEKEBOSCH-FITT (#45) | 03:35:12.35 |