Gear & Tech
SCODY Network Cycle Jersey & Cycle Knicks
The network cycle jersey and cycle knicks are Scody Australia's most recent addition to their cycling range. With Scody partnering with Triathlon Australia last year the company is quickly becoming one of the big names of triathlon apparel in Australia. At first glance the Network cycle kit sh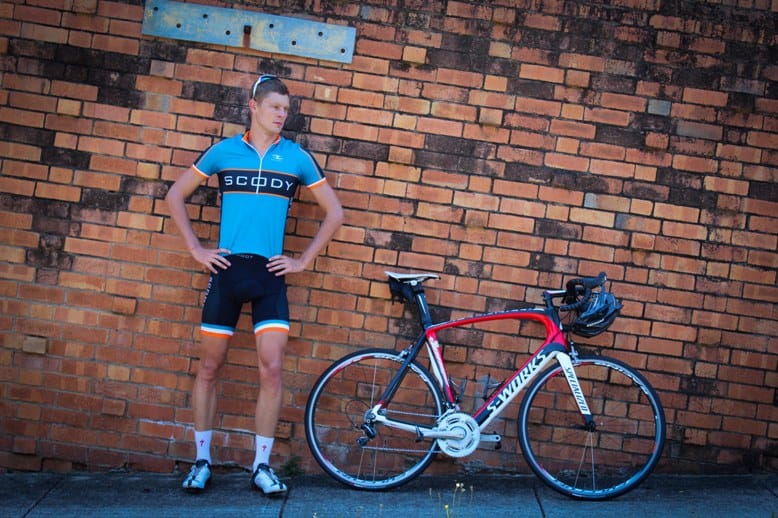 The network cycle jersey and cycle knicks are Scody Australia's most recent addition to their cycling range. With Scody partnering with Triathlon Australia last year the company is quickly becoming one of the big names of triathlon apparel in Australia.
At first glance the Network cycle kit shows signs of the classic 'euro' look that looks great both on the road and whilst sipping your cappuccino post ride at the local coffee shop. The kit is uniquely different to the current Scody offering of cycling clothing with the design being simple, yet sophisticated.
The fit is described as a 'race cut' and hugs the body without feeling overly constrictive and the 2 rear zipper pockets add to the functionality. While on the road I've used 1 of the zipper pockets for my mobile phone and the other for the aforementioned coffee shop money. It might not sound like a big deal having these but when reaching for an energy bar or gel the last thing you want is your phone or money falling out at the same time. It's a great little design feature that I am surprised other cycling clothing manufacturers are yet to employ.
Scody offers the Network cycle jersey in 3 different designs and the Network cycle knicks in just the 1 design. The design of the Network cycle range means that all three jersey designs match Network cycle knicks meaning you can change up your look while ensuring that you always have a matching set of cycle knicks to go with your jersey.
Price: Jersey $129.99 Knicks  $119.99