News & Racing
Sebastian Kienle and Sarah Crowley win 2017 Ironman European Championship
German Sebastian Kienle and Aussie Sarah Crowley won the Ironman European Championships last weekend in breakneck speed. Here's how the 'uber fun' races played out. Women's race Lucy Charles raced out of the water in first place but no one was surprised after she'd lead Ironman Lanzarote from start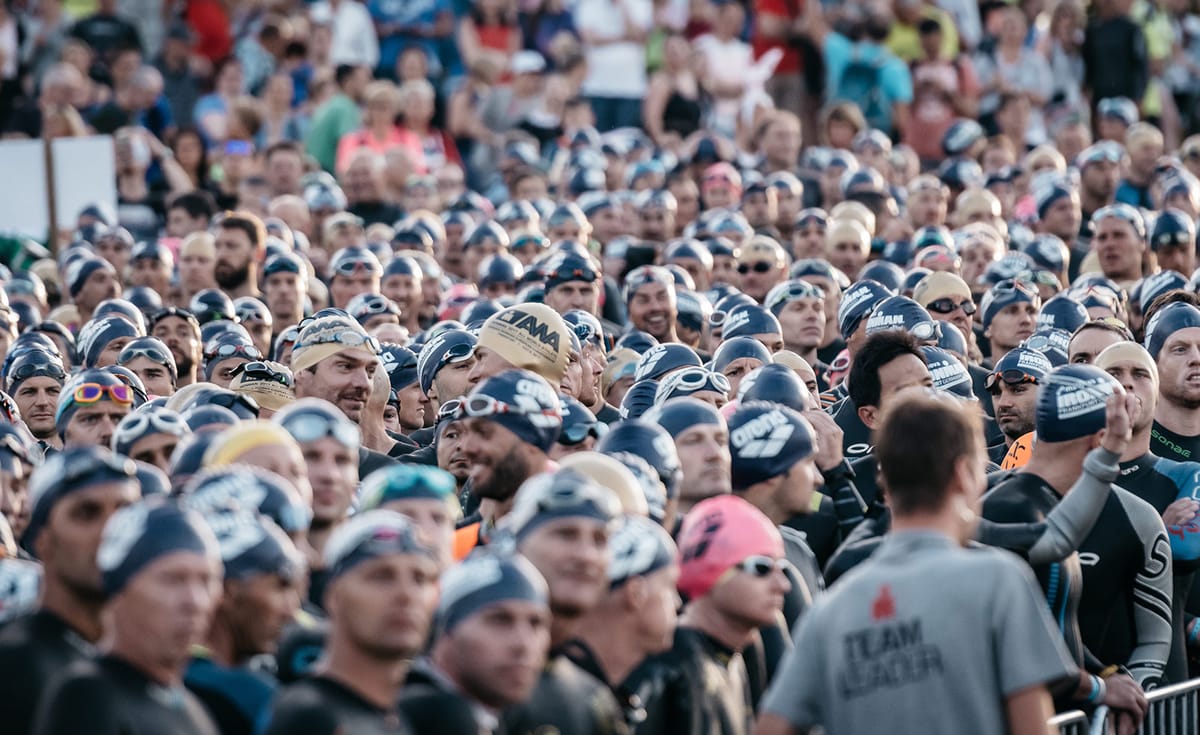 German Sebastian Kienle and Aussie Sarah Crowley won the Ironman European Championships last weekend in breakneck speed. Here's how the 'uber fun' races played out.
Women's race
Lucy Charles raced out of the water in first place but no one was surprised after she'd lead Ironman Lanzarote from start to finish. Aussie Sarah Crowley was almost nowhere to be seen, holding a 7min 47sec deficit after the opening 3.8km swim.
Luckily for the Australian, Crowley's skills on the bike helped her gain ground and a whopping five minutes, motoring through the bike course in just 4:40:32. At T2 though, Charles was still in the lead.
As the notoriously tough marathon loomed, Charles had tired, and her strongest legs were already behind her. Crowley pulled through the marathon to take the lead finishing in a lightning fast 8:47:58. Charles managed to hold on to finish in second with a time of 8:51:50, while Belgium's Alexandra Tondeur finished third on the podium in 8:59:55.
Crowley took to Instagram, saying 'What an amazing day. That was über fun.' When in Germany right?
Sarah Crowley (AUS) 8:47:58
Lucy Charles (GBR) 8:51:50
Alexandra Tondeur (BEL) 8:59:55
Men's race
At a German race, it was no surprise to see German Lukasj Wojt pushing hard through the first transition to take the lead in front of a German-dominated crowd. From T1, the German showcase continued as Andi Boecherer and Sebastien Kienle began their battle, finishing the bike in a lightning fast 4:02 (Kienle) and 4:04:56 (Boecherer)
After such a quick bike, you'd expect the race to slow, but it only got faster. Kienle finished the run in just 2:45, while Boercherer finished his marathon in just 2:49:48. Most impressive was Sweden's Patrik Nilsson who ran a 2:40:58 marathon…wow! The whole men's race was impeccable, even though some have said the bike course was slightly shorter than regulation. Who cares! The times were phenomenal for each leg separately too.
Sebastian Kienle (GER) 7:41:42
Andi Boercherer (GER) 7:46:07
Patrik Nilsson (SWE) 7:50:16
Trizone wants to congratulate all the athletes on an incredible event, and Nilsson for that super impressive marathon!