Gear & Tech
Shimano introduces compact multisport CM-1000 Sport Camera
Expanding the options for consumers to connect with Shimano for experiences in sports, the leading cycling, fishing and rowing product manufacturer today introduced the CM-1000 Sport Camera. Continuing Shimano's legacy of innovation and quality, the CM-1000 enters the compact sport camera cate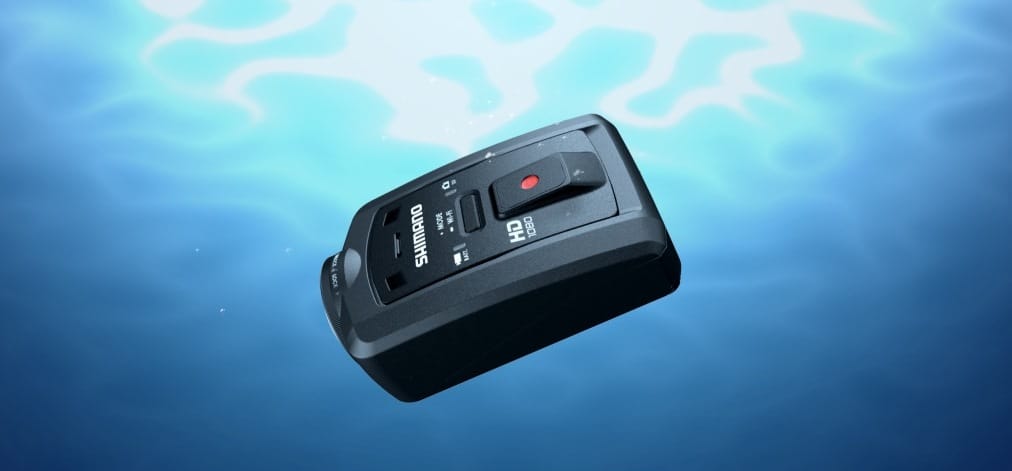 Expanding the options for consumers to connect with Shimano for experiences in sports, the leading cycling, fishing and rowing product manufacturer today introduced the CM-1000 Sport Camera. Continuing Shimano's legacy of innovation and quality, the CM-1000 enters the compact sport camera category with a lightweight and compact high-definition video camera with advanced connectivity options. The CM-1000 marks the company's first product introduction from its Lifestyle Gear Division targeting both fishing and cycling consumers, providing them opportunities to enjoy capturing their various sporting experiences as incredibly high quality photos and HD videos.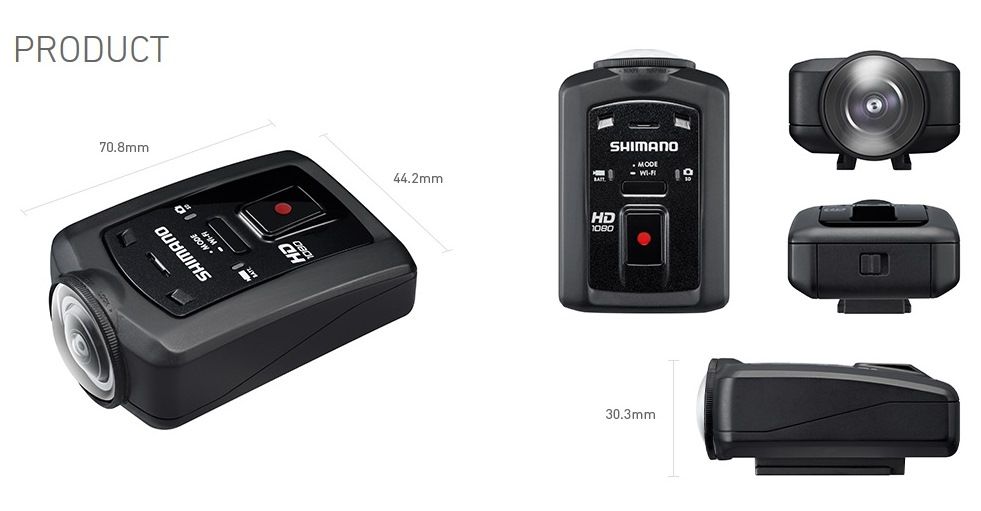 Years of research and design went into Shimano's CM-1000, ultimately creating a compact sport camera that excels in critical camera functions, appeals to consumers exploring terrestrial and aquatic sports, and also integrates with existing Shimano electronics in its fishing and cycling products. Key features and highlights of the CM-1000 include:
Powerful, brilliant image-capturing camera. The lens and image sensor technologies in the CM-1000 combine to enable brilliant HD movies and high quality images in all conditions. Its F2.0 bright lens boasts incredible low-light performance while its 16MP back illuminated CMOS image sensor enables stunning 1080p HD video. The camera offers dual, standard angle 135 and super wide 180 ° modes, while a 90 ° increment auto image rotation allows users to flip the camera in multiple directions and maintain a horizontal image plane.
Light, compact form factor. At 86 grams including the battery and lens cover and with dimensions of 44x70x30mm, its pocket size, streamlined design is smaller than a standard deck of cards.
Exceptional waterproof rating. Out of the box and without the need for an external case, CM-1000 is waterproof up to 10 meters. This depth meets the IPX-8 Waterproof Standard the best rating for electronics experiencing continuous underwater use.
Advanced connectivity and intelligent integration. The CM-1000 utilizes WiFi connectivity and custom iOS and Android apps for mobile devices to allow live views, video playback, remote adjustments to camera settings and shot framing. Unique to the CM-1000, the device also uses ANT+ and ANT private wireless connections to transmit data from bicycle computers and accessories and the new Shimano D-Fly wireless Di2 transmitter to show performance cycling data in its captured videos.
Versatile, user-friendly design
Using the CM-1000 is simple and worry-free, thanks to the unit's design, waterproof capabilities, and connectivity and integration options with popular consumer electronics. The two-button design allows quick control or key functions while dual LED lights and audible cues identify settings. Its waterproof rating makes the CM-1000 a great option on the deck of a boat, for casual swimming, and enables it to be hosed off with other gear after a day's adventure. The auto-image rotation function means that it will maintain a horizontal shot despite its physical rotation. Connectivity and integration options with mobile devices and cycle computers simplify setup and playback while the ANT/ANT+ data allows cyclists to monitor videos and use the performance data – including heart rate, gear indication and cadence for example – as a training tool to improve their riding.
Accessories, supporting software and availability
The CM-1000 Sport Camera comes standard with the camera and lens cover, an adhesive mount and vented helmet mount, a USB cable and start up manual. The CM-1000 Sport Camera utilizes an iOS 6.0 and Android 4.2 app for use as a remote controller, angle monitor, a tool to change settings and video preview. Software for Windows 7 and Mac OS enables more comprehensive video editing, fish-eye view compensation, the display and integration of video and ANT+/ANT information to videos.
Additional accessories for the CM-1000 include the following mounts that all offer tool-free installation and adjustment: CM-MT01 Handlebar mount; CM-MT02 Flexible mount; CM-MT03 Chest mount; and the CM-MT04 Cap mount.