Interviews
Steve McKenna: Moving up the ranks to make Pro
Steve McKenna excels at Ironman 70.3 Ballarat, paving his way to become Australia's next professional triathlete.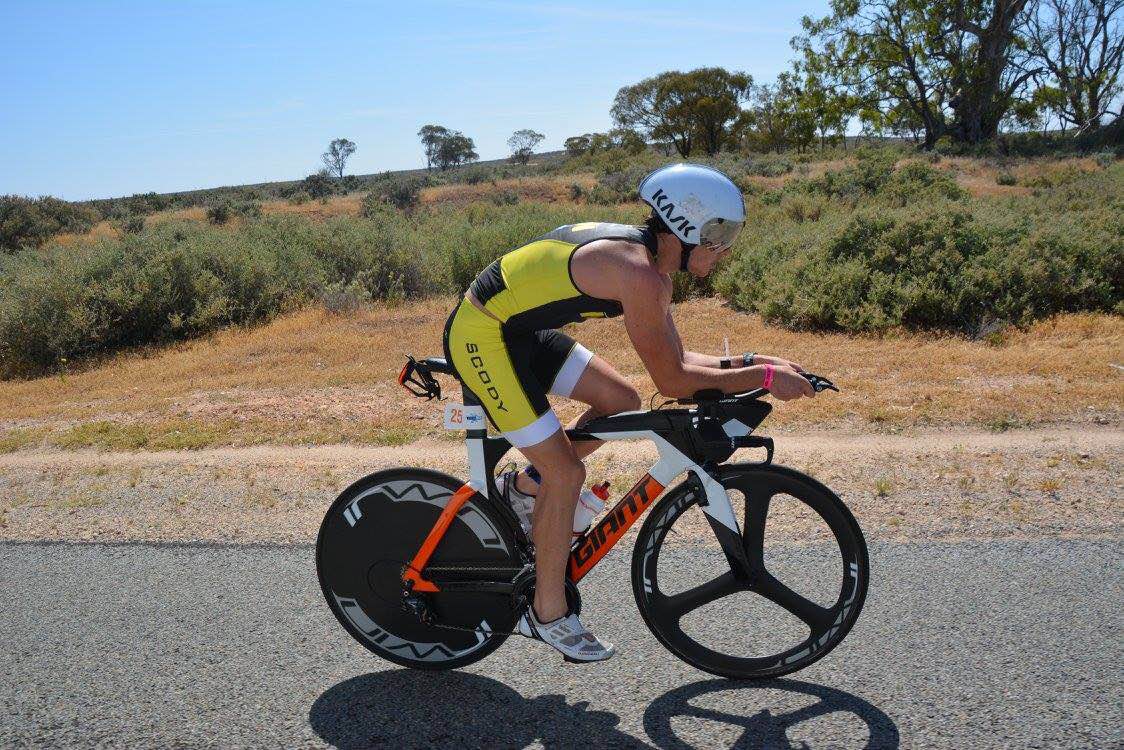 Steve McKenna flew through Ironman 70.3 Ballarat last weekend and is on track to become Australia's next pro triathlete. Trizone caught up with Steve and his coach Matty White to talk training and race strategy.
Last Sunday, Steve McKenna won the Ironman 70.3 Ballarat men's 25-29 age group in 04:02:19, making him the 13th fastest man overall. This result could well see him earning his pro licence. "I think we got it yesterday," said Steve. "Matty was yelling at me during the run that I had to sit on 350 to get the pro licence, so I just wanted to finish the race and get it."
Steve is confident joining the pro field could give him the extra edge he needs. "I think I'd go way quicker being able to be on people's heels in the swim, and riding as a group instead of weaving in and out of people all day," he said confidently. Gaining a pro licence in triathlon is extremely difficult, though.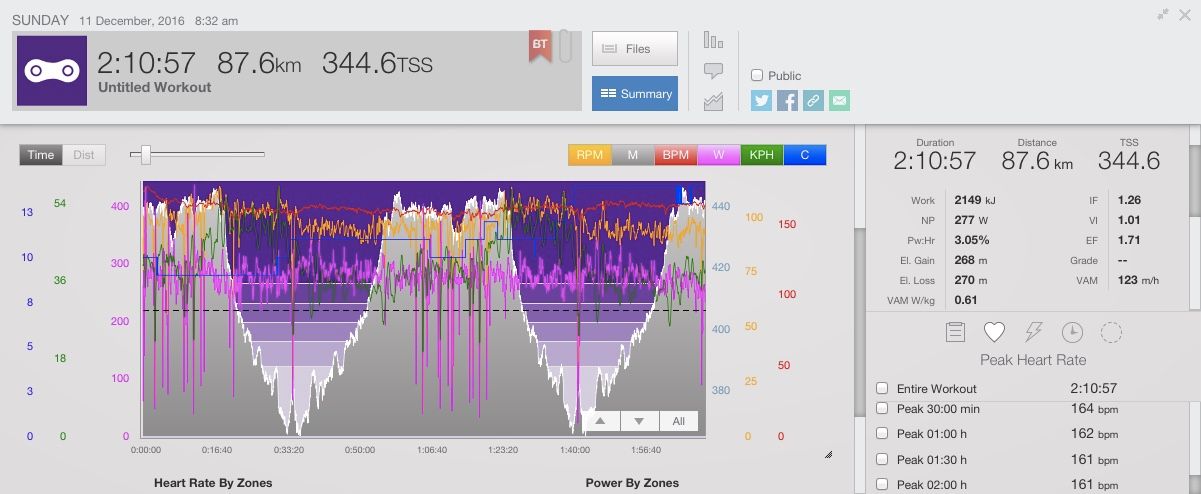 "To get your pro licence through 70.3 is a really hard thing to do," adds Steve's coach Matty White, the owner of Matty White Training. "You've got to do it all by yourself and you're racing the best in the world."
Matty has no doubt Steve would be a key contender once he joins the pro field. "Steve hasn't even had two years in the sport and he's made huge gains, and has a solid balance across all three sports," he said. "Now it's just about getting him experience and more time racing."
Passing out before the finish line threatens Steve's career
An impressive finish at Ballarat is still a novelty for McKenna, who has passed out during several previous races. "I've learned I need a lot more nutrition than everyone else," said Steve. "I saw my Dad in the last lap and he looked like a ghost because he was worried I'd pass out again."
After a strong transition through T2, Steve was feeling powerful in the run last weekend and joked with Matty (who was riding alongside him on a bike), saying "this is too easy." But then he hit a wall. "With 5km to go, I was running out of juice," said Steve. "The 12 gels I'd had were coming up and I felt so sick, but I could feel I was going to finish. Matty told me I was going to finish in the top 15, so I was loving the feeling even though I was feeling rough, so I powered through." Steve finished in 4:02:19, a result which would have seen him finish in 13th place if he'd been in the pro field.
After his solid performance at Ballarat, Steve has picked up a new confidence. "Now I know I can finish and I don't need to worry about how I'm feeling the whole time," he added. "I just need to smash a gel every 20 minutes, then have one in my hand throughout the run. I'm really excited I know I can finish now."
Being unable to finish is a key mistake made by many age groupers, and it's one Steve will make less and less as he gains more experience. "Steve is still green, but we educated him about threshold and all his data from day one. Now he understands how his own body works, and he understands its limitations," said Matty.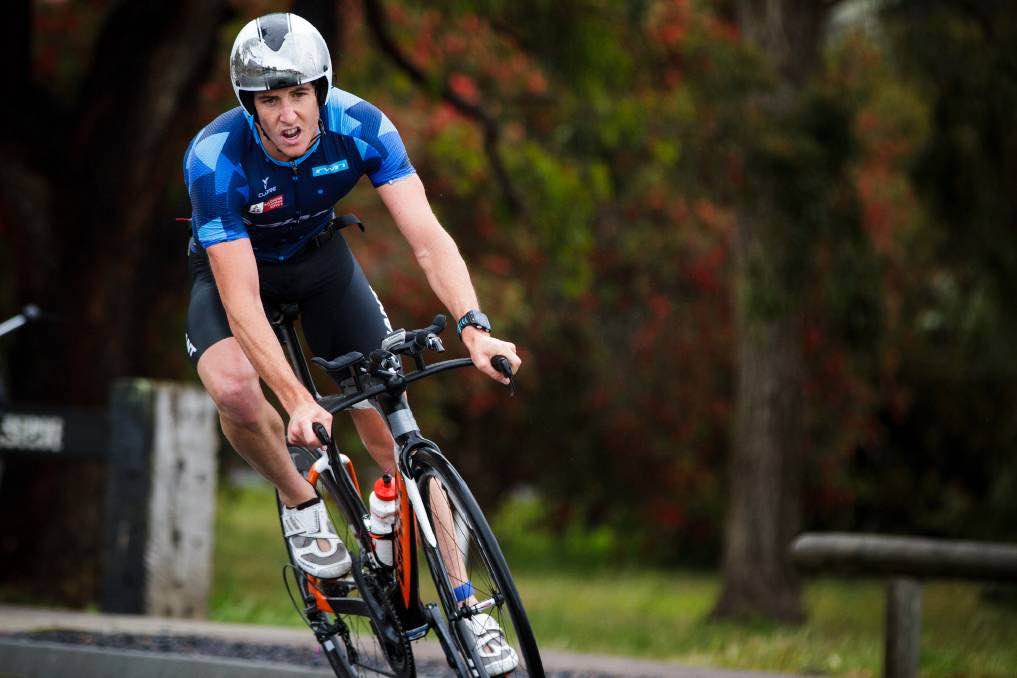 "That's where age groupers fall apart," explained Matty. "90% of them don't even understand threshold or anything about how their body works. Education and understanding your limitations is so important."
Matty White has seen it all before, and having turned pro in 1999 and after coaching for years, he can pick talent. He sees huge potential in Steve, noting: "He can swim with the lead pack and bike with the front runners. We just need to get him racing as much as he can."
Steve's big 2016 and the lead-up to Ballarat
This past year has been jam-packed full of racing experience for Steve McKenna. After just ten triathlons, Matty decided Steve was in need of weekly race exposure and a European triathlon trip was planned.
"I'd only done three Olympic distance triathlons then, so the plan was to go over and get race experience," said Steve. "Matty wanted me to learn how to swim and smash myself in the water and learn how to transition. Now I've learned how to jump on a bike while you're going. I learned that halfway through!"
Steve's mammoth year saw him compete in 18 races in just 16 weeks. Despite the exhausting schedule, he claimed 8 wins and 13 podiums. "I went a lot better than I thought I would," Steve said humbly. "I'm improving every week and it hasn't slowed yet so it's great!"
Steve's success can in part be put down to his background as a strong runner. "I'd always been a runner, so I know how to smash myself and train really hard. I started cycling with the Sassy Cycling Club and figured I could ride, so all I had to do was learn the technique to swim," said Steve. "I did my first triathlon on Australia Day in 2015 and came third, then did two weeks of training with Matty and came first at my next race."
McKenna's apparent overnight success hasn't been without hard work. "I knew how to train and how to hurt from running, but I definitely wouldn't have got anywhere near where I am now without Matty," he said. "He told me I could make something of triathlon if I pulled back on work and study, so I did."
Steve is currently studying for a double degree in Law and Marketing and is planning to continue his study slowly. "I've only got three law subjects and seven marketing subjects left," he said. "I'm going to do the degrees over six years and be a triathlete."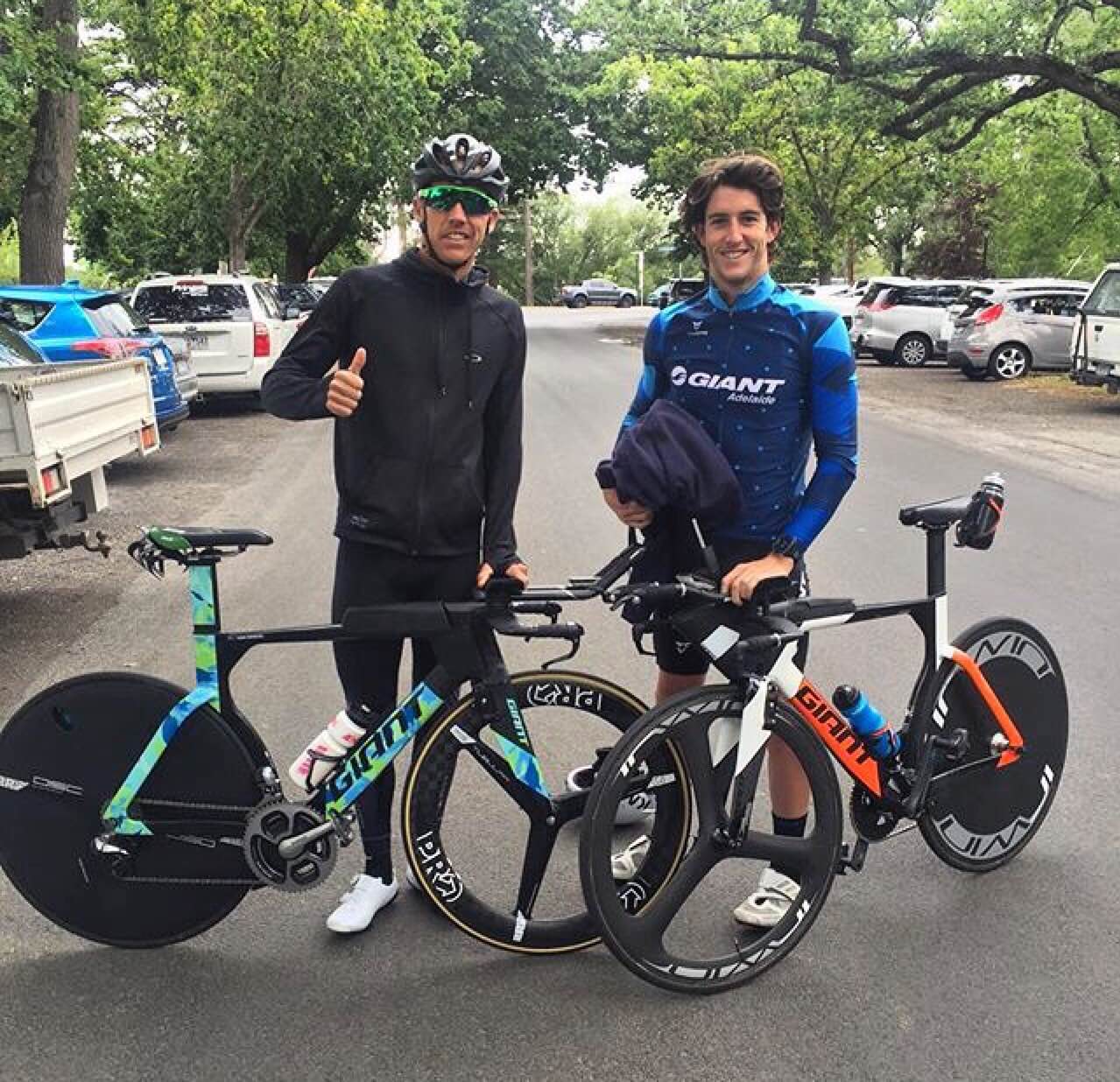 "I won't use the degree at all really, until I can't walk anymore I suppose," he said, showing his full commitment to his coach in the near term.
While the rest of the triathlon world is resting, Steve McKenna will be surging forwards into the New Year, with an Aquathon race slated for December 28th – and races every second week from then onwards. "Matty has me racing nearly everything to build up a better profile," he added. "It's also really good for my fitness because nothing compares to race intensity. I'll do IRONMAN 70.3 Geelong and the Busselton 70.3 too."
The level of support McKenna gets from his coach is uncanny, and is a key driver in the young athlete's success. Luckily, the admiration is mutual. "I was at an Aquathon in 2015. I kind of stalked Matty White," Steve said. "I knew he was a pro triathlete and he did all the IRONMAN events. I decided I wanted to be just like him."
With McKenna's lightning fast improvement, it's looking like he might just get his wish.