News & Racing
Super League: Corporate Mix Teams Hungry for the Lead
In the second day of Super League Jersey Corporate Mix racing, Team Comprop is once again leading the rankings, its members coming out firing on all cylinders to win the team relay race against 16 other teams from nine corporate entities. First Names Group Team 2 and the Ravenscroft Titans followed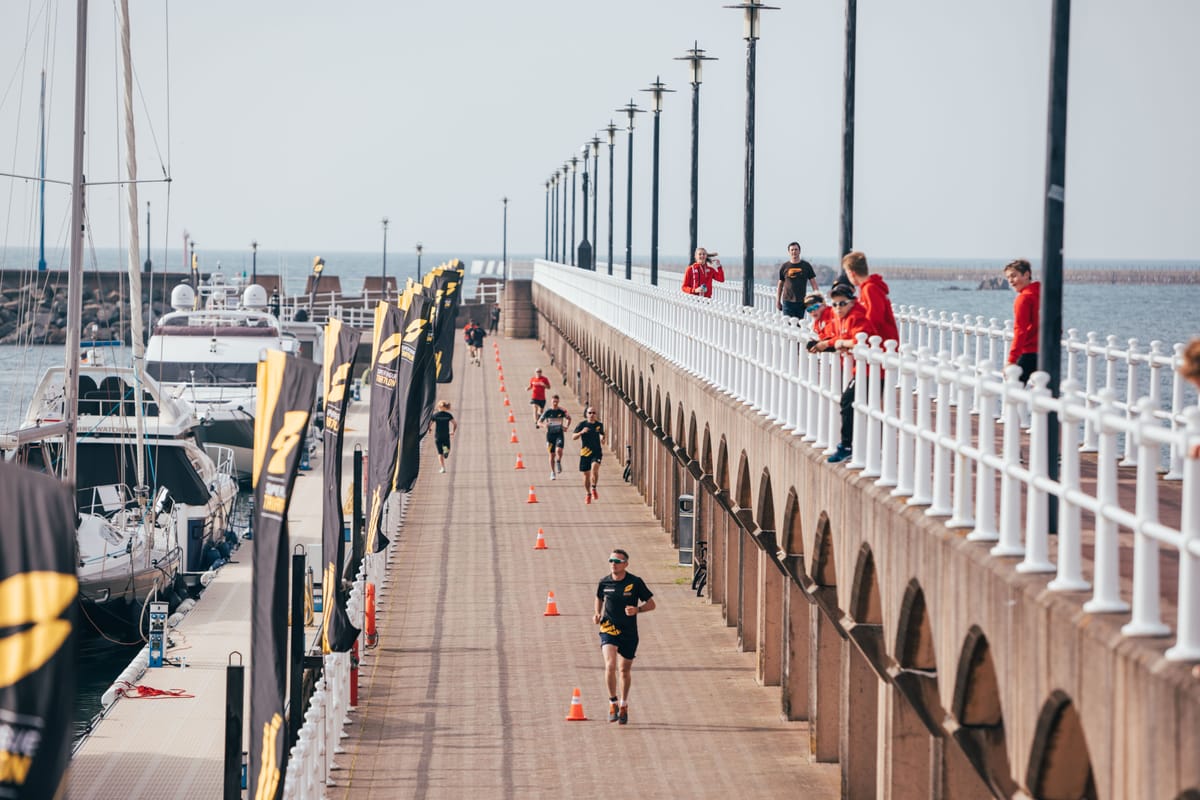 In the second day of Super League Jersey Corporate Mix racing, Team Comprop is once again leading the rankings, its members coming out firing on all cylinders to win the team relay race against 16 other teams from nine corporate entities. First Names Group Team 2 and the Ravenscroft Titans followed across the finish line, maintaining the top three overall. Like in Day 1, the competition was held over the Sprint Pursuit format, which involves racing over a 300-meter swim around the Elizabeth Marina, a 5-kilometer cycle leg on a cobblestoned and technical course and a 2-kilometer run done over two stages with a pursuit-style start in Stage 2.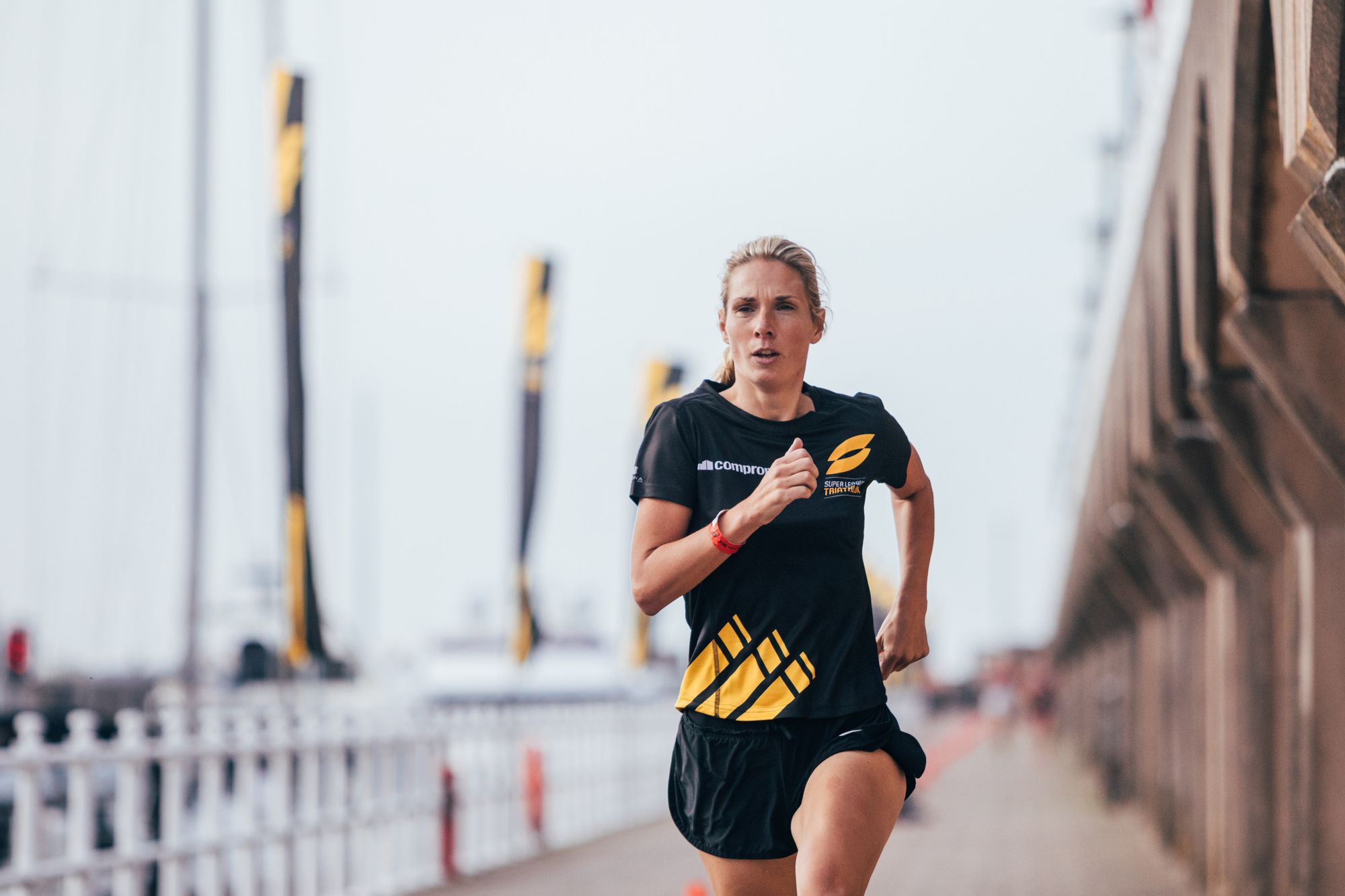 Team Comprop and First Names Group Team 2 took first and second respectively in both Sprint Pursuit stages, but the Jersey Triathlon Club Junior Team 1 put up a brave fight to take third in Stage 1. The Ravenscroft Titans had a slow start off the blocks and crossed the Stage 1 line in ninth place, but made up for their deficit and recovered third place in Stage 2.
The Corporate Mix overall win relies on the total of a team's points garnered from their relay finish position and the points from their pro male and female athletes' finish positions. Team Comprop has pro men's leader Kristian Blummenfelt on its roster while First Names Group Team 2 has women's leader Katie Zaferes, and if both athletes hold their form, they will deliver the top two spots in the Corporate Mix to their teams.
Both teams from Santander International may have a chance to rise higher in the overall rankings with better finishes today than yesterday. Their pro athletes Fernando Alarza and Carolina Routier will certainly do their best to better yesterday's results in their Eliminator races later today. The Eliminator will put them through three stages of swim-bike-run, with only the fastest 15 and then the fastest 10 getting through to the next stages. It will remain to be seen whether they can get to finish and earn those all-important series points.