Gear & Tech
Suunto Ambit 2 GPS Sport Watch – quick look
We received the new Suunto Ambit 2 and Suunto Ambit 2S a couple of days before Ironman Australia. It is only now that we are starting to get our heads around the watches and getting a feel for them. We have used most watches on the market but not the Timex. Our first thoughts are […]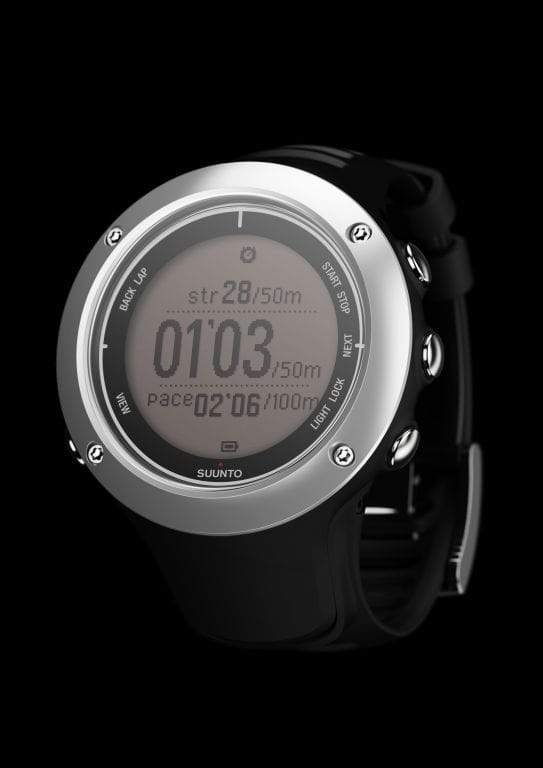 We received the new Suunto Ambit 2 and Suunto Ambit 2S a couple of days before Ironman Australia. It is only now that we are starting to get our heads around the watches and getting a feel for them. We have used most watches on the market but not the Timex. Our first thoughts are that this watch looks and feels like a quality watch and on the surface would pip the other watches on the market. It feels solid and and seems to be made of quality materials.
The most common question we heard over the Ironman weekend from people having a look and play with the watch was 'When is Polar going to bring out a watch with an internal GPS'. There is a lot of love for the Polars but everyone now expects a GPS watch. Not a watch that requires an external GPS.
Both versions are smaller than the Timex Ironman and Garmin 910. The Ambit2S is the same size as the Ambit 2 from a circumference point of view however it is slightly thinner. The Ambit 2 caters for more adventure sports such as Cross Country Skiing, Mountaineering etc in addition to multisport/triathlon and has a slightly more rugged feel. The Ambit 2S is mainly for multisport and comes with a little bit more bling in the way of a metal finish around the outside of the face.
In this initial look at the Ambit 2 we are going to keep it high level and look at it as a majority of users may. We will talk about the simple things that we have noted that will help you make a decision about which watch to buy right now.
We picked up the watch on the way to Port Macquarie and had a quick look at it on the Friday then used it for the 5km fun run on the Saturday morning. Being a typical guy there was not a great deal of in depth instruction reading going on and we hit the run, pushed start and stop at the end. It wasn't until after that we realised we did not have 1km markers from the run. In addition after an exercise you need to download the data before you can analyse it. You will be able to have a quick look but won't be able to check out your intervals etc. You can hover your mouse anywhere over the map to see the data at that point.
The most obvious thing during the run was that without any great effort the current pace was so much easier to see than other watches as your arm is moving about. You do not need to hold your arm up to view the pace. Of course that doesn't mean you are going to like what you see but such is life.
Suunto watches require a different approach to Garmin's. With Garmin the watch is set up via the watch itself. With Suunto you do all the set up via your dashboard in Suunto's MovesCount web interface. There is a small piece of software that you download on to your computer and you are set to go. There is no wireless data transfer. This is done via the charging cable. It works well.
The Movescount website is where you set up any training sessions, intervals to be noted on runs such as 1km marks etc. We have relied on Google to get us through the basic setup as it is not obvious straight away.
Once we started to figure things out we were easily able to set up 1km markers for future runs. There is quite a bit of functionality in your MovesCount account and with a bit of planning you can control the watch display, set up your training sessions etc.
We haven't swum with the watch yet but it does have both indoor and outdoor swimming functions. As you would now rightly assume the watch is waterproof. DC Rainmaker has swum with it with some interesting results. We don't get in to the depth Ray does. He is the ultimate triathlon tech geek. What we look at is the usability from a 'normal' triathletes point of view. Things like 'can you use it straight away without reading the instructions? Answer: no.'
We have been running with a Garmin 405 in the last year and after a few runs we prefer the Suunto Ambit 2 and 2S by a margin. It does not have the annoying touch bezel that the 405 has and is easier to use when running. You can easily click your way through alternative views.
The battery on the Ambit 2 seems to last forever. You can also set it up so that the GPS pings the satellites every 1 second or 60 seconds. At 60 seconds the battery life is extended greatly.
The Garmin 910 requires less effort to run out the door and start monitoring your run. You just push start and you are off. In saying that it is only another 5 seconds to get the Ambit 2 going and you can choose whether to monitor heart rate or not and whether to engage the GPS. This is good as I found out in a marathon recently with the 405. For the first few kms a message saying 'multiple heart rate monitors detected' hovered over the display so I had no idea what pace I was doing. Most likely someone blessed with a marginally better grasp of technology could have removed that message.
That sums up the first week and a bit of using the Suunto Ambit 2. At this early stage we would say this is the GPS watch of the moment.