News & Racing
Team TBB Australian Training Camp – A small step towards an Australian based team?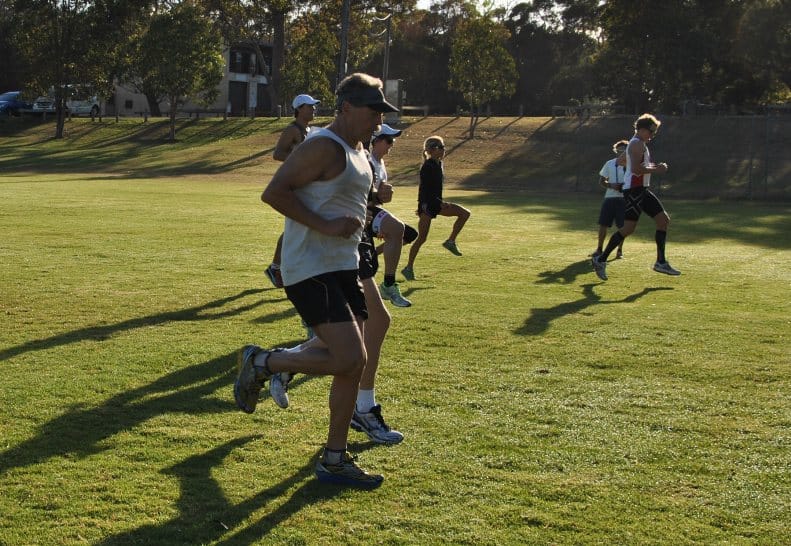 We were lucky to have a Team TBB training camp right on our doorstep this weekend. We popped down to catch up with the Team TBB coaches and athletes at their Berry training camp on Sunday morning.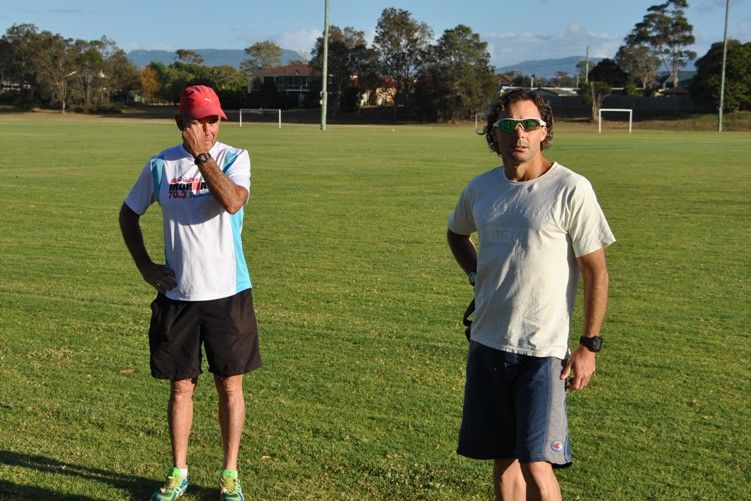 Team TBB Coach Matt Koorey was working with one of Australia's more experienced senior triathlon coaches and former national coaching director Rob Pickard. They had group of triathletes who had come to Berry for the weekend to learn from a couple of the top minds in the game.
Matt Koorey has been with Team TBB for the last two years and is learning from one of the best in the game, Brett Sutton.
The camp had a big day on the Saturday with a ride up the mountain towards Kangaroo Valley, some tough time trialling repeats on the way home and then a solid run off the bike. Next was a pool session with more great parting of knowledge taking place. On the Sunday there was a run interval set at Shoalhaven Heads (where new Kiwi pro Carl Reed did 25 x 800s while we all did another set incl 800s, 400s and 200s).
After the run intervals the crew then went for another ride, a couple of seminars and then on to the pool again.
It was great to see Christie Sym there (although on crutches). Sym has had a tough 2012 but has cleared the decks and looking forward to a brighter 2013.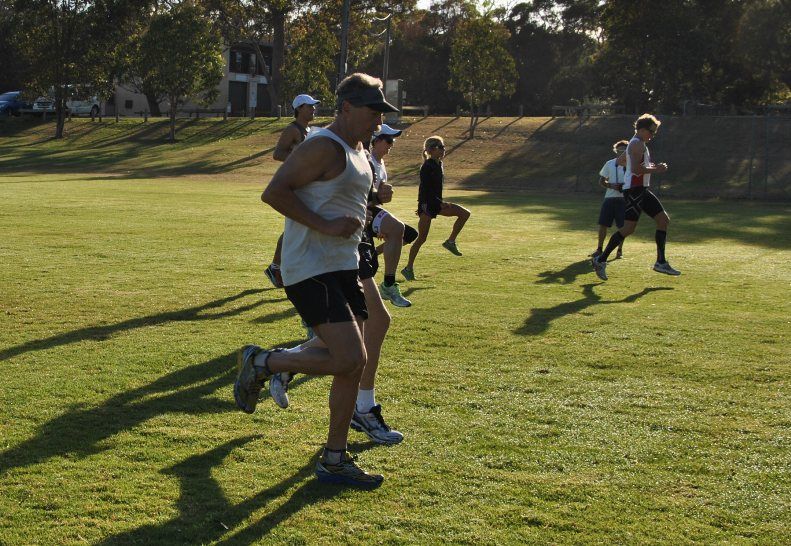 Chatting to Matt you get a real sense for his feel for the sport. After racing competitively through the 90s and coaching since 1998 there is a lot of knowledge there. Rob Pickard doesn't say as much but what he says is well worth listening to. His experience is up there at the pointy end in Australia. This camp could be the start of something more concrete in Australia for Team TBB.
Alex Bok (Team TBB global team manager) is very keen to see an Australian based team up and running in the future. I chatted to him in Kona recently and they are looking seriously at this. To set up a team in Australia it requires backing from sponsors etc. As we all know to well this can be challenging in Australia.
Team TBB have recently set up in Mexico where the team and Brett Sutton are giving back in a big way by helping young kids have an opportunity to experience our sport. Like they have done in Brazil (see this article on the Brazil program), this new initiative is all about giving back to the sport.
For more information on Team TBB click here