News & Racing
Terenzo Bozzone Confirms Start in IRONMAN 70.3 Auckland
Hawaii's loss is Auckland's gain with former world champion triathlete Terenzo Bozzone today confirming he will line-up in IRONMAN 70.3 Auckland on Sunday 18 January. The 29 year old Aucklander had previously planned to race long into the 2014 season and start his 2015 campaign later, un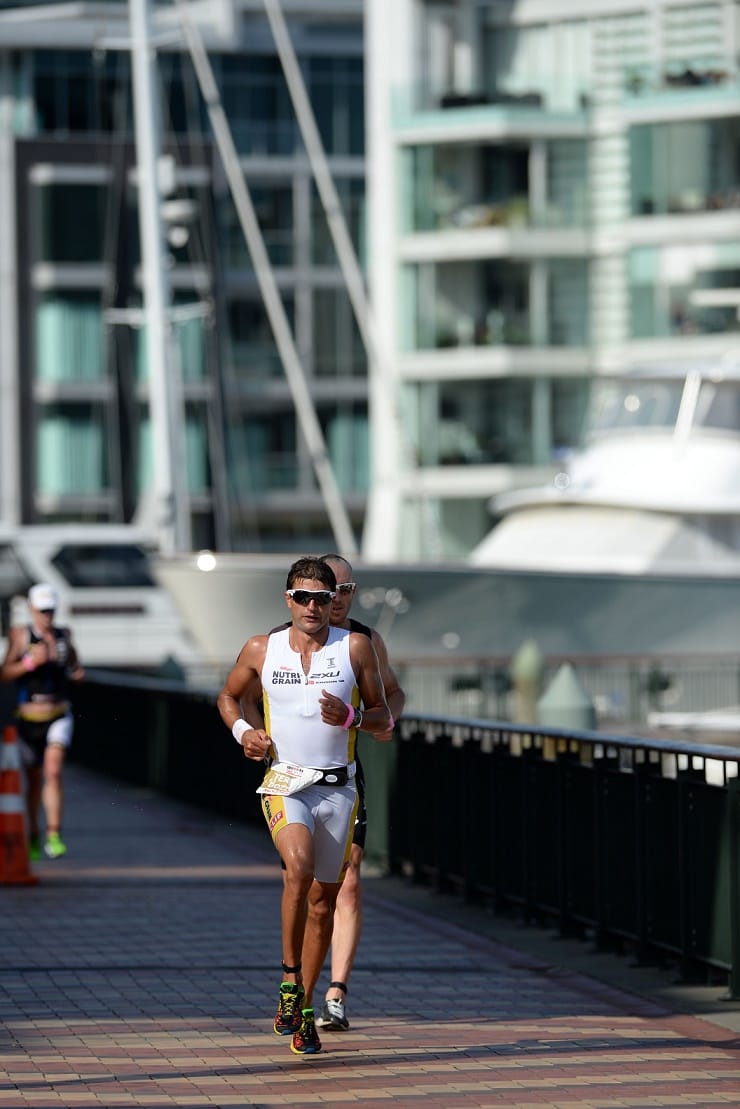 Hawaii's loss is Auckland's gain with former world champion triathlete Terenzo Bozzone today confirming he will line-up in IRONMAN 70.3 Auckland on Sunday 18 January.
The 29 year old Aucklander had previously planned to race long into the 2014 season and start his 2015 campaign later, until a freak accident in the lead-up to the IRONMAN World Championship changed things.
In the best training form of his life, Bozzone stubbed his toe on coral in Kona and his foot became infected, ultimately forcing his withdrawal from the race midway through the bike.
While it proved a disaster to his Hawaiian ambitions and a premature end to his season, a fully recovered Bozzone has advanced his plans to start his year with the Auckland event that doubles as the official Asia-Pacific Championship.
The race which boasts $90,000 prizemoney and vital qualifying points for professionals, comprises a 1.9km swim in the Viaduct Harbour, 90km three-lap bike over the Auckland Harbour Bridge and 21km two-lap run along the waterfront.
"I am excited because IRONMAN 70.3 Auckland is such an iconic race and a great showcase for Auckland and a great showcase New Zealand," Bozzone said.
"If we had more races like the IRONMAN 70.3 Auckland around the world then the sport would grow a lot faster. I really like the race – the course is amazing and when Auckland puts on the weather it is unbelievable."
Bozzone was confident of building on his brilliant 2013 season with nine straight podiums including the IRONMAN 70.3 World Championship after starting last year with a third placing in Auckland.
However he crashed during a race in Italy that seriously affected his build-up to the IRONMAN 70.3 World Championship and then suffered from his incident in Hawaii.
"As an endurance athlete you are always on the edge, pushing your body to the limit. I can maintain that limit really well in training but when external factors like the infection or the bike crash come along, they put more stress on the system and tipped the scales," Bozzone said.
"A big thing for me this year is to make sure I have a little bit more energy in reserve to manage the ebbs and flows."
Bozzone is building towards his early season goal of the Kellogg's Nutri-Grain IRONMAN New Zealand in March but wants a strong showing in his hometown race.
"I hope I can be in contention and put on a good show like last year. It is daunting going into the first race of the season. As long as I can tick off my main objectives then I will be happy but if I could come away with a win would just be a great start to the year but we will take it one thing at a time."
Bozzone joins five-time IRONMAN World Champion Craig Alexander and 10-time IRONMAN New Zealand champion Cameron Brown as confirmed starters, with the professional field to be announced this week.