News & Racing
Thrilling Finishes At Challenge Vieux Boucau's Inaugural Event
In an intense showdown at the inaugural Challenge Vieux Boucau, Mathis Margirier and Caroline Pohle clinch dramatic victories.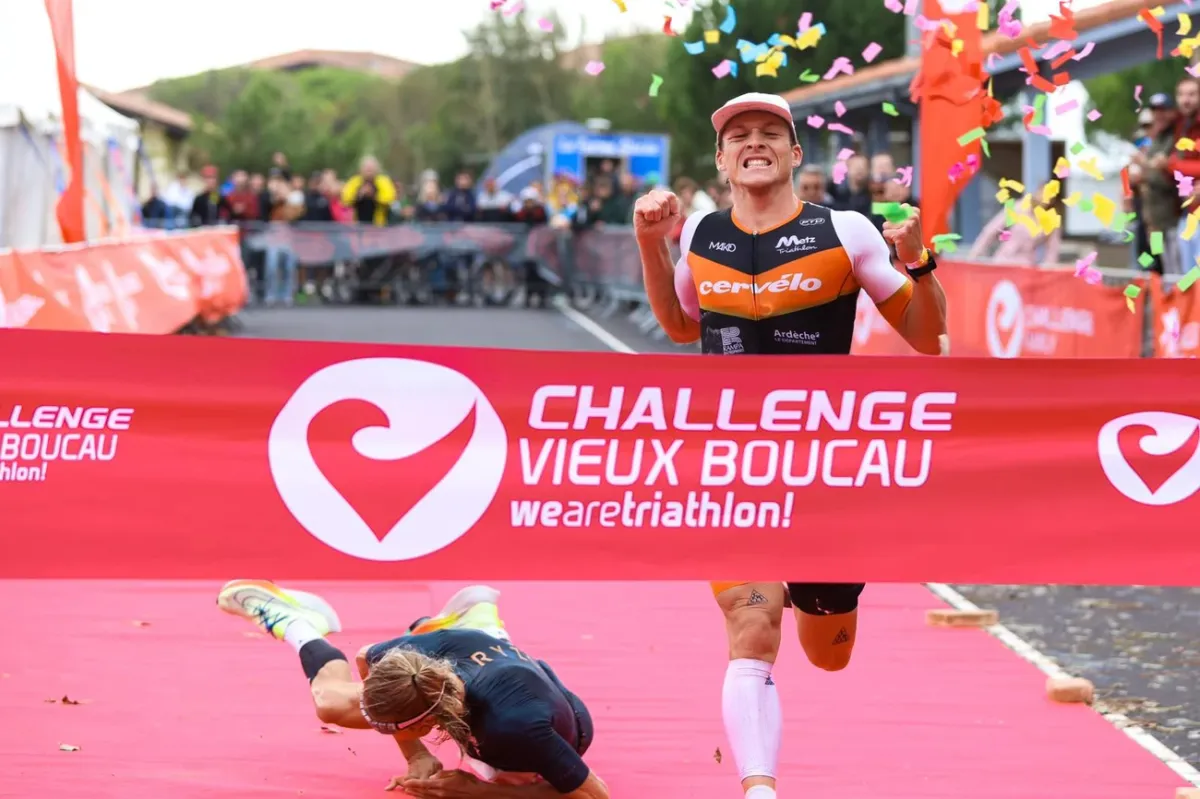 Against the backdrop of rain and wind at the debut Challenge Vieux Boucau, it was the heart-stopping finale that stole the show. Mathis Margirier (FRA) clinched a triumphant win in a nail-biting sprint, narrowly edging past Mika Noodt (DEU). In the women's arena, Caroline Pohle (DEU) seized the day, proudly taking home the inaugural title.
The race was alive with tension from the get-go. Dorian Coninx (FRA), in his maiden middle-distance race, emerged first from the water. But with the likes of seasoned athletes such as Aaron Royle (AUS), Alistair Brownlee (GBR), and Margirier mere seconds behind, the stakes remained high. The cycling segment saw Margirier and Brownlee jostling for the lead. Meanwhile, Noodt's strategic surge during the last 10km positioned him at the forefront entering the run. Despite appearing dominant throughout the run, an unforeseen twist in the final lap saw Margirier's blazing sprint surpass a faltering Noodt right at the finish, clocking in at 3:38:10 — a mere second before Noodt.
Margirier, reflecting on the race's intensity, stated, "It was a roller coaster of emotions today. Seeing Mika slow down ignited a spark in me. That last-second sprint was everything."
Noodt, ever the sportsman, remarked, "I left it all on the course. That's the essence of racing!"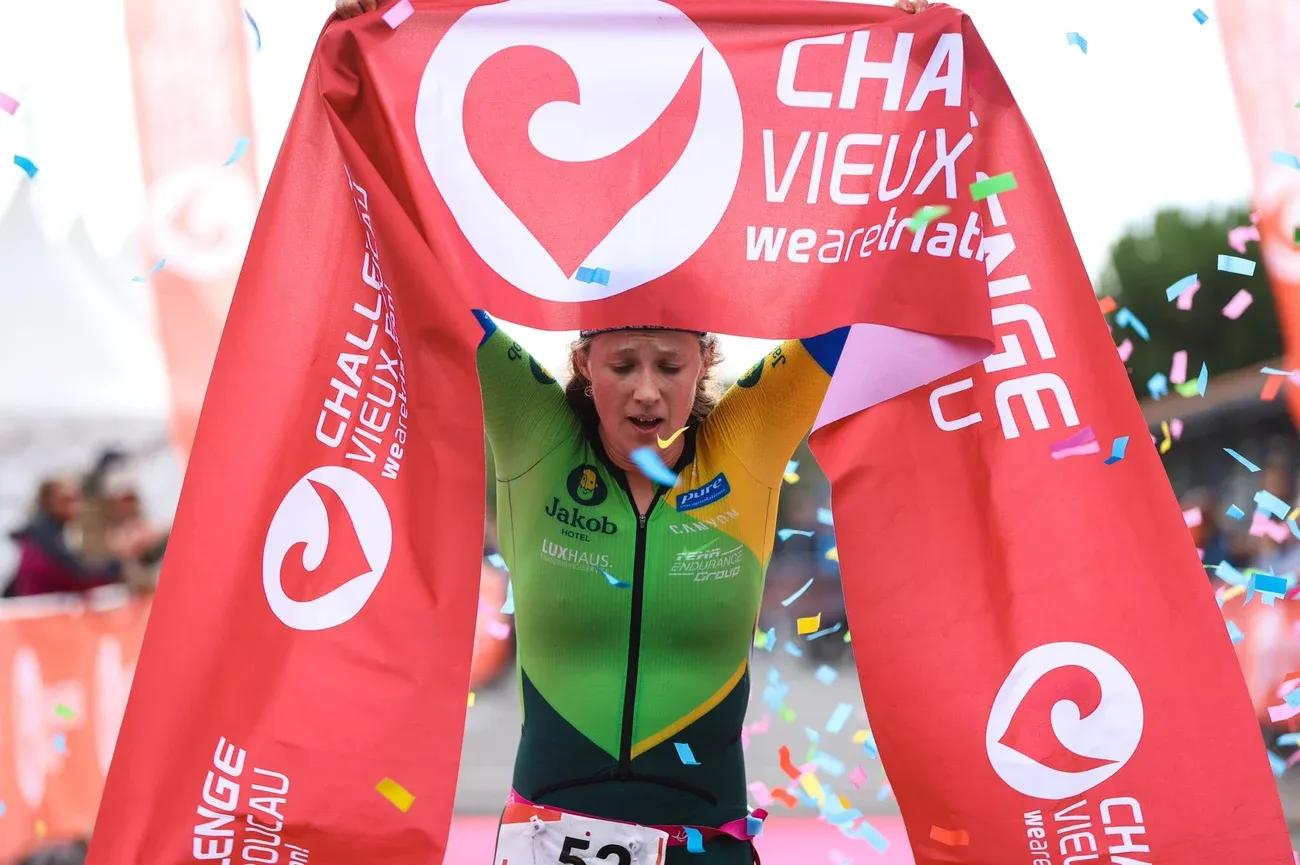 On the women's side, Pohle, despite leading the swim, faced fierce competition from back-to-back champion Imogen Simmonds (SUI). Their toe-to-toe battle during the run kept spectators on edge. Yet, Pohle's resilience saw her triumph in 4:04:43, mere seconds before Simmonds. An elated Pohle confessed, "Facing challenges post the world championship, this win means everything. Imo's incredible pace pushed me to my limits."
Today's remarkable feats have reshuffled the Challenge Family World Bonus standings, with Margirier now reigning supreme and Pohle climbing the ranks.