News & Racing
Tim Berkel and Melissa Hauschildt to defend SunSmart IRONMAN 70.3 Mandurah titles
Melbourne, Australia (October 04, 2013) – World champion triathlete Melissa Hauschildt is looking to finish her most successful season in style when she defends her title at the SunSmart IRONMAN 70.3 Mandurah this weekend. This preview is a combination of the media release from Ironman Asia Pacifi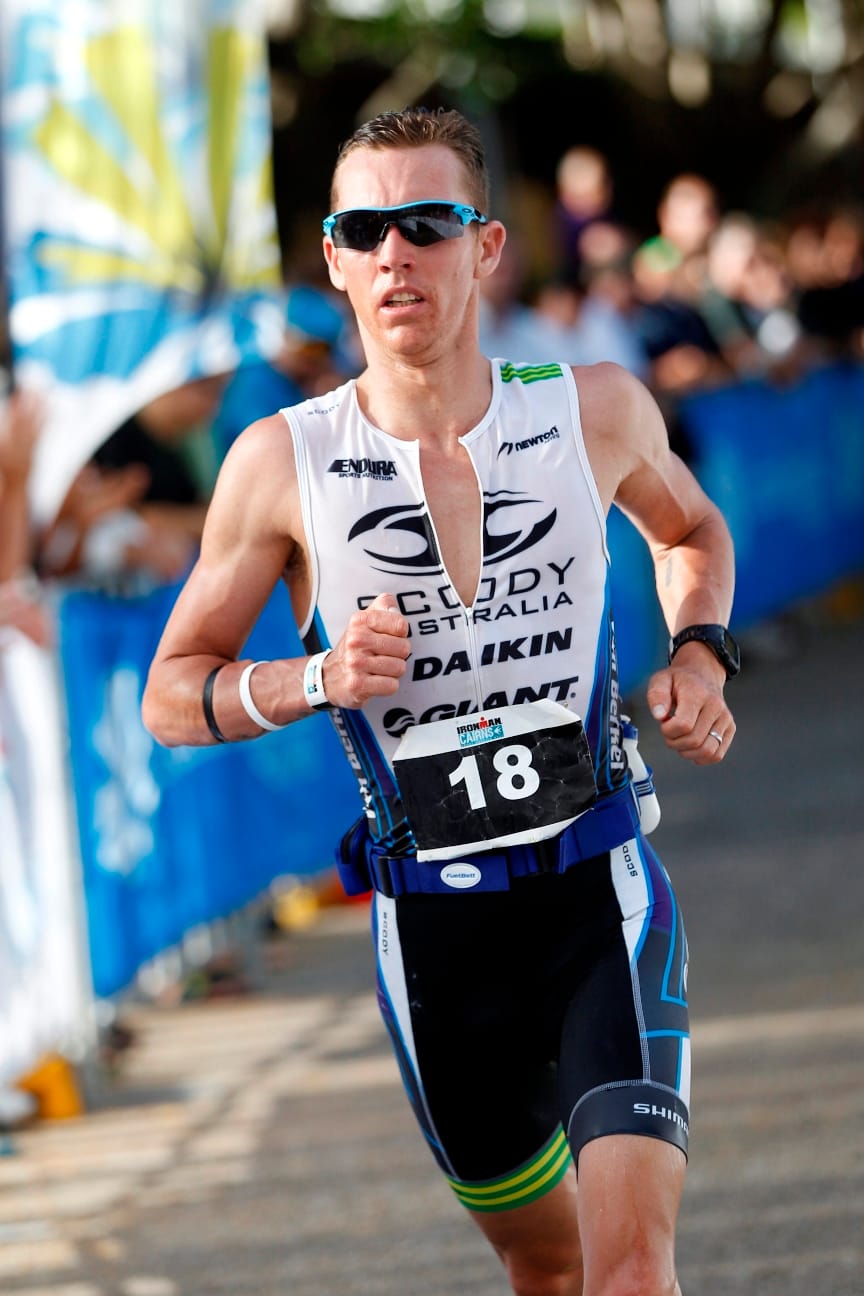 Melbourne, Australia (October 04, 2013) "World champion triathlete Melissa Hauschildt is looking to finish her most successful season in style when she defends her title at the SunSmart IRONMAN 70.3 Mandurah this weekend.
This preview is a combination of the media release from Ironman Asia Pacific and our own preview.
The Brisbane-based star is chasing the ninth win of the year from 12 starts although she faces a stern test to retain the official Australian Professional Championship honours. Standing between Hauschildt and the top spot on the podium will be Annabel Luxford. The former ITU World Champion has been slowly building this year and those who know her well knew that it was only a matter of time before Luxford would be dangerously unbeatable. A third at the Ironman 70.3 world champs while running well within herself and then a win over the World 70.3 Champ Hauchsildt at Ironman 70.3 Cozumel a week later showed her class. Knee surgery early in 2013 saw a slow start to the year which possibly had a few underestimating her ability at this distance.
We have spent some time on the bike with Luxford a few times this year and had a fairly good idea how she was tracking. A ride a few weeks ago before she went to Melbourne for a training block saw some real confidence about where she was heading. The 70.3 distance is still a brand new frontier for Luxford and she is trying to work out what her limits are. The bike/run is a work in progress. Dangerous stuff!
While New South Wales triathlete Tim Berkel defends his men's title, world championship runner-up Terenzo Bozzone from New Zealand is the favourite in a stacked men's field. However world number 5, Tim Reed could have an angry race which may be dangerous for the competition. Tim Berkel is coming in to some form after recovering from MetaMan in Bintan.
With Sam Appleton, Casey Munro and Greg Bennett also racing along with Brad Kahlefeldt we will see a strong lead swim pack backed by a strong lead cycle pack. Tim Reed will be chasing and will be hoping that those ahead will be racing fair.
As we have talked about a few times this year Reed's bike/run combo is lethal if he is in a level playing field. He needs to do what he does best and race his own race. This will be enough to get him in to a position to win if everything goes his way.
One thing the TOs need to get right this time is the draft zone. This is a recurring issue that is giving the strong cyclists a bit of annoyance.
Hauschildt, 30, is relaxed and looking forward to Mandurah after finishing third at the Noosa Triathlon over the Olympic distance last weekend.
"I'm not sure if this is the beginning or end of my season. To me, it's the end. The World 70.3 Championship was my biggest goal for the year. So I'm feeling quite relaxed going into Mandurah," Hauschildt said.
"For many Aussies though I guess this is the beginning of their season. This is their main focus so I'm gonna have to be on my game.
"Coming away with a third at Noosa against some top competition last weekend gives me a lot of confidence going into Mandurah.
"I don't race at home much so that adds some extra excitement. It's the national champs and I'm defending champion so it'd be awesome to bring home the title again."
Hauschildt has enjoyed a remarkable year with victory at the IRONMAN 70.3 Worlds, the ITU Long Distance Worlds, long distance races at Ko Samui and Abu Dhabi and IRONMAN 70.3 races in Augusta, Timberman, Boulder and Geelong.
Last year she held off the charge from former Western Australian-based athlete Liz Blatchford, originally slated for this event but opted to end her season with an Olympic distance at Noosa last weekend.
Added to the women's list is the current IRONMAN   70.3 Asia Pacific champion Annabel Luxford, Western Australia's own Kate Bevilaqua and some international challengers led by American Laura Bennett, a double Olympian married to Australian star Greg Bennett, Canada's Melanie McQuaid, who has four podiums this year, and Radka Vodickova (CZE) who was third last year.
Kate Bevilaqua has been struck down with something this week and has in turn infected Guy Crawford which will put a dampener on to their race prospects this weekend.
Bozzone, 28, is venturing to Mandurah for the first time. The 2008 IRONMAN 70.3 World Champion had two injury-hit years in the wilderness but is firmly back to top form. He has not been off the podium in eight starts this year including runner-up at the IRONMAN 70.3 Worlds in Las Vegas and wins at Florida, Mont-Tremblant and two weeks ago in Miami.
"I am starting to find real confidence again and be able to race more within myself and back my ability," Bozzone said.
"I had 22 months without being on the podium," said the four-time junior world champion. "I got pretty low. But with the help of friends, family and my coach we have worked through it."
There are some warnings for the homegrown stars for this weekend that Bozzone is ready to strike.
"I will only ever race now if I am in the form to win it. In the past you could get through on less than your best but the quality of athletes, especially in Australia and New Zealand, is such that you can't get by with an average race.
"In the past you could race at 80 per cent and make the podium. Now you won't make the top 10.
"It's my first time in Mandurah and in the Australian Championships so I am excited about the weekend."
Berkel has not enjoyed his best season but has earned runner-up efforts in Cairns and Texas and was fourth at Port Macquarie two weeks ago.
Tim Reed, also from New South Wales, was runner-up to Berkel last year and was an impressive fifth place at Las Vegas along with three wins and seven podiums so far this year.
Watch out for dual Olympian Brad Kahlefeldt who has made an excellent transition to the longer distances.
Kahlefeldt has made the conversion to the longer distance seamlessly. The three-time ITU World Championship medallist and 2006 Commonwealth Games gold medallist enjoyed his rookie victory at the Ironman 70.3 distance at Busselton.
Watch out too for Bennett, another with wins over the distance this year, while Sam Appleton is looking to turn some consistent races to a victory.
The race has drawn a number of internationals in Domenico Passuello from Italy, Marc Widner from Switzerland, two-time winner this year in Martin Jensen from Denmark and Jeremy Jurkiewicz from France, who placed top-10 at IRONMAN Asia Pacific Championships in Melbourne this year.
There's a title at stake but also an increased prize purse of US$ 50,000. And while the professionals will chase the title and the money, there's a full field of age group competitors "more than 1300 individuals and 200 teams "competing in Western Australia.
There are 40 qualifying places up for grabs for age groupers for next year's IRONMAN 70.3 World Championships at Mont-Tremblant in Canada and 30 places to qualify directly to the IRONMAN World Championships in Hawaii.
For further information www.ironmanmandurah.com
The SunSmart IRONMAN 70.3 Mandurah will be held on Sunday, 10 November 2013.
The SunSmart IRONMAN 70.3 Mandurah is proudly supported by the State Government through Eventscorp's Regional Events Program, which is funded by Royalties for Regions.
Photo credit: Barry Alsop/Eyes Wide Open Images
Men
1 Tim BERKEL Australia
2 Terenzo BOZZONE New Zealand
3 Tim REED Australia
4 Sam APPLETON Australia
6 Brad KAHLEFELDT Australia
7 Casey MUNRO Australia
8 Greg BENNETT Australia
10 Courtney OGDEN Australia
11 Paul AMBROSE Australia
12 Domenico PASSUELLO Italy
13 Josh RIX Australia
14 Marc WIDMER Switzerland
15 Matt BURTON Australia
16 Mitchell ANDERSON Australia
17 Johan BORG Australia
18 Bradley CLARK Australia
19 Guy CRAWFORD Australia
21 Jeremy JURKIEWICZ France
22 Jamie STANLEY Australia
Women
30 Melissa HAUSCHILDT Australia
32 Annabel LUXFORD Australia
33 Kate BEVILAQUA Australia
34 Laura BENNETT United States
35 Michelle BREMER New Zealand
36 Madeleine OLDFIELD Australia
37 Kiyomi NIWATA Japan
38 Candice HAMMOND New Zealand
39 Melanie MCQUAID Canada
40 Kristy HALLETT Australia
41 Melanie BURKE New Zealand
42 Radka VODICKOVA Czech Republic