News & Racing
Tim Reed is giving away some great stuff to support education for Indigenous Aussies
Current Ironman 70.3 World Champion Tim Reed is a great athlete and he's giving away some incredible prizes and experiences to keen triathletes, with all proceeds going to AIME; a charity that encourages disadvantaged indigenous kids to finish school. Check out these amazing prizes, and don't miss y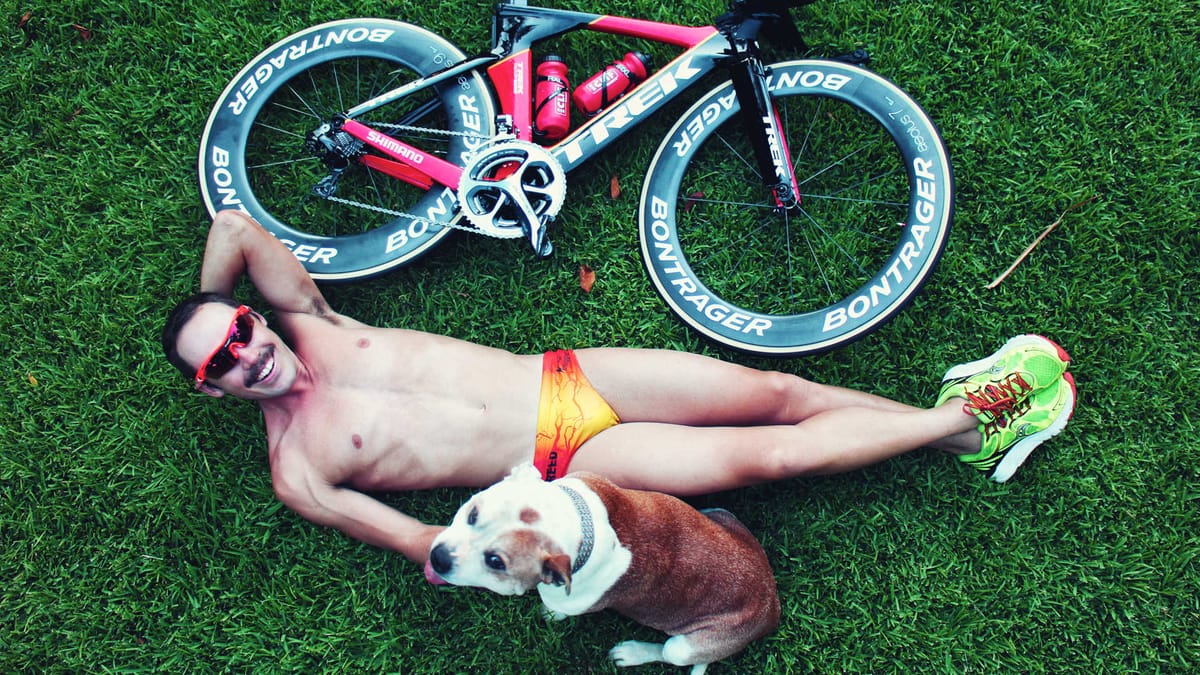 Current Ironman 70.3 World Champion Tim Reed is a great athlete and he's giving away some incredible prizes and experiences to keen triathletes, with all proceeds going to AIME; a charity that encourages disadvantaged indigenous kids to finish school. Check out these amazing prizes, and don't miss you chance to win!
Tim Reed is passionate about AIME
Tim Reed discovered AIME a few years ago and has created this prize package to create meaningful change for Indigenous Aussie.
Only 32.5% of Indigenous Australians complete year 12. This devastatingly low rate drastically impacts young indigenous Aussies, making it harder for them to find work and create a stable income
AIME helps young Indigenous Aussies finish school and get work
AIME Mentoring supports Indigenous Aussies through high school and university to increase the year 12 completion rate, and boost the Indigenous employment rate.
The best news is it really works.
In 2015 Indigenous students within the AIME program had a year 12 completion rate of 93.7% which was higher than non-Indigenous students," said Reed.
Always humble, Reed is quick to add that he's not created the prize alone. "Through 'More Than Sport and with the help of generous donations from my sponsors, Ironman, my manager and other athletes like Tim Berkel, we hope to use the platform professional sport provides and contribute some money to to AIME."
This prize is the ultimate way to kickstart your results and get the motivation you've been needing. Enter Now.
What can you win?
The grand prize is a huge triathlon competition experience, and we mean huge. The total prize pack is worth well over $5000 AUD.
Who can enter?
Whether you're new to triathlon a keen age grouper who never misses a race, this prize suits you. Tim Reed says "it's an incredible list of prizes suitable for a seasoned athlete or someone looking to do their first race."
What's in the prize?
Everything below. Eveything.
Win Tim's bike from the World Championships in 2016!
Scrap your old bike. Enter the draw and you could win Tim Reed's winning Trek Speed Concept from the 2016 Ironman 70.3 World Championship.
12 weeks personalised online training with Tim Reed
You've got his bike, now he can teach you how to use it. The prize includes a 12-week training block with Tim Reed. That means full access to Tim online to help you prepare for the triathlon event of your choice.
Free entry into events
You better get training, because the prize includes free entry to one of the the world's favourite Ironman races. Take your pic from the events below.
Ironman 70.3 Bintan Aug. 20th 2017
Ironman Gurye Sept. 10, 2017
Ironman Malaysia Nov. 11, 2017
Ironman 70.3 Langkawi Nov. 11, 2017
Ironman 70.3 Thailand Nov. 26, 2017
Singapore Marathon Dec. 3, 2017
Free travel
Let's be honest though, you need to travel to these events, so this prize includes travel expenses up to $2000 AUD! (donated by BPM-Sport to be arranged by Flight Centre Sports and Events)
Free shoes
You'll need some great shoes for your race day, so you'll also get any four pairs of shoes from Saucony, the choice is yours.
Free stuff to help you look cool while you train
Gear might not make you faster, but it sure feels like it does! You'll get all this super cool triathlon gear to help you perform at your best, while looking like a pro:
$200 USD voucher for Roka.com
Rudy project Tralyx sunglasses
$300 AUD voucher for Budgy Smuggler
3×12 packs of HOTSHOT