News & Racing
Tim Van Berkel and Caroline Steffen to headline Ironman 70.3 Western Sydney
A quality field of professionals will contest Western Sydney Sydney, NSW (Friday, November, 27, 2015) – Caroline Steffen and Tim van Berkel will be hoping for a happy repeat in IRONMAN 70.3 Western Sydney. Swiss-born Steffen and Australian van Berkel both enjoyed commanding victories in September&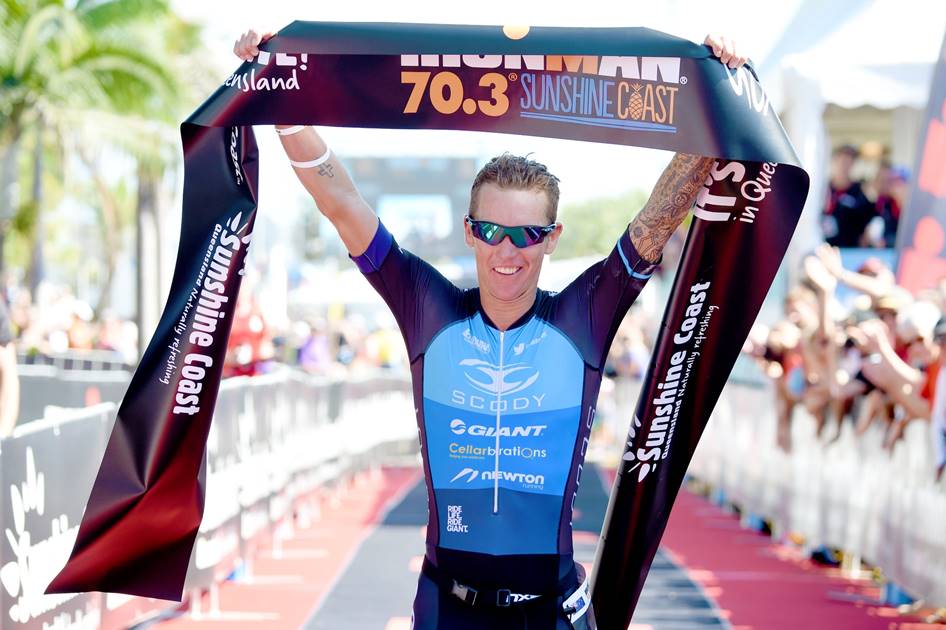 A quality field of professionals will contest Western Sydney
Sydney, NSW (Friday, November, 27, 2015) "Caroline Steffen and Tim van Berkel will be hoping for a happy repeat in IRONMAN 70.3 Western Sydney.
Swiss-born Steffen and Australian van Berkel both enjoyed commanding victories in September's IRONMAN 70.3 Sunshine Coast and will be hoping their good fortune continues in Penrith at the foot of the Blue Mountains.
While neither of them was able to springboard from Sunshine Coast to prosperity at the IRONMAN World Championships in Hawaii, they have both reset their goals and are looking for a positive finish to the year.
"I had a nice break and am ready to get back into the swing of things. I'm hoping the break has freshened me and I produce a good race in Western Sydney," van Berkel said. "I've heard it's a great race and for me it's always nice to race somewhere new."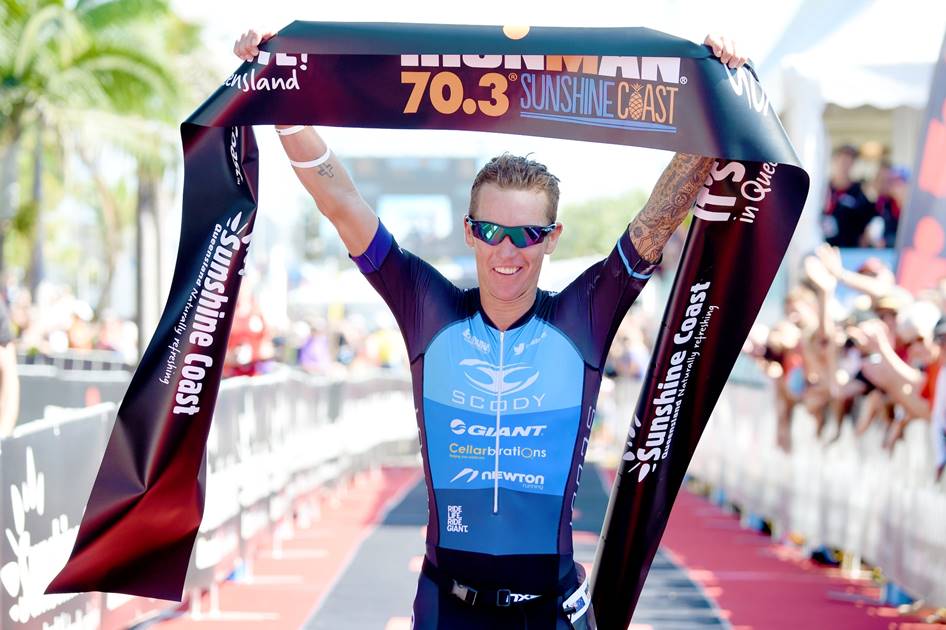 A win for Steffen would mark an extraordinary year at the IRONMAN 70.3 distance, having won five races in a row after victories at Vietnam, Cairns, Cebu, Sunshine Coast and Mandurah.
"I trained a little less volume and added some more speed work into my training, so that must have worked," Steffen said.
She will find herself again going head to head with Australian Annabel Luxford who finished second to the Swiss athlete in two of her wins at Cairns and Sunshine Coast.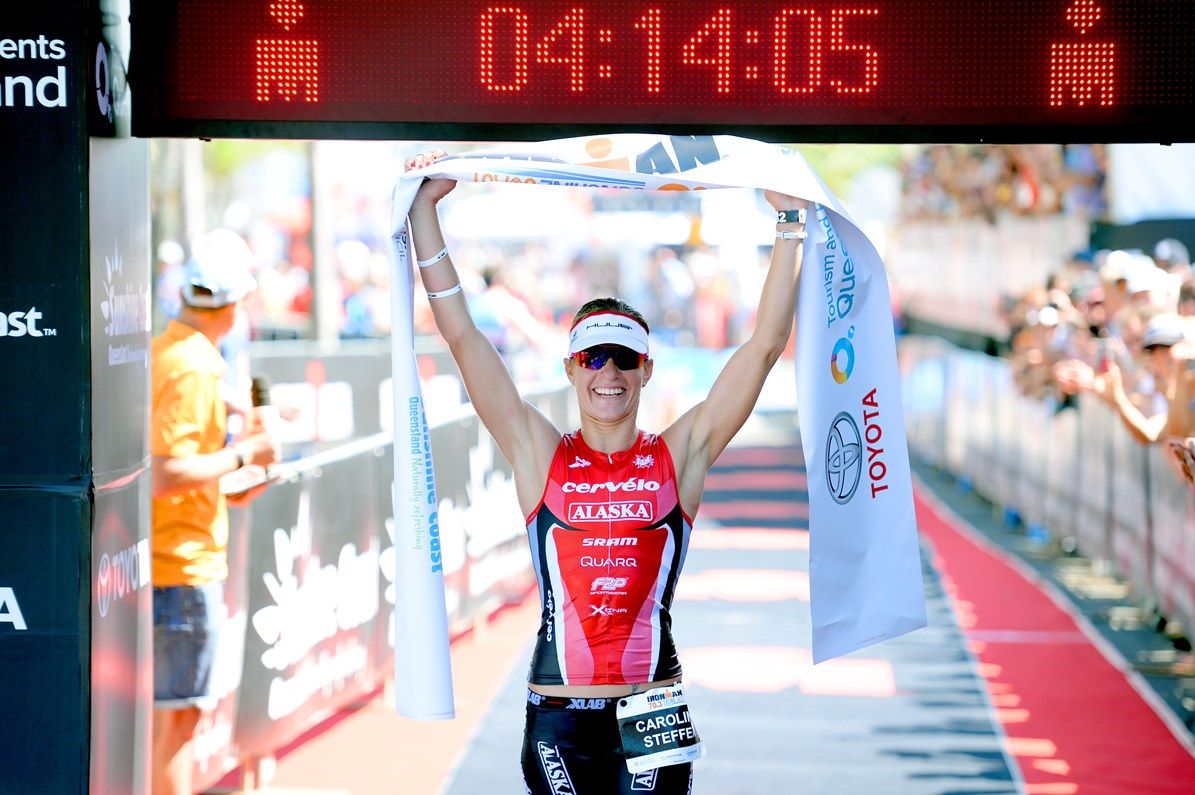 Recent IRONMAN 70.3 Taiwan champion Gina Crawford from New Zealand will also be in the mix and is looking forward to racing again after injury forced her to retire in Hawaii.
"I loved racing in Sydney last year. I love the venue," Crawford said. ""I enjoyed having a non-wetsuit swim, and last year we had a lovely hot day which I love. I am looking forward to really pushing and challenging myself on the course."
The women's field will also feature Australian's Lisa Marangon, IRONMAN 70.3 Port Macquarie runner-up Andrea Forrest and German Mareen Hufe.
Van Berkel will be joined on the start line by IRONMAN 70.3 Mandurah runner-up Jake Montgomery, who produced the race of his young career to lead until the 16km mark of the run.
The pair will be joined by fellow Australians Nicholas Kastelein and Casey Munro, fourth and fifth respectively in Mandurah.
A large field of 42 professionals will descend on Western Sydney all keen for a look at the course that host the 2017 IRONMAN 70.3 Asia-Pacific Championship.
Over 1,600 age group athletes will be racing at IRONMAN 70.3 Western Sydney.
The 2015 IRONMAN 70.3 Western Sydney is proudly supported by the NSW Government through its tourism and major events agency, Destination NSW.
About IRONMAN
The iconic IRONMAN ® Series of events is the largest participation sports platform in the world. Since the inception of the IRONMAN ® brand in 1978, athletes have proven that ANYTHING IS POSSIBLE ® by crossing finish lines at the world's most challenging endurance races. Recognized for excellence through distinguished events, world-class athletes and quality products, IRONMAN has grown from a single race to a global sensation with more than 250 events across five unique brands: IRONMAN ®, IRONMAN 70.3 ®, 5150 "¢ Triathlon Series, Multisport events,   Iron Girl ® and IRONKIDS ®. For more information, visit
www.ironman.com
.