Tim Van Berkel breaks through for Ironman Cairns win, Jodie Swallow wins womens race
One stormed clear and held on for dear life while the other forced his way through on the run, as Britain's Jodie Swallow and Australia's Tim van Berkel claimed  honours at the IRONMAN Asia-Pacific Cairns Regional Championship. Swallow, who'd made a late call to race after crashing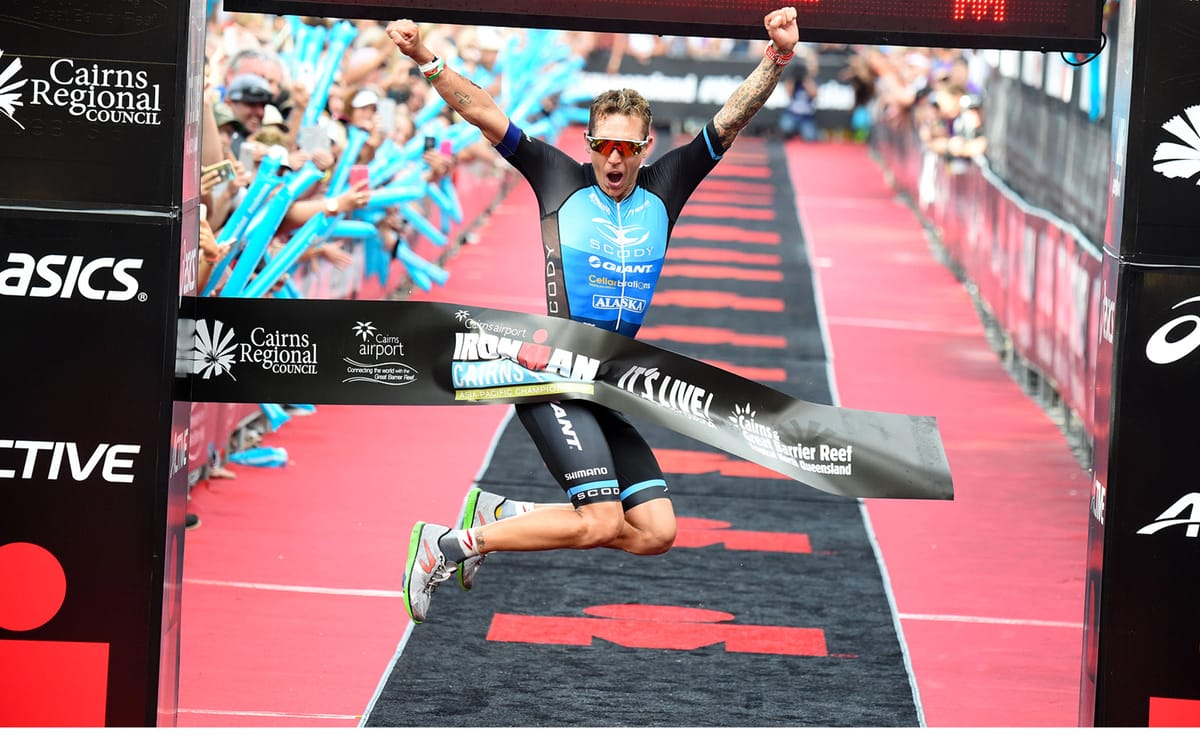 One stormed clear and held on for dear life while the other forced his way through on the run, as Britain's Jodie Swallow and Australia's Tim van Berkel claimed  honours at the IRONMAN Asia-Pacific Cairns Regional Championship.
Swallow, who'd made a late call to race after crashing out in South Africa recently, pushed out to a lead of more than 20 minutes following a record bike leg on a wet and humid day. Ultimately, she had to hold on as the wheels began to wobble, easing her way to  victory in 9:06.17 by 6min 32sec. "I was really smashed mentally, I pulled it together in the last 10km. I stuck in there, I really wanted it and managed to hold Linsey off with the fast charge that she had, but wow she really made me work hard," she said.
Meanwhile, van Berkel played a waiting game and when the opportunity presented itself, he sliced his way through on the back of a 2:46 marathon run to win in 8:15:02. Just two seconds inside the course record of compatriot David Dellow, the runner-up. "It feels great to finally get a win and for it to be an Asia-Pacific Championship, I am absolutely stoked," he said. "It feels awesome, I worked so hard for this race and to finally put all that work to use and come in with a win, I'm just soaking it in. Against a world class field, there were some fit guys in there, and I was really hurting on that bike and I knew I had some work to do so. I just put my head down and chipped away at it."
Van Berkel no longer the bridesmaid
It has been a long time between drinks for van Berkel whose sole IRONMAN victory came way back in 2008. While he is one of the best athletes over the IRONMAN 70.3 distance, it has been close without success over the longer distance.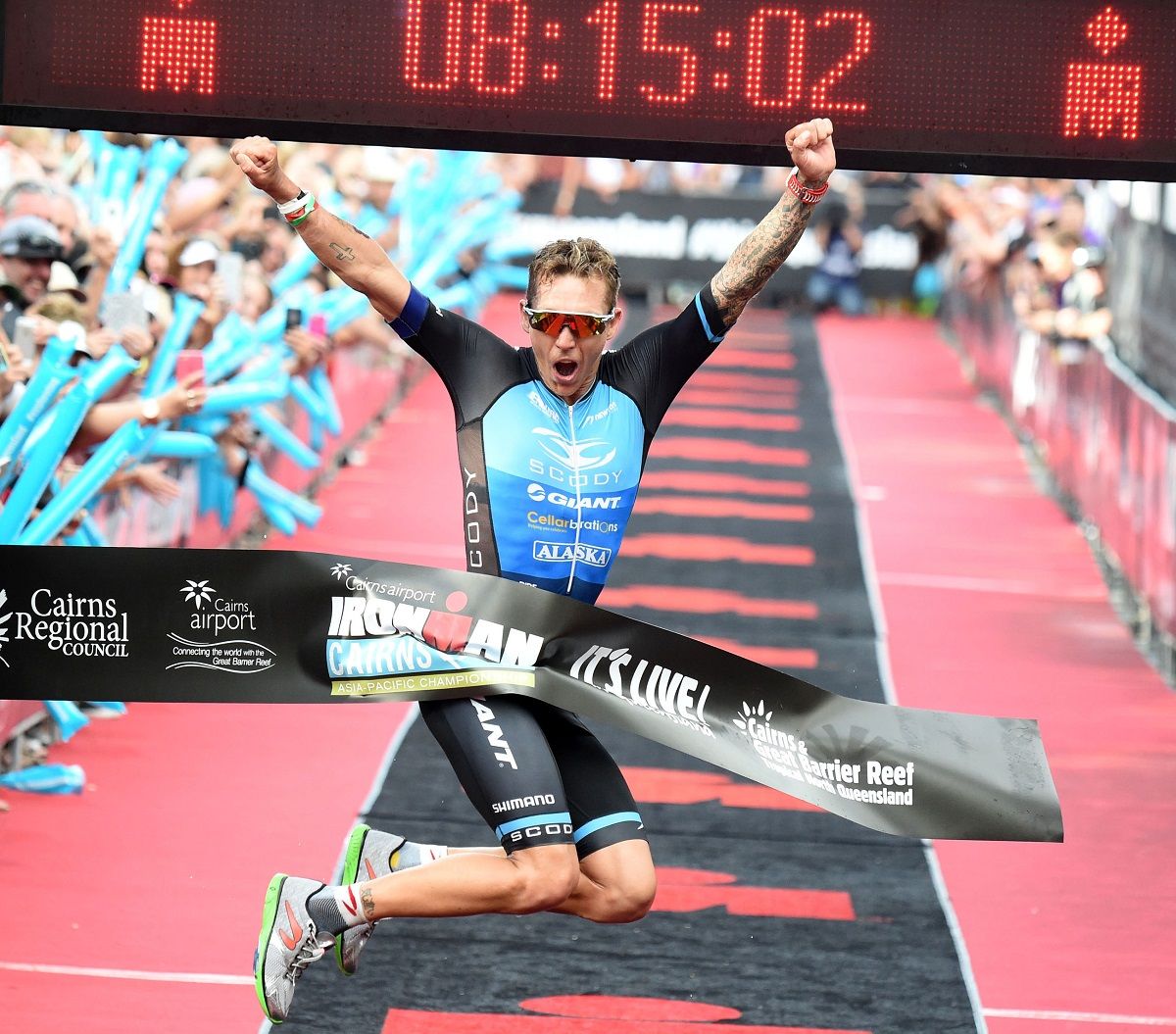 Van Berkel has been runner-up twice at Cairns in 2013 and 2014, runner up at IRONMAN Australia in 2012, runner-up at the IRONMAN Asia-Pacific Championship in Melbourne in 2015, and again runner-up earlier this year in the IRONMAN Africa Regional Championship.
"Finally. I am over the moon. I really can't believe it. I am lost for words. So many second places and to finally get a win and get an Asia-Pacific title, I am really stoked," said Van Berkel.
He was a minute back in 10th out of the water where pre-race favourite Luke McKenzie led an Australian blitz as the sea-swells caused some issues for the likes of Americans Jordan Rapp and Matt Hanson who were a distant nine minutes behind.
McKenzie, Clayton Fettell and Pete Jacobs formed the attack up front on the bike, meeting with wet conditions on the stretch towards the resort of Port Douglas. McKenzie – two-time winner in Cairns – pushed the pace on the way back into the head winds before a puncture 18kms from T2 dashed his hopes, costing him a 10 minute loss to Fettell and former Olympic rower and professional cyclist Cameron Wurf in his professional debut.
Fettell held on for as long as he could until he ran out of fuel, while Wurf and then McKenzie faded on the marathon. This, in turn, allowed the runners to emerge from behind where van Berkel proved the best to force his way to the front – followed by Dellow and the 2012 World Champion Pete Jacobs. Dellow withstood some cramps to finish second, with Jacobs claiming his first position on the winners' stage in several years in an all-Australian podium.
Swallow emerges as rising IRONMAN proponent
Cairns had not been the radar for Swallow, until a recent crash on the bike in South Africa forced a hasty change of schedule.
The British athlete is a former ITU Olympic star, an IRONMAN 70.3 World Champion in 2010 and a former ITU World Long Distance winner. The 34-year old has stacked up two IRONMAN wins and was fourth in Hawaii two years ago.
"I couldn't believe how much support there was out on the bike, it wasn't the most perfect day for spectators so for all the people to make the effort to come out was great," said Swallow. "They see sport as something inspiring and I'm just glad to be a part of it and I'm so glad I get to do it as a job."
She countered the challenging conditions to lead out of the water by more than three minutes to Australian Rebekah Keat, before setting about to demolish the women's field with a whopping bike record of 4:50.39 which saw her come in at 13th overall at T2.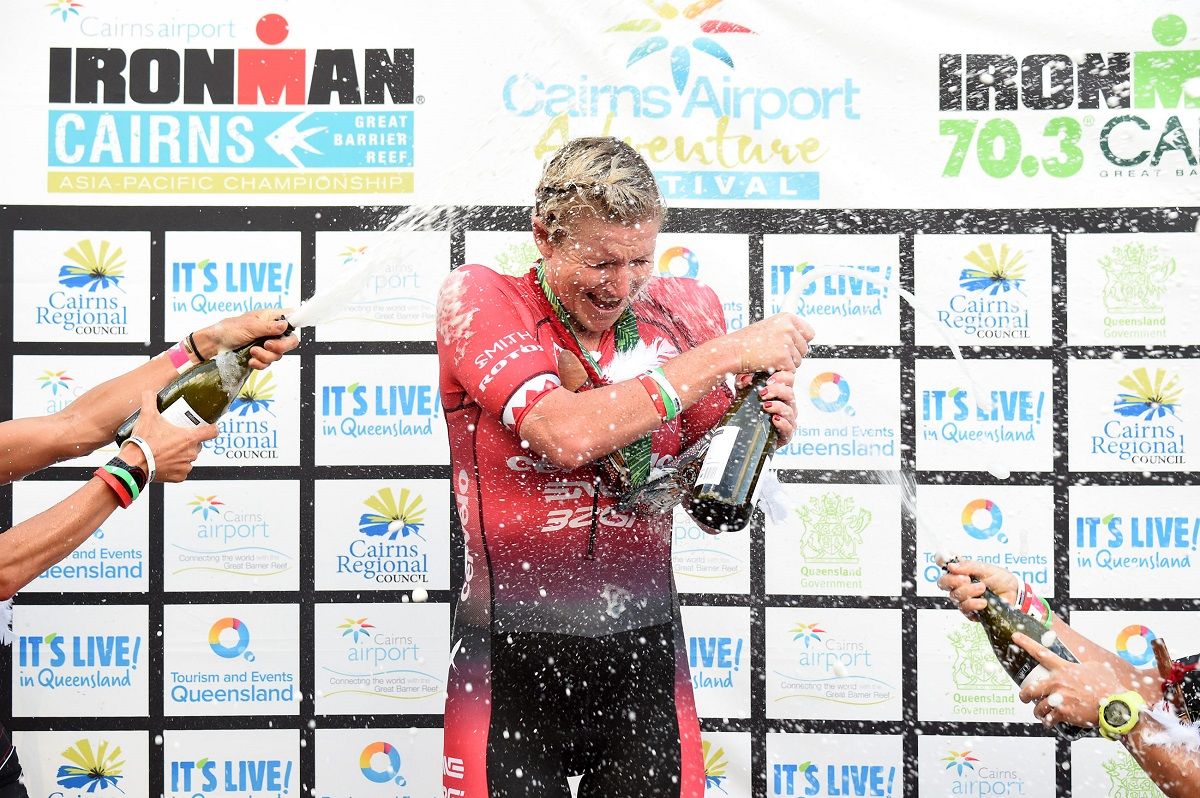 Behind her, Keat remained solid but the push through from Linsey Corbin, a multi IRONMAN winner and one of the pre-race favourites, was dented with a crash on the hills out of Port Douglas and then a five minute drafting penalty.
Australian Sarah Crowley took advantage to push through to second place, but with a 21-minute deficit to the Brit while on to the run. At the halfway mark, Crowley and a revitalised Corbin were second and third some 18 minutes back, before Swallow began to teeter over the closing laps – holding on eventually and collapsing across the line in 9:06.17.
The American scored huge credit for the second placing 6:32 behind the winner, with Crowley claiming third a further seven minutes in arrears. On a tough day Kiwi Michelle Bremer was fourth with Keat fifth, some 38 minutes behind the winner.
The Cairns Airport Adventure Festival is supported by the Queensland Government through Tourism and Events Queensland (TEQ) as part of the It's Live! in Queensland major events calendar.