News & Racing
TODD SKIPWORTH AND COURTNEY GILFILLAN REIGN AT CHALLENGE FORSTER
Thousands of triathletes and their families converged onto the Great Lakes region this weekend, flooding the small town of Forster in the iconic red of the CHALLENGE FAMILY, now one of the largest Triathlon brands on the planet. Despite the early morning drenching, it didn't deter the hundreds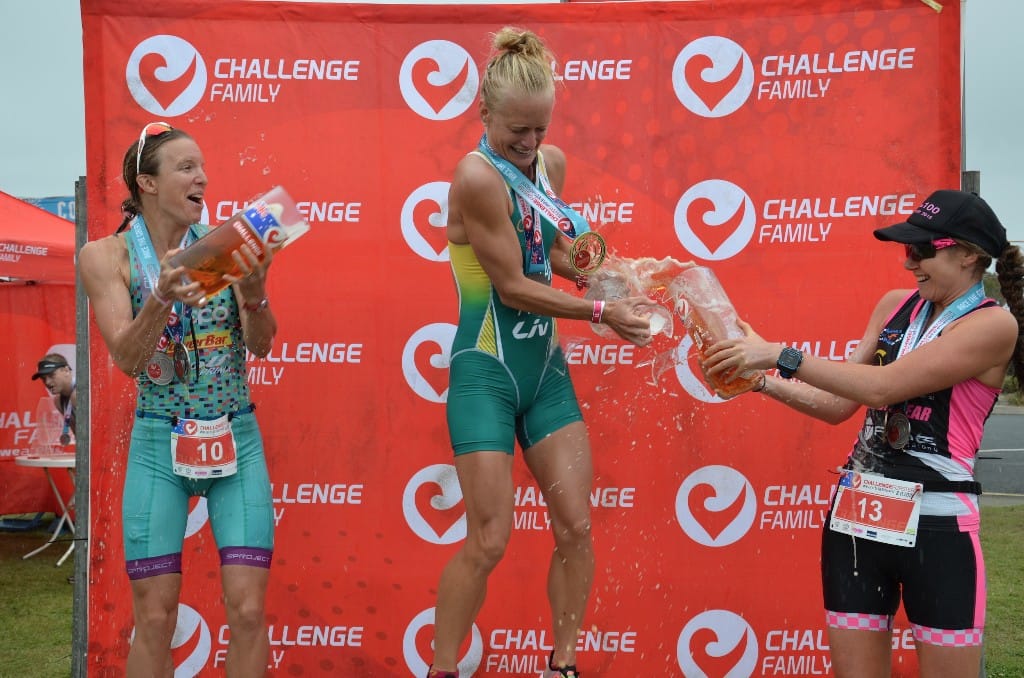 Thousands of triathletes and their families converged onto the Great Lakes region this weekend, flooding the small town of Forster in the iconic red of the CHALLENGE FAMILY, now one of the largest Triathlon brands on the planet.
Despite the early morning drenching, it didn't deter the hundreds of competitors taking part and ranging in ages of seven through to 79-year-old twin brothers Keith and Frank Pearce, true to the nature of event organisers, Elite Energy, there was a great mix of age and experience prepared to take on the conditions and the several distances on offer.
There was a strong contingent of elite triathletes, including Lisa Marangon, Jessica Mitchell, Marie Sorrell, Courtney Gilfillan, Gina Crawford for the women and Matthew Pellow, Lindsey Wall, Nicholas Hull, Todd Skipworth and David Mainwaring for the men.
It was Gina Crawford (NZL) who led the women out of the water into the first transition but it would be Courtney Gilfillan (AUS) who would take the lead in the bike, a lead she never relinquished to claim her maiden CHALLENGE FORSTER  title winning in a time of 4:28.47. Crawford held on for second place (4:31.00) while Jessica Mitchell (AUS) (4:35.14) claimed the final podium sport finishing third.
While there was several lead changes in the men's race, it was Todd Skipworth (AUS) who led the elites from the water, and despite a late charge in the final minutes of the run leg from David Mainwaring (AUS) , he was able to hold on for the win in a time of 3:52:29. Mainwaring ran in second (3:57.30) ahead of his housemate, Matthew Pellow (AUS) (3.58.24).
In a truly inspirational story, Turia Pitt and her fiancé Michael Hoskins, also crossed the line in just over six hours in what was her first long distance event since sustaining life threatening burns to over 65% of her body in a freak fire while racing in a West Australian ultra-marathon in 2011. This was her first test ahead of her scheduled full long distance triathlon event in 2016. Pitt finished fourth in her age group.