News & Racing
Top Age Group Women in Ironman Frankfurt 2013 – Results
Clear sunny skies and warm temperatures reaching up to 29 degrees Celsius (85 F) welcomed athletes to the 2013 Ironman European Championship on Sunday in Germany. The warmer temperatures and respite from a wet, rainy summer brought the spectators out in droves, providing masses of support for athlet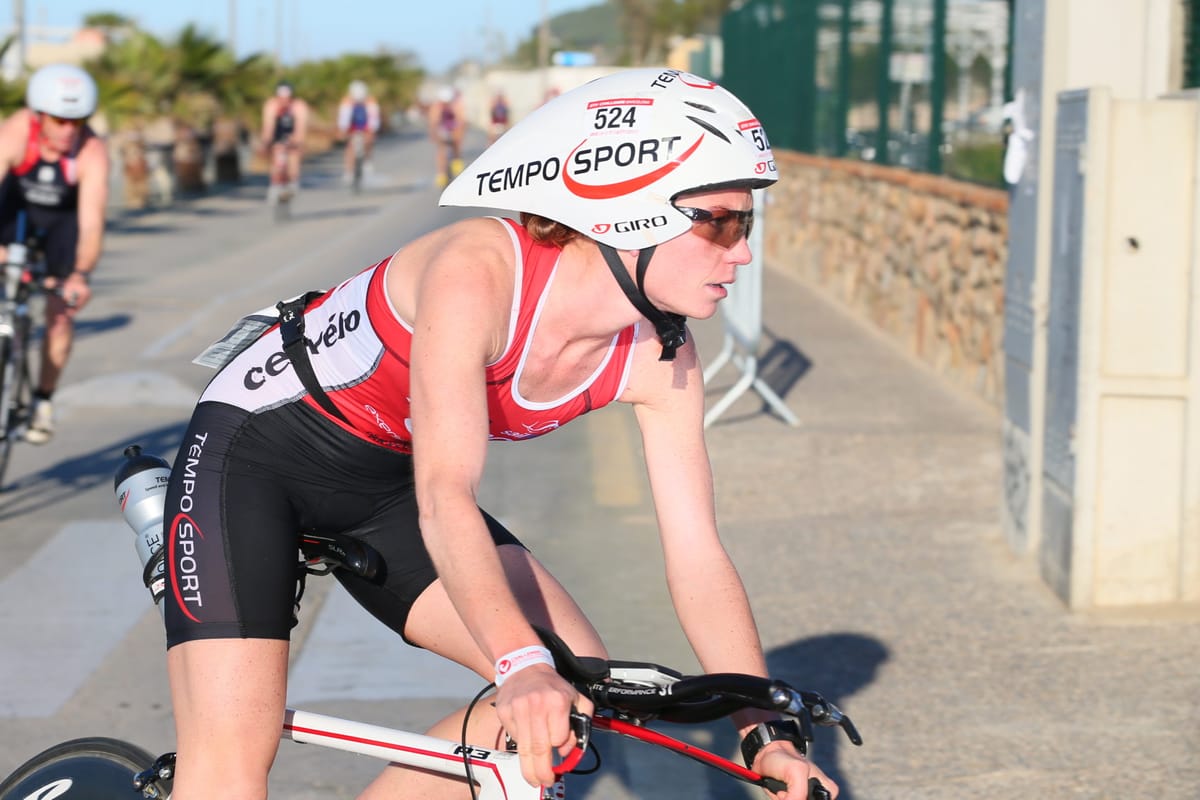 Clear sunny skies and warm temperatures reaching up to 29 degrees Celsius (85 F) welcomed athletes to the 2013 Ironman European Championship on Sunday in Germany. The warmer temperatures and respite from a wet, rainy summer brought the spectators out in droves, providing masses of support for athletes and an electrifying finish line.  As "tweeted" by Professional Female Charissa Wernick following the race: "IM Frankfurt has the best finish ever. I cried in the finish chute. So amazing"
Competition amongst the age groupers was outstanding in Germany on Sunday, with Ironman Frankfurt doubling as the Ironman European Championship. In their home event, German women featured highly in the top ten age group women, with Astrid Ganzow from the 30 – 34 year age group taking the overall title in a time of 9 hours 33 minutes. Astrid finished 12 minutes ahead of second placed Beate Görtz, and third placed Carolin Lehrieder was a further four minutes back.
We were lucky enough to track down and catch up with a couple of newly crowned Ironman European age group Champions, Lucia Thalmann of Switzerland and Carolin Lehrieder of Germany.
Carolin Lehrieder, 2013 Ironman European Champion in the 18-24 year age group, was racing her first long distance triathlon. Just wanting to enjoy the experience, Carolin was pleasantly surprised to have "felt great during the whole race". Carolin reported feeling very nervous before the race "but now I'm more than happy to have crossed the finish line and to become an Iron(wo)man!" Of course not everyone can expect to win their first Ironman or long distance event, which is outstanding! Although in Carolin's case it appears that simply enjoying the journey paid off on her big day, perhaps some advice for other first timers.
Lucia Thalmann returned to Frankfurt with the goal of defending her title, having won her age group (25-29) in 2012. From Zurich Switzerland, Lucia shares her passion of triathlon with her husband Pablo, who appears to be a pretty handy triathlete himself, having booked his own ticket to Kona. Successfully defending her title in Frankfurt will see Lucia traveling to Kona and racing alongside husband Pablo!
Lucia reported on the event "The entire race was very professionally organized. The start in the Langener Waldsee is fabulous, the beautiful landscape during the bike is amazing and the final stretch of the marathon carries the deafening cheers of spectators, family and friends. It is simply phenomenal. I was carried to the finish line by the support of the spectators, and enjoyed every second of this race; especially the last few meters on the red carpet. I'm already looking forward to the next race."
Interesting to note was the range of age groups represented in the top ten, from the youngest 18-24 year age group through to 40-44 in the top 5. Marion Hebding of Germany won the 45 – 49 year age group and finished an impressive 7th overall.
| | | | | | | |
| --- | --- | --- | --- | --- | --- | --- |
| Name | Country | Age | Swim | Bike | Run | Finish |
| Ganzow, Astrid | GER | 30-34 | 0:56:15 | 5:01:14 | 3:30:56 | 9:33:25 |
| Görtz, Beate | GER | 40-44 | 1:02:06 | 5:05:28 | 3:32:26 | 9:45:26 |
| Lehrieder, Carolin | GER | 18-24 | 0:55:43 | 5:25:39 | 3:23:22 | 9:49:46 |
| Thalmann, Lucia | SUI | 25-29 | 1:07:10 | 5:14:40 | 3:32:09 | 10:01:08 |
| Mann, Svenja | GER | 35-39 | 1:09:43 | 5:29:16 | 3:16:41 | 10:01:27 |
| Gallardo Garcia, Mabel | ESP | 30-34 | 0:57:42 | 5:24:14 | 3:34:47 | 10:02:28 |
| Hebding, Marion | GER | 45-49 | 1:07:14 | 5:19:37 | 3:33:31 | 10:06:59 |
| Keul, Nina | GER | 30-34 | 0:59:40 | 5:23:16 | 3:43:33 | 10:11:47 |
| Knape, Uta | GER | 40-44 | 1:10:10 | 5:19:07 | 3:35:26 | 10:12:22 |
| Richter, Corinna | GER | 25-29 | 1:16:39 | 5:23:57 | 3:26:32 | 10:12:58 |