News & Racing
Trautman and Bergsten Seal Dominant Victories at Challenge Vansbro
Matt Trautman and Anna Bergsten clinch decisive victories at Challenge Vansbro finishing at 3:34:59 and 4:10:02 respectively.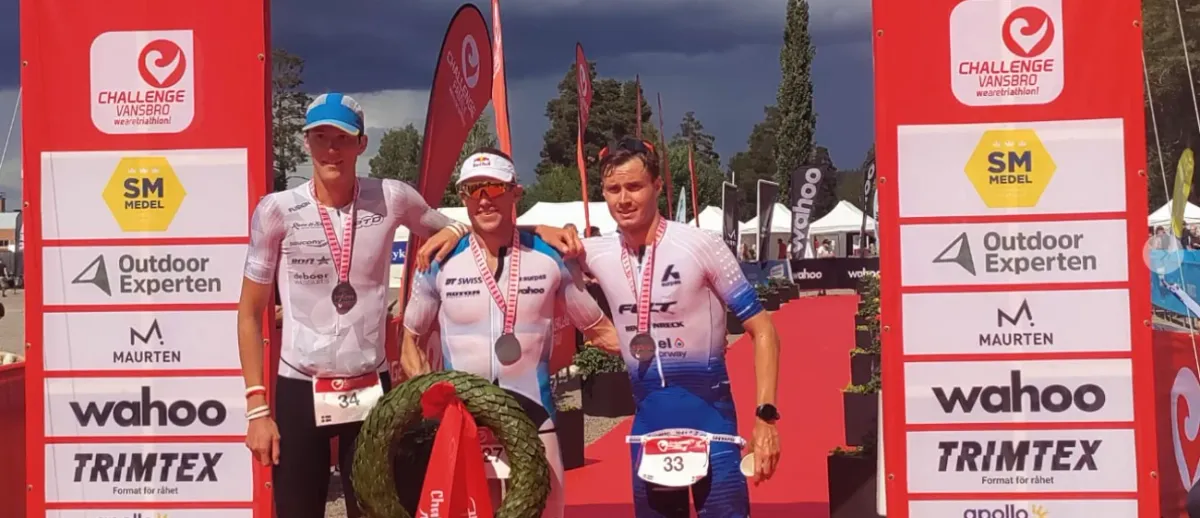 South African Matt Trautman and Sweden's Anna Bergsten displayed an impressive show of dominance in today's Challenge Vansbro event, clinching decisive victories. Trautman secured the win in the men's category at 3:34:59, while Bergsten dominated the women's event with a time of 4:10:02.
In the initial stage of the men's race, Norwegian competitor Jorgen Gundersen was leading the pack, emerging from the water first at 21:43 minutes. This left him with almost a minute's advantage over a cluster of eight men, which included defending champion Jesper Svensson and Robert Kallin. Not too far behind, Matt Trautman followed, quickly closing in during the bike race.
Gundersen's lead was short-lived as the biking segment saw him integrate back into the main group. However, the leading cluster began to disintegrate rapidly, with only Kallin, Trautman, and Svensson remaining halfway through. Svensson soon fell behind, leaving Kallin and Trautman to lead towards T2. By this point, they held a 4:33-minute lead over Svensson. Despite Svensson's setbacks, Gundersen emerged as the fastest runner among the trailing trio.
Trautman quickly took the lead from Kallin in the running segment, widening the gap between them. Despite Gundersen's efforts to close in on Kallin, he couldn't secure the silver, leaving Trautman to clinch the gold at 3:34:59, followed by Kallin at 2:39:53 and Gundersen at 3:40:26.
The women's race mirrored a similar narrative, with Bergsten taking the lead earlier on. France's Justine Guerard initially led the pack with a swim time of 25:59. However, Bergsten, who was a mere one and a half minute behind, surged ahead.
Bergsten's cycling performance was nothing short of exceptional. She overtook Guerard and steadily built her lead, which was eight minutes by the time she reached T2. Guerard, who was still in second place, was closely trailed by Shiva Leisner, who was a mere fifty seconds behind.
Bergsten continued her solo domination in the run segment, maintaining a comfortable lead over Guerard and winning the race at 4:10:02. Guerard finished second at 4:16:54, while Leisner, despite losing considerable time in the running segment, secured third place with a time of 4:41:02.