News & Racing
Triathlon Stars Come to Taranaki, New Zealand to Race in ITU World Cup
The women's field for the Quality Hotel Plymouth International ITU New Plymouth World Cup Triathlon is – like the men's, stacked with high class triathlon talent – triathlon royalty you might suggest. With undisputed world number 1 – some would say the best the sport has ever s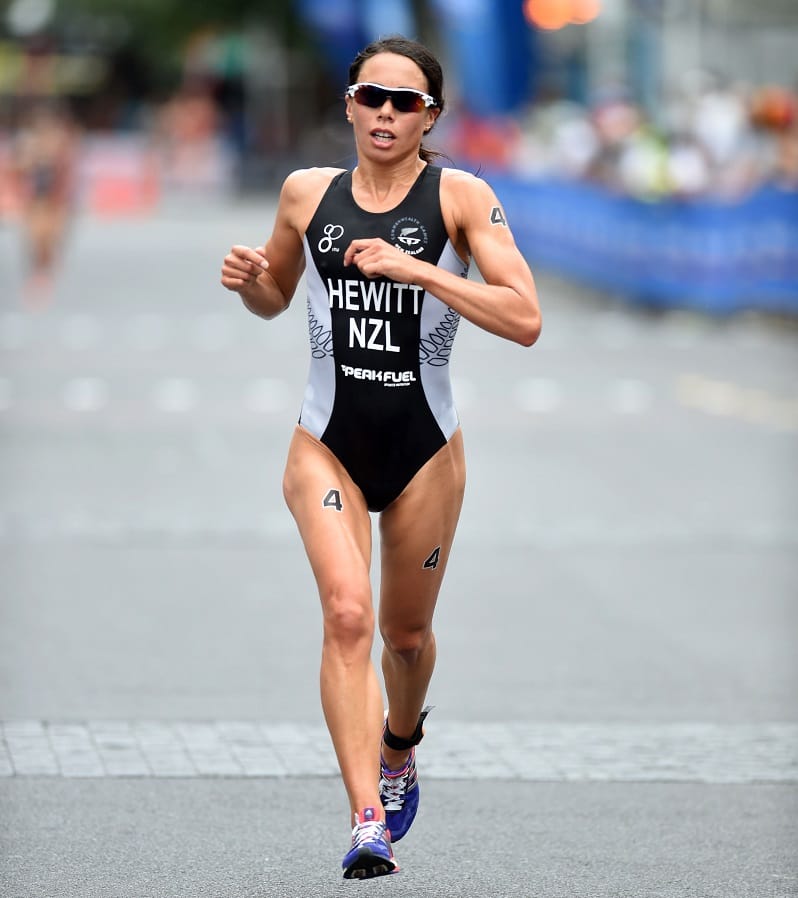 The women's field for the Quality Hotel Plymouth International ITU New Plymouth World Cup Triathlon is – like the men's, stacked with high class triathlon talent "triathlon royalty you might suggest.
With undisputed world number 1 "some would say the best the sport has ever seen, Gwen Jorgensen (USA) on the start line you are guaranteed of high interest levels, add to that though the first race of the season for Kiwi number 1 and world number 3 Andrea Hewitt and a supporting cast of top 50 ranked athletes and you have a recipe for a great race on Sunday.
Jorgensen dominated the World Triathlon Series last year with 6 straight wins including the Grand Final. With her berth in Rio already assured, each race this season is one step closer to her being in perfect shape to add a gold medal to her already long list of titles.
Jorgensen told the local Taranaki Daily News of her time spent in Taranaki training with Jamie Turner's Wollongong Wizards squad.
"It's been really good to come out here and get some good hills in. We're preparing for Rio so it's good to come out here where there's rough roads, wind and a lot of hills. So it's been really good and it's beautiful as well," she said.
"There's a lot of good athletes coming out (for this race) so it'll be a tough race and a good test to see where I'm at right now."
Hewitt is also booked for Rio and like Jorgensen can pick and choose her races to be in Rio in the best possible shape, she is looking forward to racing on a course that will test athletes on the bike before a flat out run over 5k to the finish.
Kaitlin Donner (USA) is returning to defend her title after she led home a USA top three in 2015. Others to feature will be Paula Findlay (Canada) and Annamaria Mazzetti (Italy) who started the season with a top ten in Abu Dhabi and is a renowned swim/cyclist so will love this course.
Lisa Perterer (Austria) might be another contender. Racing for the first time in New Plymouth, the world number 26 has enjoyed a solid off-season of training and has already raced in Abu Dhabi and Mooloolaba so comes to New Plymouth with a few more racing miles in her legs.
"I have already done enough to qualify for Rio with my ranking, so that is pretty safe from last year. I have had a good winter of training and while I did not show this in my two races so far this season, I am confident for this weekend.
"I see other athletes being nervous with the qualifying, for me I can just race to prepare, get more experience and be thinking of Rio, so I am looking forward to racing here. This is my first time but I have heard many good things about this race, I was training in Australia so I came here to race, it is not too far. I feel good, I have had a good last two weeks since Mooloolaba, I am excited."
Of the other Kiwis in the race, Deb Lynch (Porirua) continues her push for inclusion in the U23 team for the 2016 World Champs, Tri NZ High Performance Squad member Elise Salt (Auckland) debuts at World Cup level while Nicole van der Kaay (Taupo) backs up after her impressive 16th on debut in Mooloolaba three weeks ago. Rebecca Spence (Auckland) has been training in New Plymouth for the past three weeks and will be one to enjoy the testing bike course.
Rebecca Clarke (Auckland) makes a return to the sport after suffering cuts and lacerations in a serious bike crash in mid-February that required a 90 minute surgery, much quiet recovery and a steely determination as she returned to full training just on two weeks ago.
New Zealanders lining up in the elite women's race:
Andrea Hewitt, Deb Lynch, Rebecca Spence, Rebecca Clarke, Nicole van der Kaay, Elise Salt
Friday April 1
10-10:45am, Swim course familiarization, Ngamotu Beach "chance for vision/images
11:30am, Athlete interviews, Quality Hotel Plymouth International
Sunday April 3
11:00am, Elite Women Start, Ngamotu Beach
1:00pm, Elite Men Start, Ngamotu Beach