V8 Supercars drivers Will Davison and David Reynolds racing Noosa Triathlon
V8 Supercars drivers Will Davison and David Reynolds are used to racing each other with a roaring V8 engine providing their forward momentum, but will swap that for their own horsepower to get them through a swim, bike and run challenge on Sunday at the Subaru Noosa Triathlon. "Whenever there are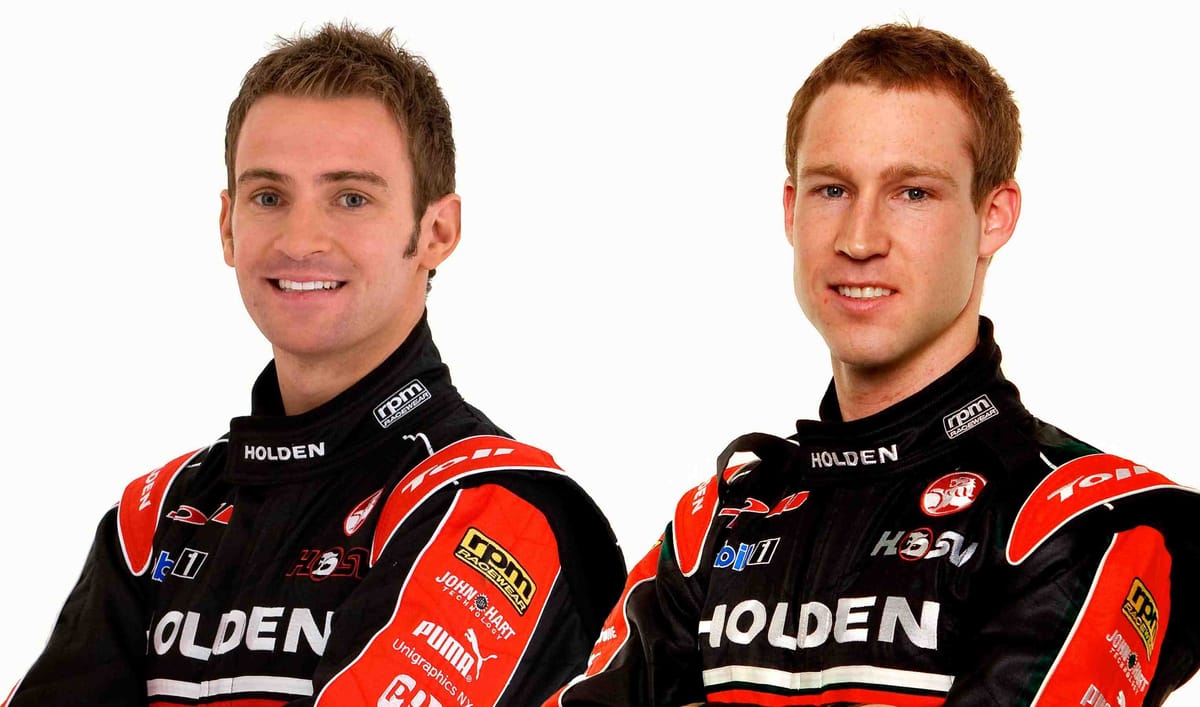 V8 Supercars drivers Will Davison and David Reynolds are used to racing each other with a roaring V8 engine providing their forward momentum, but will swap that for their own horsepower to get them through a swim, bike and run challenge on Sunday at the Subaru Noosa Triathlon.
"Whenever there are a couple of V8 Supercar drivers in the same triathlon, it's on! We love nothing better than competing against each other … it's all about the bragging rights I guess," Davison said.
Most people don't think of race car drivers as endurance athletes, but the physical demands placed on their bodies during a race are enormous, triathlon is a popular way for them to maintain their fitness during the season.
"Racing cars is an endurance sport and triathlon is the ultimate endurance sport. For me triathlon is the best way to teach your body to burn fat, it's also quite a social thing for the drivers. We can meet up and go for a ride and talk about racing," Reynolds said.
Davison agrees: "I think the multiple disciplines of a triathlon reflect areas of core strength that a race driver needs, and the fact that it's all measured against the clock is a factor too … it's a bit like sectors in a lap for us, which are timed. And at the end of the day it's about competing against others, and yourself."
As you'd expect from two elite athletes, both will be doing everything they can to achieve a personal best.
"I've done Noosa twice and in 2:16:00 and 2:17:00 and had a lot of distractions in the last one so if I come in around the 2:10 mark I'll be happy," Reynolds said. "I have a new bike sponsor (Cannondale) so hopefully my bike time will be better and I can run home strongly without any problems like last year when 3kms from home I ended up cramping."
Davison plans on tackling the race same way he tries to take on a V8 supercar event.
"I'd like to go to the front and pull away! I have no real idea about how the day will go, I'm going to go hard and challenge myself. I want to enjoy myself, but it's about doing a PB … doing better than I have previously at Noosa," he said.
Subaru Noosa Triathlon Multi Sport Festival is a 5-day hallmark event (29 October "2 November) which includes a stacked line-up of events for all ages and abilities. The schedule also includes the Noosa Legends Triathlon, Subaru Noosa Australian Open Criterium and Asics Bolt which attract premium fields and sporting legends.
The 2014 Subaru Noosa Triathlon Multi Sport Festival is supported by the Queensland Government through Tourism and Events Queensland as part of a growing calendar of sporting, cultural and regional events across the State. For event information visit www.noosatri.com