Gear & Tech
Review: Speedo Tri Elite 2013 Wetsuit
Initial impression I was like a child unwrapping a Christmas present when I received this wetsuit. I have heard a lot about it and it has some really interesting features that I have been keen to look at. The black, silver and green suit looks sharp. My eyes were immediately drawn to the unique arm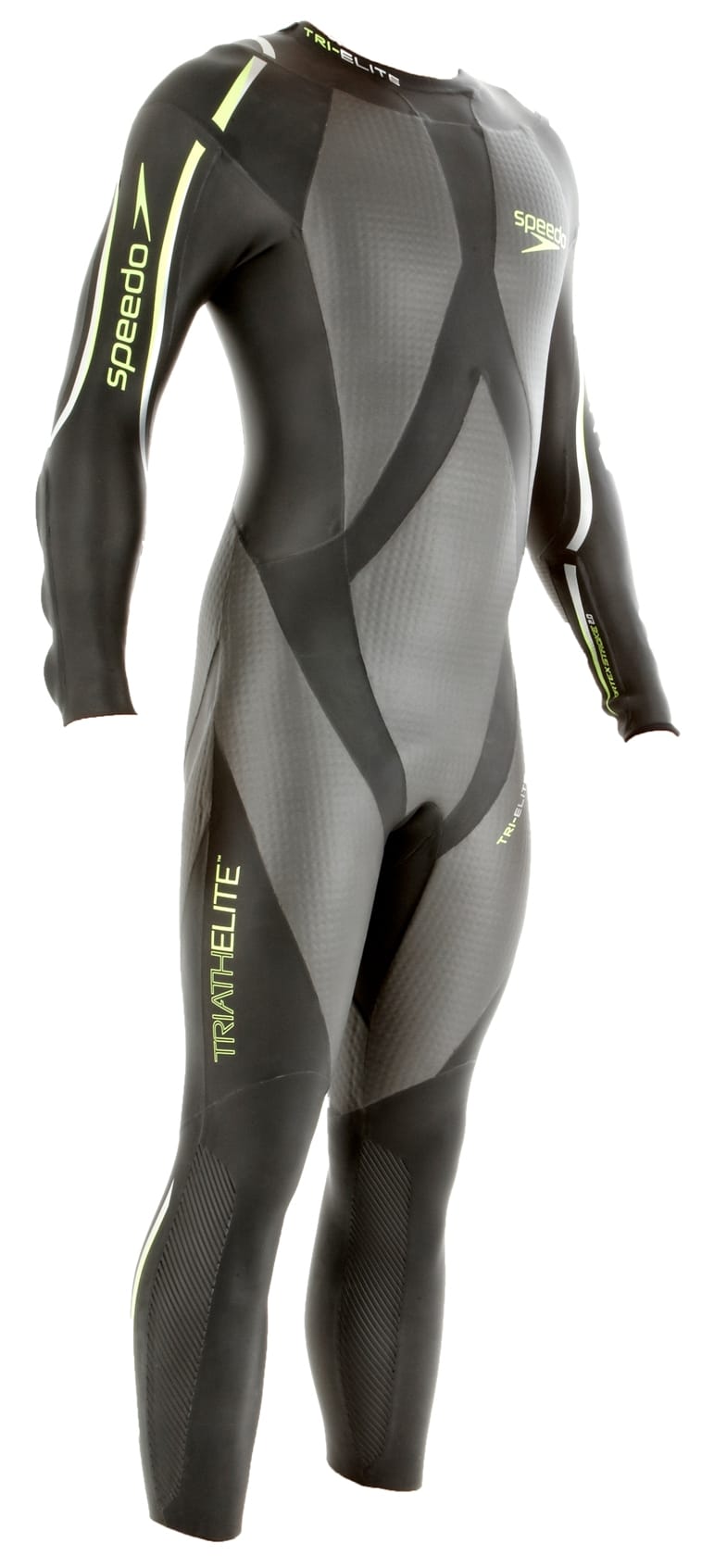 Initial impression
I was like a child unwrapping a Christmas present when I received this wetsuit. I have heard a lot about it and it has some really interesting features that I have been keen to look at. The black, silver and green suit looks sharp. My eyes were immediately drawn to the unique arm panel.
Features
Buoyancy
Buoyancy panels in the chest and rear upper leg ensure correct body position.
Flexibility
The suit is incredibly flexible where I need it without being so flexible that it fills with water. There is a panel around the shoulders that stays in place yet moves with my shoulder as my arm rotates. Flexibility achieved.
Zipper
A standard direction zipper. There is a Velcro patch at the bottom of the zipper so you can stick the cord down. The neck is lower than most suits at the back so chafing should not be a problem. The lower neck may assist those swimmers that feel a bit claustrophobic in their wetsuits
Transition speed
It practically fell off. Extremely easy to remove in T1 with the quick release zipper and flexibility around arm and leg openings.
Sizing
I am size small. Standard sizing.
Calf panels and arm catch panels
This is where it gets really interesting. In a bold move, Speedo have included forearm panels that expand during the pull phase of the stroke. I could feel the effect of this while swimming. It felt like the panels expanded, caught water and then propelled me forward in the later part of the pull phase. During the recovery phase the water had exited the panels so my arms could turnover as per normal.
There is added assistance in the calf area but not by way of a calf panel as seen on other suits. Instead there is ribbing on the sides of the calf. I can see how increasing the surface area here with ribbing could propel you forward.
Why you want this suit
You want this suit if you want to swim fast. The forearm panels are unique and while I haven't seen test results, for me, they worked. The suit is buoyant without being overly buoyant and has great flexibility. Given Speedo is the swimming brand it is, it is no surprise that they have designed a suit with optimal swimming body position in mind. Thought into the detail has not been left out either. A cool little pocket with a loop for your car key sits in the inside of the suit at the back. It may seem like a simple feature, but it can be a necessary one when you arrive at a busy beach to do an ocean swim with no where to put your key! The use of ribbed fabric to aid in increasing surface area and therefore propulsion is also a great feature.