Interviews
Where there's a will there's a way – Bill Chaffey continues to inspire
Bill Chaffey, a partially paralysed triathlete who has been crowned World Para Triathlon Champion three times, dreams of qualifying for the IRONMAN World Championship.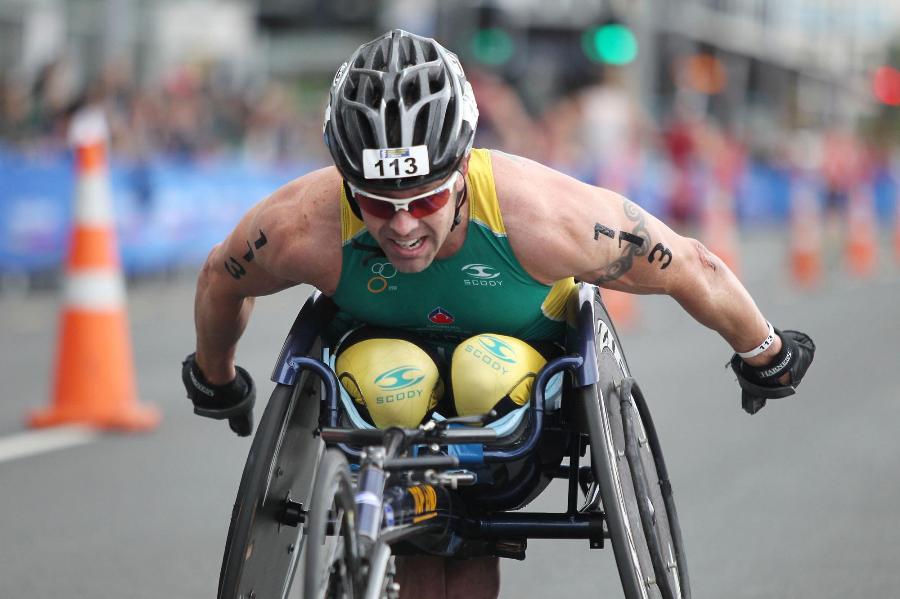 Bill Chaffey will be dreaming of qualifying for IRONMAN ® World Championship, Kailua-Kona in Hawaii as he enters the water to begin his day at Cairns Airport IRONMAN Cairns.
In this way he will be exactly the same as most people competing, Kona is their ultimate goal.
But one thing almost every other athlete in the race will have that Chaffey doesn't is the use of their legs.
In 2005 while on a training ride for IRONMAN Australia, Port Macquarie Chaffey was hit by a truck and left partially paralysed.
Early on in his recovery he sent an email to John Maclean, who in 1988 was also hit by a truck on a training ride. In 1995 Maclean become the first person in a wheelchair to finish Ironman event in Hawaii, and is in the Ironman hall of fame.
"He was very inspirational in getting me back into triathlon after my injury. I'd read about John prior to my accident which is how I knew I'd still be able to compete afterward," Chaffey said.
"I sent him an email after getting out of hospital, enquiring about where to buy a race chair so I could compete in marathons. He was very positive and encouraged me to return to triathlon instead.
"Just like when I took the dare to do my first triathlon in 2001, I took the bait again and the rest is history.
"It was great to meet him in Sydney earlier this year. It was also great to be able to race him too. If I can do half of what he did for triathlon I'll be pretty happy with that."
Chaffey went on to be Crowned World Para Triathlon Champion in 2009, 2011 and 2012, and hopes to add IRONMAN World Champion to that list.
"I'm very focused on Kona. After my accident 5 days before the Forster Ironman in 2005 I thought I'd be lucky to be able to do any Ironman let alone the Ironman world championships," Chaffey said.
"When they made Cairns a qualifying event for my category I jumped at the chance. Previously hand-cycle athletes had to race a half in either Buffalo or Belgium to qualify which made it difficult for Southern Hemisphere athletes.
"Kona will be an awesome opportunity."