News & Racing
Women For Tri's 2017 Ambassador Team Goes Global
Women For Tri, a program of The IRONMAN Foundation launched by IRONMAN and Life Time Fitness in 2015, today announced its 2017 Women For Tri Ambassador Team. The team comprises 17 regional ambassadors, nine local coordinators and two brand ambassadors who span 10 regions in the U.S. and seven countr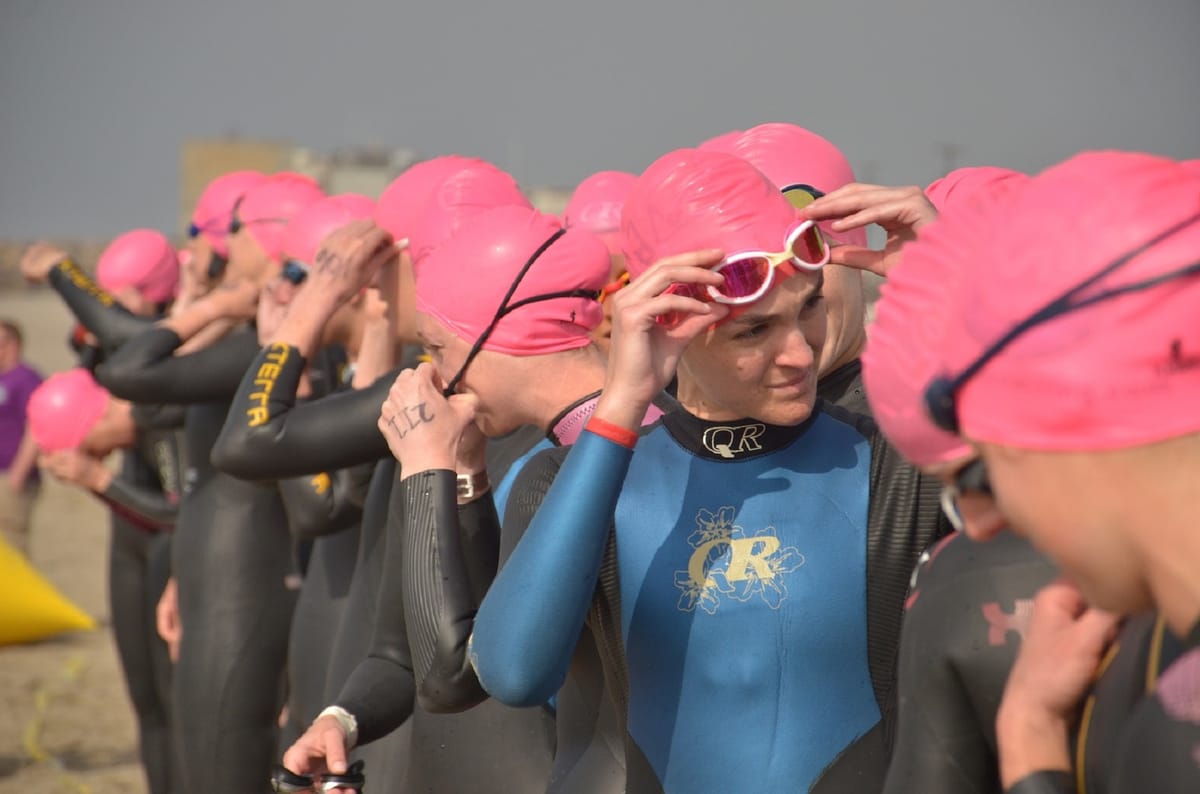 Women For Tri, a program of The IRONMAN Foundation launched by IRONMAN and Life Time Fitness in 2015, today announced its 2017 Women For Tri Ambassador Team. The team comprises 17 regional ambassadors, nine local coordinators and two brand ambassadors who span 10 regions in the U.S. and seven countries: Australia, Luxembourg, Ireland, Canada, China, the United Arab Emirates and the United States. These 28 female athletes will represent Women For Tri to help overcome barriers and introduce more women to the sport of triathlon.

The Women For Tri Ambassadors will utilize community and education to reach female athletes at all levels of triathlon. "We see tremendous potential in these markets and are confident our team of ambassadors and coordinators will have an immediate impact in growing the number of women participating in triathlon," said Joanna Graham, Women For Tri Committee of Advisors member.
Women For Tri welcomes two Brand Ambassadors to the 2017 team: Tri Talking Sport's Joanne Murphy, also fondly known as the "Irish Voice of IRONMAN," and Minda Dentler, the first ever female hand-cyclist to finish the IRONMAN World Championship in Kailua-Kona, Hawai`i in 2013.
"Both of these amazing athletes have broken down many barriers in their lives and careers," said Moira Horan, Women For Tri Committee of Advisors member. "The best way to convince other women that they can do whatever they put their minds to is to lead by example."
The Women For Tri Ambassador Committee, a subcommittee of the Women For Tri Committee of Advisors, selected these athletes based on their dedication to the Women For Tri mission and their already positive impact in the female triathlon community. The Women For Tri Ambassador Committee comprises four female leaders in the sport: co-chairs Joanna Graham and Moira Horan, professional triathlete Rachel Joyce and American actress Katherine Kelly Lang.
The 2017 Women For Tri Ambassadors and Coordinators are:
Brand Ambassadors
Minda Dentler, New York, NY
Joanne Murphy, Galway, Ireland
Regional Ambassadors
Susane Belkhiati, Panorama, South Australia, Australia
Brenda Bettencourt, San Francisco, CA
Kristy Breslaw, Boca Raton, FL
Diane Bruchhauser, Tempe, AZ
Raynelle Buggs, Atlanta, GA
Lisa Christenson, Waukesha, WI
Cari Kauffman Dahling, Chicago, IL
Janet Dixon, Roanoke, TX
Susanne Gutjahr, Walferdange, Luxembourg
Kristen Hislop, Clifton Park, NY
Amber Keech, Orem, UT
Carla McKay, San Francisco, CA
Dr. Shaunna Payne Gold, Bowie, MD
Courtney Ray, The Woodlands, TX
Melissa Rattue, Saint-Sauveur, Quebec, Canada
Melina Timson-Katchis, Dubai, The United Arab Emirates
Ginny Wong, Tuen Mun, Hong Kong, China
Local Coordinators
Sherri Brown, Toms River, NJ
Maricarmen Farias, Denver, CO
Courtney Fretwell, Irvine, CA
Ann Karine, New York, NY
Susan McNamee, Lafayette, CO
Nanette Nanjo-Jones, Gig Harbor, WA
Leyla Porteous, Mooresville, NC
Jennifer Sykes, Alexandria, VA
Barbara Thomas, Broadview Heights, OH
To learn more about the 2017 Women For Tri Ambassador program, please visit, http://bit.ly/W4TAmbassadors2017