News & Racing
World Record Needed to Win Challenge Roth 2023, Proclaim Top Triathletes
Top triathletes foresee a fierce competition at Challenge Roth 2023, predicting that a world record may be needed to secure the win.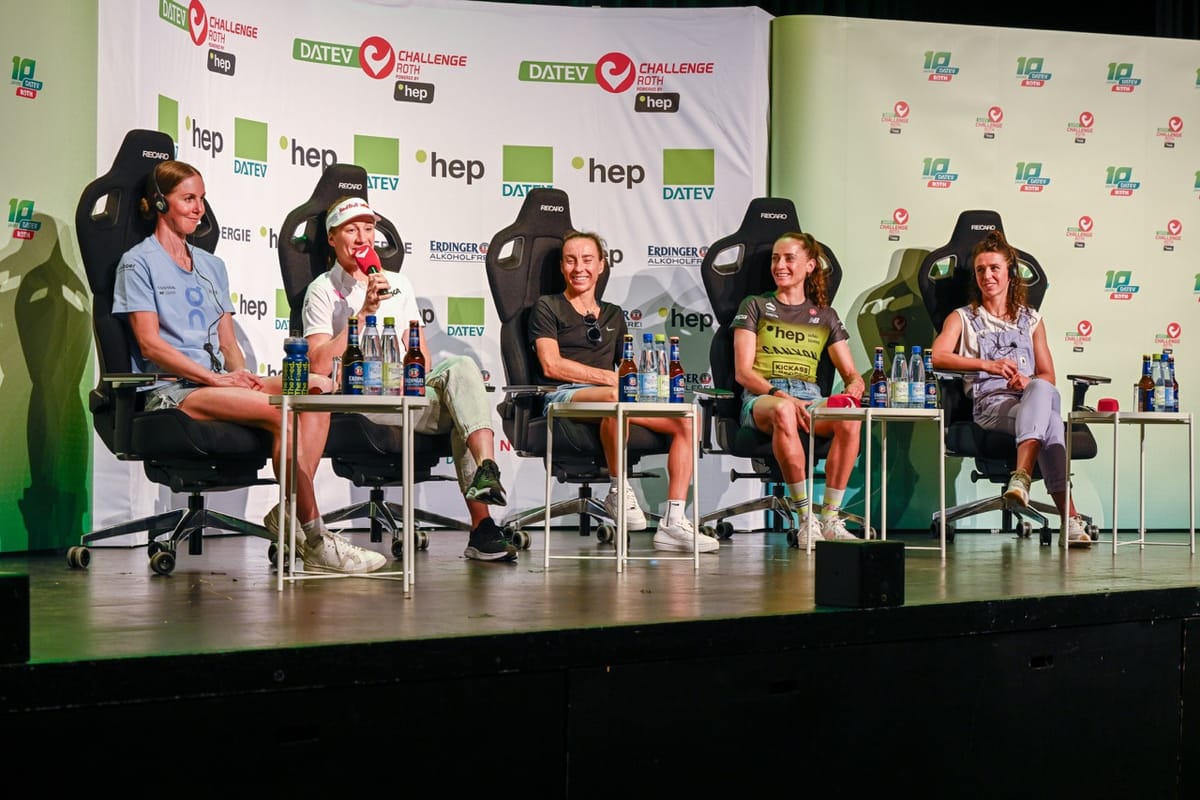 As the anticipation for Challenge Roth 2023 builds, the best of the best triathletes gather at the pre-race press conference to share their expectations, strategies, and thoughts about the much-anticipated event.
American triathlete, Chelsea Sodaro, expresses her eagerness and gratitude to be part of what she refers to as the "home of triathlon." She praises the welcoming atmosphere created by the Roth community and anticipates pushing her limits to give her best performance on race day.
British triathlete Fenella Langridge echoes Sodaro's sentiment, attributing the uniqueness of Roth to its people. Langridge sets a bold strategy for herself: start in the lead and finish in the lead!
Germany's Daniella Ryf and Laura Phillip focus on the necessity of a perfect day to outperform their peers, while Anne Haug stresses the need for flawless execution and inner strength, suggesting that a new world record might be needed for victory.
On the men's side, defending champion, Denmark's Magnus Ditlev, acknowledges the strength of the competition and emphasizes his aim for another victory. French triathlete Sam Laidlow and American Ben Kanute share their excitement to be part of this prestigious event, while Daniel Bækkegård from Denmark sees Roth as a vital race due to its historical significance to Danish triathletes.
British athlete Joe Skipper and German Sebastian Kienle emphasize the wide-open nature of the race, highlighting the potential of every participant to clinch the win. Kienle, preparing for his last race in Germany, speaks to the emotional journey of his career and the joy of experiencing this race one more time.
Last but not least, German Patrick Lange expresses his appreciation for the warm hospitality at Roth and the significance of the race for him. He concludes by wishing all the best to his competitor, Sebastian Kienle, who will be competing for the last time.
In summary, all the athletes expressed their excitement and anticipation for the upcoming race. It's clear that Challenge Roth is much more than a race; it's a journey, a celebration, and an opportunity to surpass limits. With the world's top athletes ready to give their all, a world record-breaking performance might be just around the corner.