News & Racing
World's Best Athletes to Meet at Anfi Challenge Mogán-Gran Canaria Once Again
Some of the world's best triathletes will again do battle in the middle distance at Challenge Mogán-Gran Canaria including Jonathan Brownlee and Nicola Spirig.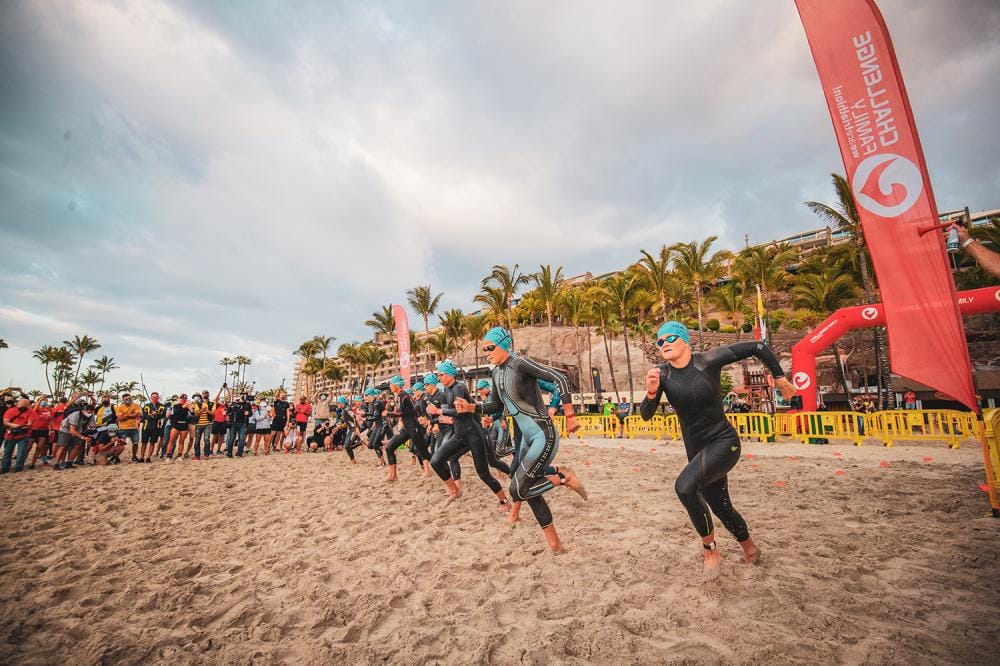 Last year there was already a battle of the giants and also this year some of the best professional athletes in the world come together in Gran Canaria to compete for victory: the race will be tough and the spectacle huge during Anfi Challenge Mogán-Gran Canaria.
The Anfi Challenge Mogán-Gran Canaria Middle Distance race takes place on 23 April and biggest favourite in the men's race is undeniably Jonathan Brownlee. The Briton, who is seen as one of the most successful triathletes of his generation, competed in three Olympic Games and won three medals, including a gold one in Tokyo 2020. It seems obvious that he will not settle for anything less than gold at Anfi Challenge Mogán-Gran Canaria.
Brownlee will meet the likes of Clement Mignon, Tim Meyer, Tom Mets, Sebi Neef, Jonathan Wayaffe, Tobias Bachmann, Joao Ferreira, Tim van Hemel and Victor Alexandre on the Spanish island. Many of them are young, eager athletes who hope to set their name definitively and will have a lot to gain from beating an experienced top athlete like Brownlee.
Chasing down Nicola Spirig in the women's race
In the women's race, the field is even wider and stronger where possible, as Nicola Spirig, Sara Pérez Sala, Lucy Hall, India Lee and Jeanne Colloge, among others, compete there. Spirig is most likely the woman to beat, as she also won Anfi Challenge Mogán-Gran Canaria last year and will defend her title with all she is worth. Perhaps most eager for that title is Sara Pérez Sala, who in her own country would of course like to take place on the highest step of the podium. Lucy Hall had a great season last year with many podium finishes and will certainly want to continue that 'hot streak'.
In total there are more than six hundred athletes racing at Anfi Challenge Mogán-Gran Canaria, from 22 countries. There is a Middle Distance and an Olympic Distance on the programme. The race takes place around the beautiful setting of the Anfi Resort.