Interviews
WYN Republic: The New Addition to the McKenzie Family
Triathletes Luke McKenzie and Beth Gerdes have used their experience in the industry to create a world-class apparel brand, WYN Republic, focused on creating a community around the athletes, not the companies.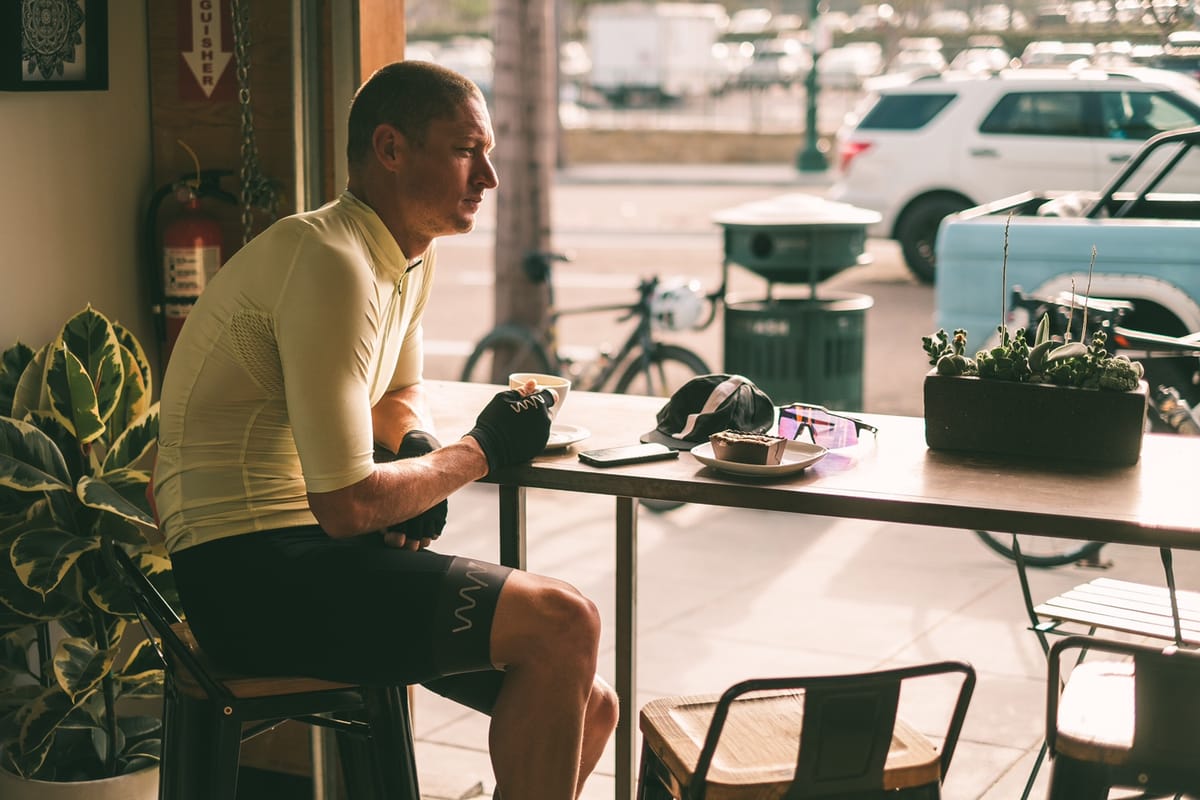 You know Luke McKenzie and Beth Gerdes are fierce triathletes but have you heard they've used their industry experience to create a world-class apparel brand WYN Republic? Trizone caught up with Luke to chat about how these athletes became head designers of a disruptive sub-culture sportswear brand.
"I've been racing in triathlon for 25 years; that's a big chunk of my life," McKenzie told Trizone. "That time has given me a lot of opportunities to help me look at what I might do after my career."
Standard post-race career not appealing to McKenzie
Unlike so many other world-class triathletes, McKenzie has always known coaching isn't his future. "I decided a while ago that I wouldn't go down the traditional role of coaching." Before young triathletes gasp in dismay, don't worry, McKenzie will always be around. "I'll always be available to coach, but I don't think it's something I want to do on a daily basis."
Island House the first product created by the powerful Luke and Beth duo
While Luke is infamous in the tri world for his countless Ironman wins and that infamous second place finish at Kona in 2013, he also has impressive business acumen. "In the back of my mind for ten years was an idea of an invitation-only triathlon in a great location. When I pursued it, my sponsor, the owner of Island House, gave me and Beth the opportunity to run that race," Luke told Trizone.
While the Island House event was established when Luke was just 33 and in his prime, it did spark his thoughts of the future. "I certainly didn't think my career was coming to an end, but I also realised there was an opportunity to create something more than just my racing career."
More than a marriage, Luke and Beth formed their working partnership when they set up the Island House event. Perhaps due to the success they experienced working together, the pair were spurred on to start a new business venture; WYN Republic. "It's been a pivotal moment for both of us to start establishing ourselves outside our racing careers because realistically it could end at any moment."
Experience in racewear supercharges new business idea
Looking back, an apparel brand is a natural progression for Luke and Beth. After placing second at Kona in 2013, McKenzie began being approached by countless apparel brands to wear their designs. "Different companies started reaching out to me to develop different race suits and work with different fabrics. I'd go in the wind tunnel and try things out. Beth was really into it too and she's always had an interest in fashion and design," McKenzie told Trizone. "It made sense there was a point we needed to take the opportunity and go for it."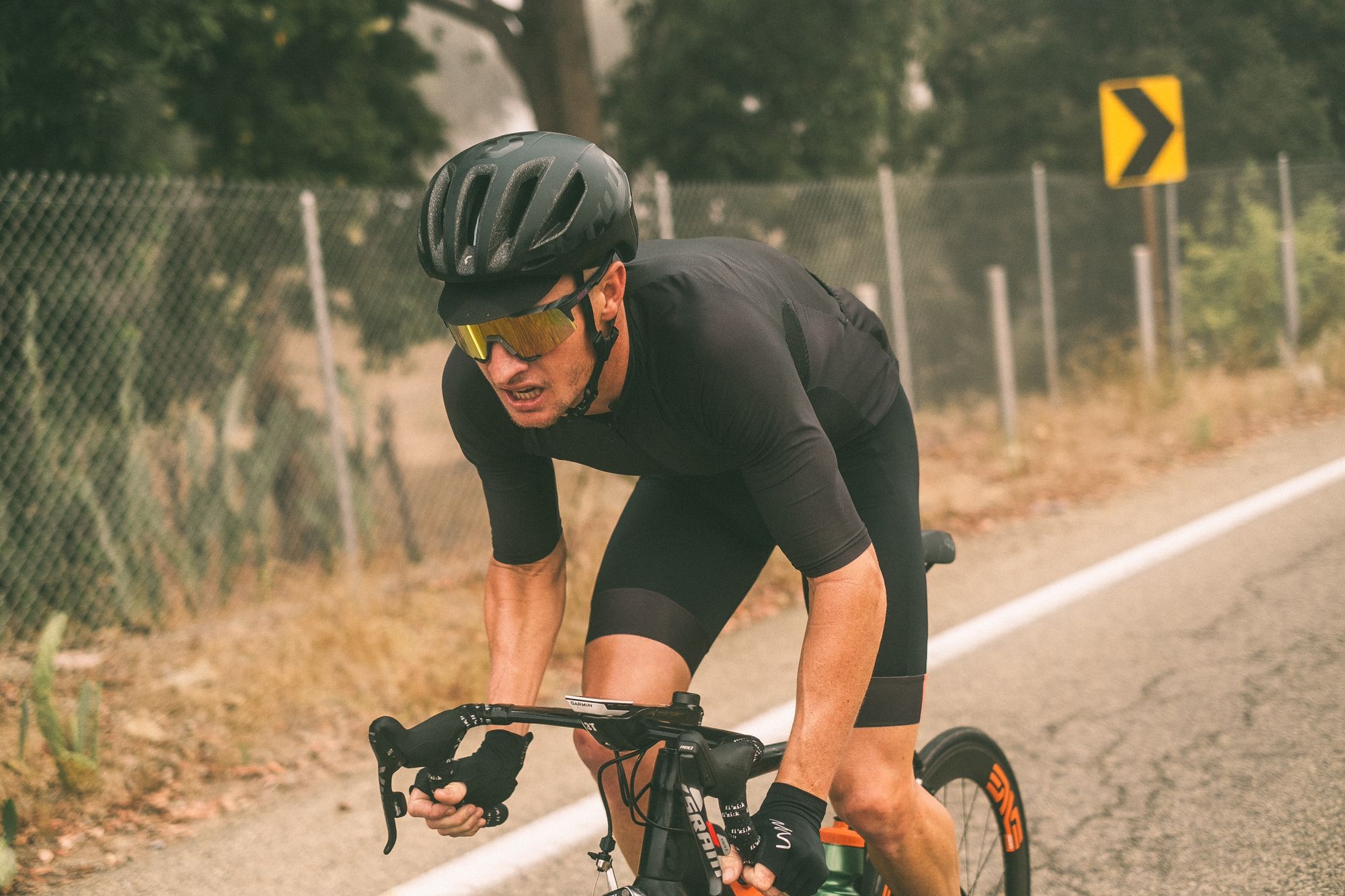 The duo began to focus on their dream of creating their own personal brand; centred around creating a community around the athletes, not the companies. "WYN Republic was born out of our interest and passion to develop these racing suits and products, but mostly around creating a community for athletes like us."
Far from focusing only on the design though, the pair has designed the gear for the community of athletes they want to encourage and inspire. "The corporations have their issues and it's the athletes who suffer now. It's up to our generation to start to create that community feeling," said McKenzie. "WYN Republic isn't just an apparel brand, it's about people meeting up and being part of something inspiring. We want to bring people together in our gear, and in our little community."
Celebrating the small wins, the start of success
"It's quite funny being based in our little apartment in Southern California. We just celebrate every order that comes in; whether it's a couple an hour or not," Luke said smiling. "It's all fresh and new and exciting. Just to hear it's resonated with someone is great."
While McKenzie is modest about the brand's early success, it's clear WYN Republic is set to create worldwide buzz.