News & Racing
1.1 Million Reasons to Race the Hy-Vee Triathlon this Weekend
This weekend sees one of the biggest paydays in the sport of triathlon take place at Des Moines, Iowa, USA. 60 of the fastest Olympic distance triathletes around will be racing for one of their biggest pay days of the year. Unlike other events Hy-Vee pays down to the last elite spot. If you are [&he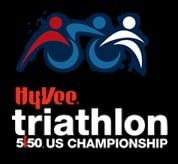 This weekend sees one of the biggest paydays in the sport of triathlon take place at Des Moines, Iowa, USA. 60 of the fastest Olympic distance triathletes around will be racing for one of their biggest pay days of the year. Unlike other events Hy-Vee pays down to the last elite spot. If you are 30th male or female across the line you will still pocket $3000USD. Although first prize of $151,500 is what a handful of the pros will be eying this weekend. In addition there is another $51,500 up for grabs in $5150 chunks for leading the race in one of the 10 laps covering the entire race.
The Australians are up against some of the biggest names but rather than spend time looking at the international pros we would rather look at the Aussies racing and check out who they are and how they have been performing. The full start list is below the preview along with the prize purse breakdown.
The obvious curve ball in the men's race this year is the appearance of Alistair Brownlee and Javier Gomez in the starting line up. These two would have to be the favourites with Brownlee slightly in front of Gomez. The great thing about this race is the non-drafting format. Everyone will be watching to see what these two will do. And like many big races often someone paying longer odds wins.
One difference this year is the Olympic triathletes who are racing this weekend will still be in the form of their career after peaking a few weeks ago. In the women's race it is hard to go past Nicola Spirig, Lisa Norden, Sarah Groff and Kelly Williamson. But as we have seen many times Hy-Vee is hard to pick. Melissa Hauschildt could upset if she does not lose too much time in the swim. There is also Laura Bennett and Sarah Haskins who will also be hoping for a large slice of the cash on offer.
In all there are 10 Australians racing at Hy-Vee this weekend. Some are racing Hy-Vee for the first time and others are well versed in this race. Australians have won four titles in the last five years. Last year Greg Bennett won along with Sweden's Olympic Silver medalist Lisa Norden. The three years prior to Norden's win saw Emma Moffatt win in 2009 with Emma Snowsill winning in 2008 and 2010. In 2007 Laura Bennett won. There has been a strong Australian connection in the last five female titles.
The last three men's titles have been won by three very experienced triathletes. Tim Don won in 2010 with Simon Whitfield winning in 2009. Rasmus Henning won the previous two titles.
Last year young Australian Josh Amberger pocketed around $20,000 for leading the swim in every lap plus his finishing position payment. Amberger almost got the first bike 'preme' but was beaten to it by Ben Collins who is one of the stronger bike riders in triathlon. Unlucky last year was Tim Reed who headed in to this race with some great form and was looking for a good payday. In the week leading up to Hy-Vee Reed was struck down with a bad case of the flu and spent most of it in bed. Still he raced and finished a solid 23rd.
Reed has had a very successful year in 2012 and is one of the quicker runners going. He can ride very quick. Like Hauschildt, Reed will be trying to minimise the time lost to the fastest swimmers. Tim recently won Yeppoon 70.3 with a very comfortably paced half marathon. His other recent results have been equally impressive. After puncturing at Racine and opting to run home after the bike he ended up running himself in to 3rd overall. A 3rd at New Orleans 5150 and a 4th at Boise 70.3 also showed the potential. Earlier in the year Reed won the Australian Long Course title ahead of Joe Gambles and then placed 3rd at the hastily arranged New Zealand 70.3. Watch for Reed to be in the top ten this weekend if everything goes his way.
Paul Matthews finished 4th overall last year and pocketed $25,000. Matthews races a number of the 5150 series races in the US performing consistently. Matthews spent a lot of 2011 racing against Tim Reed with some very close finishes.
Greg Bennett needs no introduction and will be as strong as ever. Bennett has stepped in to the world of long course triathlons this year and has had some great results including a 2nd at the Hawaii 70.3 to Lance Armstrong.
Chris McCormack raced at Hy-Vee last year and finished 10th overall. One would suggest that he will be faster this year however he has now started his Kona preparation and it will remain to be seen whether this has an effect on him. It shouldn't and he will be very strong. He should be better positioned out of the water and the non-drafting format will be right up his ally.
James Seear is enjoying racing outside the 'system' and has been performing strongly at various 5150 and Toyota Cup races this year with a 2nd at the Liverpool 5150 and a number of other strong top 10 performances.
Josh Amberger will be much stronger this year. All year it has been about Hy-Vee. His run has improved and he is stronger on the bike. With his killer swim Amberger will be one to watch.
Finally in the men's race for Australia is Michael Fox. Fox went over to the US this year to experience doing triathlon as a full time pro without the hindrance of his normal full time job as a teacher. This will be his biggest race ever and he is looking forward to testing himself against one of the fastest triathlon fields assembled. Fox has had a few strong results in the US with a 4th at Kansas and 5th at New Orleans 5150 races. His best result is arguably his 6th at the Boulder 5150 against a very strong field.
Fox has a killer swim but at Boulder he missed the front pack by around 30sec coming out of the water with Matt Reed. He had to work hard on the bike which impacted his run. Unlike Boulder Fox is now in possession of a speed suit which should assist him even more in the swim.
The Australian women racing this weekend are Annabel Luxford, Lisa Marangon and reigning 70.3 world champ Melissa Hauschildt (nee Rollison). This is the perfect short course race for Hauschildt as her strong bike / run combo suits non-drafting. Hauschildt's only weakness is her swim. Unlike many of the other pros she has had to learn to swim from scratch over the last two years.
For those that are not familiar with Hauschildt in 2006 she won a silver medal at the Commonwealth Games in the 3000m stepplechase. Hauschildt is one of the most exciting runners in the game. She regularly runs faster than most of the guys in a race. Last year a win at Noosa against some fast ITU girls showed that even over the shorter distance she has the bike / run fire power to beat the best. The only issue this year is a foot injury that has meant there is a lot of miles missing from her run training. In saying this with a couple of short runs Hasuchildt ran the equal fastest female run at the Boulder 70.3 a few weeks ago.
Coming off one of her most satisfying wins in her career is Lisa Marangon. Marangon has always showed a lot of promise and with a few good results such as a win at the WA Half Ironman in 2010 and a number of other top podium finishes it wasn't until her win at Yeppoon two weeks ago that she finally felt like the athlete she knew she could be. Marangon has adopted a new bike training program which almost exclusively takes place at the Athlete Lab in Sydney. In addition a new bike fit by Ben Hammond in Sydney has also aided her run off the bike. Like a number of the other pros racing this weekend next weekend we will see them backing up next weekend at the 70.3 world champs in Las Vegas.
Annabel Luxford has one of the most impressive triathlon resumes going around. 1st in the 2005 ITU World Cup Series, 4 ITU World cup wins, 16 podiums and the list goes on. This year Luxford has had a 1st, three 2nds and a 4th in Olympic distance racing. She was 2nd at Escape from Alcatraz, 1st at Tri Columbia 5150 amongst the results.
For Luxford this year has been about getting herself back in to the shape we all know her for. "This year is about getting used to the non drafting style of racing & building a base again after 4 years of injuries that plagued my ITU career. Like everyone I'm really excited about racing at Hy-Vee but is just another race. It's an amazing race in regards to organisation and how well Hy-Vee look after you."
| | |
| --- | --- |
| Greg Bennett | AUS |
| James Seear | AUS |
| Paul Matthews | AUS |
| Joshua Amberger | AUS |
| Tim Reed | AUS |
| Michael Fox | AUS |
| Chris McCormack | AUS |
| Annabel Luxford | AUS |
| Lisa Marangon | AUS |
| Melissa Hauschildt | AUS |
| | |
| --- | --- |
| MEN | |
| ATHLETE | COUNTRY |
| Filip Ospaly | CZE |
| Tim O'Donnell | USA |
| Greg Bennett | AUS |
| Matt Reed | USA |
| Jordan Jones | USA |
| David Thompson | USA |
| Clark Ellice | NZL |
| James Seear | AUS |
| Paul Matthews | AUS |
| Joshua Amberger | AUS |
| Benjamin Collins | USA |
| Chris Foster | USA |
| Cameron Dye | USA |
| Stuart Hayes | GBR |
| Travis Johnston | ZAF |
| Mark Threlfall | GBR |
| Ruedi Wild | CHE |
| Tim Reed | AUS |
| Csaba Kuttor | HUN |
| Kaleb VanOrt | USA |
| Michael Fox | AUS |
| Kris Gemmell | NZL |
| Ivan Kalashnikov | RUS |
| Dylan McNeice | NZL |
| Damian Hill | USA |
| Chris McCormack | AUS |
| Hunter Kemper | USA |
| Tim Don | GBR |
| Alistair Brownlee | GBR |
| Javier Gomez | ESP |
| | |
| WOMEN | |
| ATHLETE | COUNTRY |
| Lisa Norden | SWE |
| Alicia Kaye | USA |
| Liz Blatchford | GBR |
| Kelly Williamson | USA |
| Sarah Haskins | USA |
| Margaret Shapiro | USA |
| Becky Lavelle | USA |
| Laura Bennett | USA |
| Daniela Ryf | CHE |
| Radka Vodickova | CZE |
| Angela Naeth | CAN |
| Jodie Stimpson | GBR |
| Jillian Petersen | USA |
| Leanda Cave | GBR |
| Annabel Luxford | AUS |
| Laurel Wassner | USA |
| Maria Czesnik | POL |
| Nicola Spirig | CHE |
| Lauren Brandon | USA |
| Lucie Zelenkova | CZE |
| Jenna Parker | USA |
| Lisa Marangon | AUS |
| Jennifer Tetrick | USA |
| Amanda Felder Derkacs | USA |
| Sarah Gray | USA |
| Melissa Hauschildt | AUS |
| Sarah Groff | USA |
| | |
| --- | --- |
| PLACE | M & F |
| 1 | $151,500 |
| 2 | $75,000 |
| 3 | $50,000 |
| 4 | $25,000 |
| 5 | $20,000 |
| 6 | $18,000 |
| 7 | $16,000 |
| 8 | $14,000 |
| 9 | $12,000 |
| 10 | $10,000 |
| 11 | $9,500 |
| 12 | $9,000 |
| 13 | $8,500 |
| 14 | $8,000 |
| 15 | $7,500 |
| 16 | $7,000 |
| 17 | $6,500 |
| 18 | $6,000 |
| 19 | $5,500 |
| 20 | $5,000 |
| 21 | $4,800 |
| 22 | $4,600 |
| 23 | $4,400 |
| 24 | $4,200 |
| 25 | $4,000 |
| 26 | $3,800 |
| 27 | $3,600 |
| 28 | $3,400 |
| 29 | $3,200 |
| 30 | $3,000 |
| Total | $503,000 |
| | |
| Lap | |
| Bonuses | |
| Men | $503,000 |
| Women | $503,000 |
| 5150 Lap Bonus (Men) | $51,500 |
| 5150 Lap Bonus (Women) | $51,500 |
| Total | $1,109,000 |