News & Racing
11 Australians will contest Hamburg round of the ITU World Triathlon Series this weekend
Olympians Emma Moffatt, Brendan Sexton and Emma Jackson will headline a team of 11 Australians who will converge on Hamburg this weekend for the next round of the ITU World Triathlon Series. Hamburg, so often a happy hunting ground for Australian triathletes and after the success of last year will o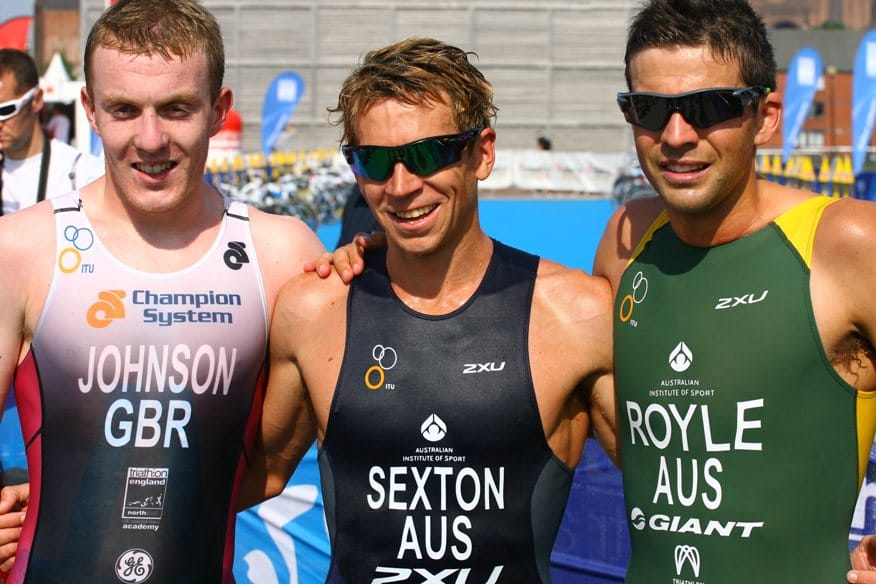 Olympians Emma Moffatt, Brendan Sexton and Emma Jackson will headline a team of 11 Australians who will converge on Hamburg this weekend for the next round of the ITU World Triathlon Series.
Hamburg, so often a happy hunting ground for Australian triathletes and after the success of last year will once again be fought out over the Sprint format "750m swim, 20km bike and 5km run "on Saturday with the 2013 Mixed Relay World Championship to be decided on Sunday.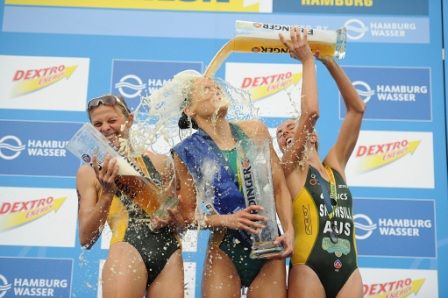 It will also be one of the final opportunities for athletes to catch the selectors eyes before they sit down to name the Elite and Under 23 teams for this year's ITU World Championship Grand Final in London in September.
A top eight finish in London will ensure automatic selection for the 2014 Commonwealth Games in Glasgow for the top placed Australian male and female.
Saturday's first race will be for the Elite women (set down for 11.50pm Saturday night AEST; LIVE on Fox Sports 3) with Australia to be represented by duel Olympian and 2008 bronze medallist Emma Moffatt (currently ranked sixth on the ITU rankings); Ashleigh Gentle (10th), Charlotte McShane (19th), London Olympian, Emma Jackson (27th) and Natalie Van Coevorden (eq 30th).
Australia's second highest ranked female Felicity Abram (8th) will miss Hamburg after suffering a stomach bug which caused her concerns in the last round in Kitzbuehel.
Moffatt said she is still settling into her new training regime under coach Darren Smith in France alongside the two top ranked women in the world, Madrid winner Anne Haug (GER) and Kitzbuehel winner Jodie Stimpson (GBR) but is hopeful a return to one of her happiest hunting grounds will be a good omen.
"I love racing in Hamburg and have had some good results there in the past, so I'd like to keep a good track record," said Moffatt, who won there in 2009 and in the famous Emma trifecta with Snowsill and Jackson in 2011.
"Training has been going well, it's been six weeks now training with Darren (Smith), so I'm still getting use to the change in program but I'm enjoying the challenges."
Former World Junior champion, Gentle, admitted the travel and racing in and around Kitzbuehel took it's toll and she was forced to take several days off to recover; but she says she is ready for Hamburg.
"I would love to have a solid swim so I can be in the mix from the start," said Gentle.
"The bike course in Hamburg is very much to my liking; it's fast and flat and with quite a few corners each lap.
"Playing catch up is not ideal though if I want the opportunity to try and run with the best. I know the pace is going to be super quick.
"Hamburg is where it all started for me as a junior, so its personally rather special coming back.
"I would love to move up in the rankings and I always want to race well. In saying that, London still remains the main focus."
Emerging star, McShane will come into Hamburg fresh from her victory in last weekend's British Sprint Championship win in Liverpool and she is determined to maintain her consistency.
"I wasn't completely satisfied with my swim in my last ITU race in Madrid. You can't afford to have an off day at WTS level and expect to be with the front girls so swimming consistency has been a big focus with coach Jamie Turner.
"Every girl ranked higher than me is racing this weekend. It will be a perfect indicator of my form as I lead into the final leg of the year."
Her training partner van Coevorden is also looking to be in touch after the swim.
"My aim is to have a solid swim too so I am up with the front girls from the start and to stay with the group on the bike and finish with a run I am happy with," said van Coevorden, who is only just full recovered from the rib injury suffered in a training accident.
"If I beat my start number (27) I have already done better than last year."
AUSSIE GUYS OUT TO SHAKE UP WORLD'S BEST
Australia's young men's team will see six up-and comers "Ryan Bailie (ranked 11th), Aaron Royle (14th), Cameron Good (19th), Dan Wilson (48th), Peter Kerr (68th) and London Olympian Sexton who is having his first ITU start after an interrupted season with injury take on an all-star field that will include the London Olympic podium finishers "British brothers Alistair and Jonathan Brownlee and Spain's Javier Gomez.
The men's race (set down for 2am on Sunday morning AEST and on LIVE on Fox Sports 3) will see Royle back for his second race since being released from hospital after his pneumonia.
He was second to Sexton in last weekend's British Sprint Championship which has given the training partners a huge confidence boost.
"No ITU athlete would argue that Hamburg is not one of the most sought after events on the circuit to be named champion of and this year's start list is evidence of that," said Sexton, who admitted just being able to put together a full race that reflects his recent training against the best is of great importance in his short ITU season.
"I've had a successful and progressive lead into this weekend but to be honest my aim for Hamburg is to continue this progression towards my season's major focuses.
"I'll be racing guys who've been racing at this level, unimpeded, for months and I will be happy to tick off my process targets and be in the mix across the finish."
And if things go according to plan then Cameron Good could well be a surprise packet.
The boy from Manly on Sydney's Northern Beaches is sitting just inside the top 20 and a change in mindset over the last five weeks under coach Darren Smith in Morzine, France has Good on the right track.
"I have had a relatively good lead up to the Hamburg race with five weeks of solid training. I have not concentrated on one area; I just looked to get a few miles in for the first three weeks then sharpen up with same speed coming into the race," said Good who may well be in the mix is he gets it right.
"It seems like a long time since I have raced but am relatively happy with where I am at leading into Hamburg."
Queensland's Dan Wilson will be out to make amends after Kitzbuehel, where he finished 28th in the tough mountain climb.
"I think I was a few percent off in Austria, so I have tweaked a few things in training which will hopefully lead to a good race this weekend," said Wilson.
"It will be a fast and hard race, there is a great field, so if I can get a top 15 result I will be happy with that in what is another important race for me.
"I've spent the whole year trying to build my form coming back from injury, so I'd like to take another step forward in my running progression for the year, and which will hopefully continue forward to London."
Victorian Peter Kerr, who has been with the VIS group in Banyoles, Spain since the ITU Edmonton World Cup said: "I am putting a bit of emphasis on this race ahead of London selection and ultimately the Commonwealth Games selection.
"My aims will be purely to put myself in position for the best outcome via hard, smart racing."