News & Racing
2014 Ironman 70.3 World Championships, Mont-Tremblant: Don't miss out
As the dust is settling on the hills of the desert near Hendersen, Nevada, Aussie age-group athletes are in the midst of preparing for the second domestic Ironman 70.3 of the season on the Sunshine Coast. As with all Ironman 70.3 events, qualification slots are available for Ironman 70.3 World Champ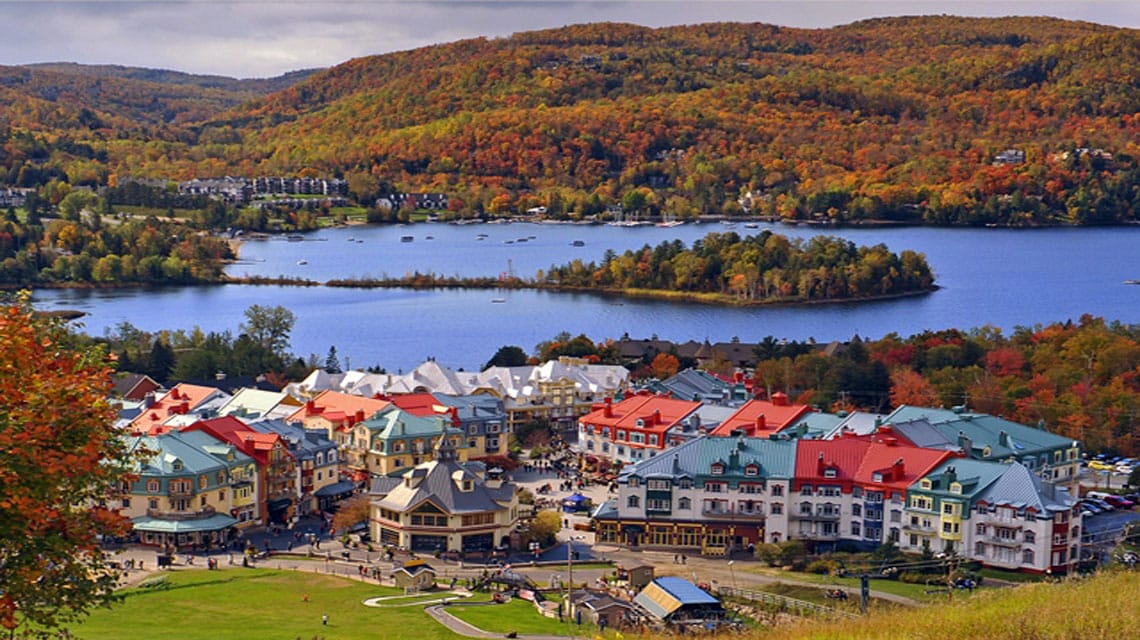 As the dust is settling on the hills of the desert near Hendersen, Nevada, Aussie age-group athletes are in the midst of preparing for the second domestic Ironman 70.3 of the season on the Sunshine Coast. As with all Ironman 70.3 events, qualification slots are available for Ironman 70.3 World Championships and, from Yeppoon 70.3 onwards, it's been tickets to the 2014 event which have been distributed.
Earlier this year, WTC announced, with great fanfare, that the 2014 World Championships will be held in Mont-Tremblant, Canada.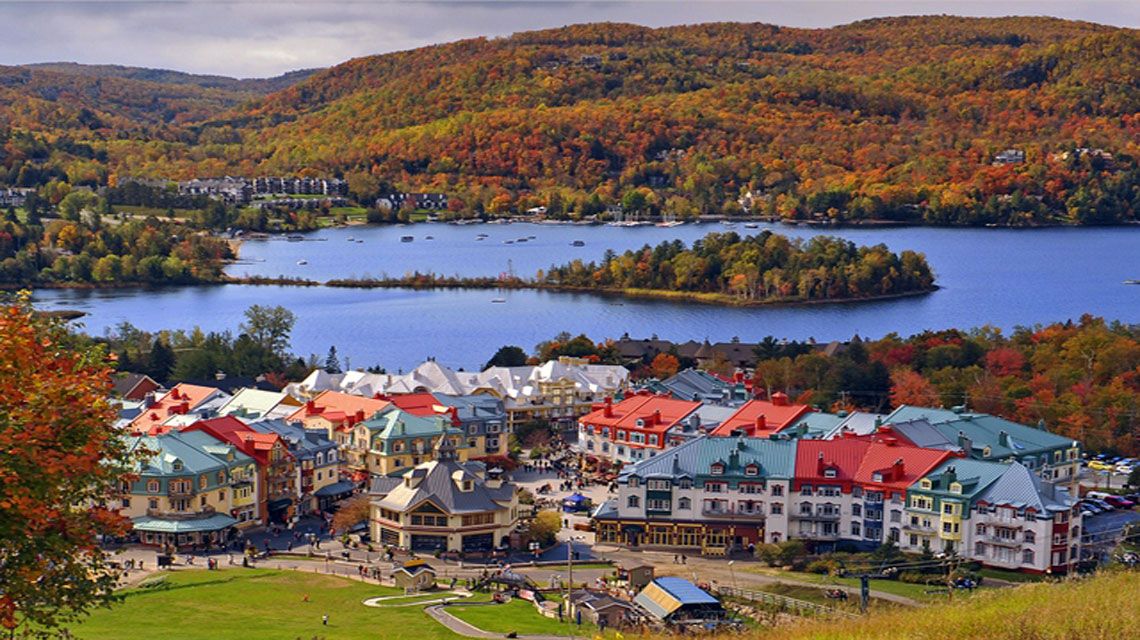 Despite the fact Mont Tremblant has only hosted a handful of WTC events (four, to be exact), we can report that it's no surprise that it was selected to host one of the biggest events on the triathlon calender. There are a number of reasons this will be a hugely successful event, and well worth the trip for those lucky enough to nab a slot.
Here's why:
1. The Community: Located around 90 minutes drive north of Montreal in the Laurentides (The Laurentien Mountains), Mont Tremblant was scouted many years back as a possible Ironman host. Why? It's a ski-town with abundant accomodation, services and attractions for guests, and close proximity to major cities and international airports (100 minutes from Ottawa, 90 from Montreal). With a quieter summer season, the community -lead by Mayor Pierre Pilon- got right behind Dominique Piché and his team to bring Ironman to town.
Piché had run a local triathlon (which will be stamped a 5150 next year) and had pushed WTC to bring an 70.3 and an Ironman to town – he got his way in 2012. The community stood up and helped get the town ready. They repaved the entire course – including the shoulders on the road to allow athletes to train on the course year-round – with the help of the Federal and Provincial governments. They've set up a permanent Ironman Kiosk on the beach which offers services to athletes such as kayak escorts around the swim course.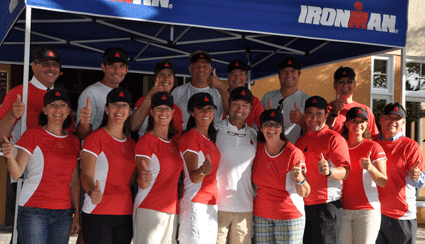 The community  wants to make Mont-Tremblant a world-class venue for training and racing. Judy Andrew Piel, an Australia-born resident of Ottawa, has raced in Vegas, Kona and in Mont Tremblant. She told us "It's a smaller venue than Vegas so the town actually knows you are there and WELCOMES the event. When we go to Tremblant to train people wave and smile as we ride by. The town put up permanent signs to mark the run and the bike course to encourage people to come and train! "
Accommodation is plentiful. The entire base of the ski hill, is covered in condos and hotels. Personally, when I competed there in 2012, I walked out the door of our condo and about 100m to body marking. You can stay a little further away than I did, up the hill where you'll be able to ride the gondola down to transition in the early hours of the morning. Still further away are numerous homes for rent, cottages, B&B's and folksy country hotels. As both Dev Paul, Judy Andrew Piel and other athletes will attest to, the prices are not inflated for the race weekend.
2. The Destination: Vegas has a lot of glitz and artificial.. well, artificial everything. You won't find much of that in Mont-Tremblant itself (though there are a couple of small casinos around, if you insist). What you'll find in the region are pristine lakes, amazing scenery and wonderful people.
Mont-Tremblant is on the doorstep of Montreal, one of the most exciting cities on the eastern seaboard of North America – host to Formula One, the 1976 Olympics, world class tennis and numerous festivals and events like the Montreal Comedy Festival JustLaughs.
Québec City, just a couple of hours drive away, just celebrated it's 400th birthday (2008)   A World Heritage site protected by UNESCO, it's one of the oldest cities in North America. Within it's stone walls you'll find numerous cafés, restaurants, shops and cultural spectacles. Definitely worth a visit.
Also a short drive away is Ottawa, the nation's capital and home to numerous museums and attractions. Toronto, New York, Boston, Philadelphia, Detroit, and any number of smaller cities are all within a day's drive – grab a rental car and picnic, head through Lake Placid and climb Whiteface, then on to New York: not a bad weekend if you ask me.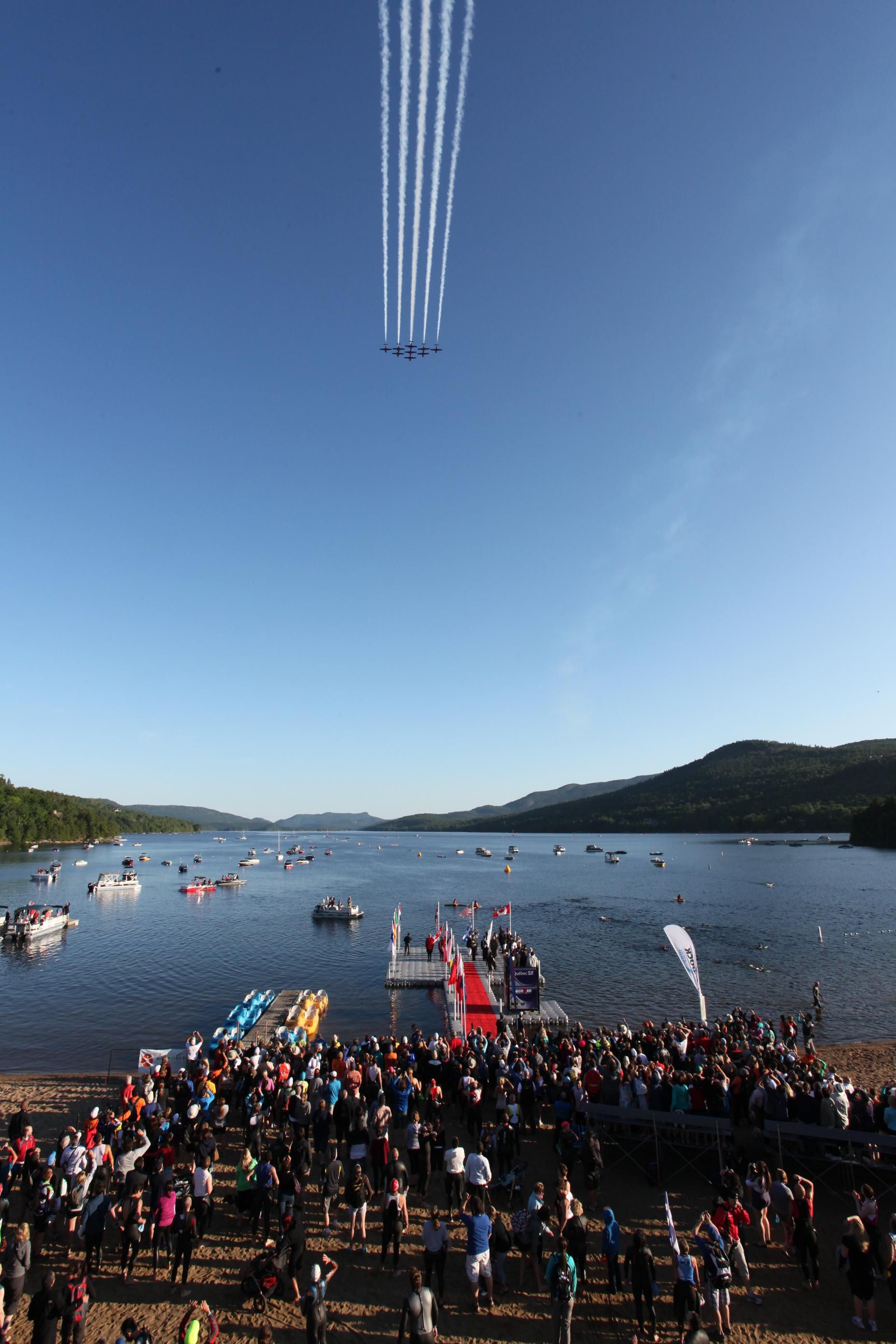 Whether you've got a family, travelling solo, or want to party after the race, you'll find what you're looking for. "The whole point of a World Championship is to go away from home and race with athletes from around the world.   It's not about sitting on your ass so the world comes to your door step', according to Dev Paul, another local Ottawa athlete who has worked and raced around the world, 'it is a great excuse to come and vacation in Canada and see another part of the world and meet people from all over….and seriously….vacation in Vegas vs vacation in Montreal?   It's a no brainer."
3. The Course:  Make no mistake, this is a championship course.
The swim will be in the pristine waters of Lac Tremblant – a far cry from the murky waters of Vegas. Should the race director go with the same swim course as the 70.3 and the Ironman, it'll be a easily-navigable rectangular course beginning at the Beach and Tennis Club, a few minutes walk from the transition area. Swimmers will swim left of the buoys, and make the first of two turns, about 1200m out, turning North-East for a few hundred metres and then turning 90 degrees once again, to head back to the swim exit. Barring a really brutal Indian Summer, it will be wetsuit-legal swim for age-groupers and Pros alike. Also, unlike Vegas, they'll welcome you to jump in ahead of the race to practice and warm up.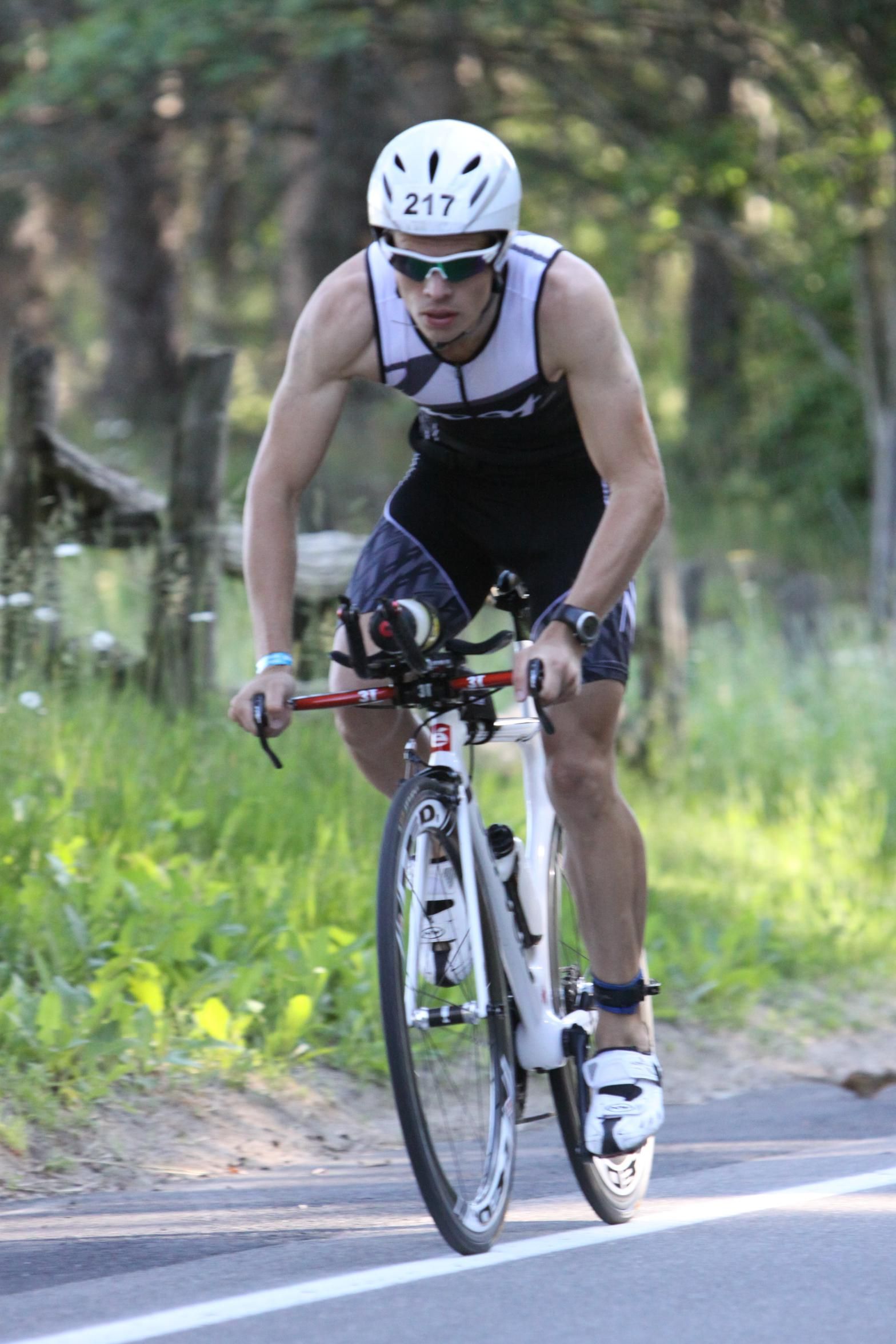 T1 involves a 500-odd metre carpeted run to the Transition Zone at the base of the village. Plenty of spectator spots here.
WTC hasn't yet confirmed whether or not the course will be  exactly like the current 70.3, but we understand that the bike course won't change too much. That means a 90km single loop course with about 1000m of climbing.  Athletes head out onto Montée-Ryan covering rolling hills alongside picturesque golf-courses and forest. Turning North onto the 117 Highway, athletes will enjoy some fast and flat riding – be wary of some cross winds here, though. Turning around and heading South, there will be a few small climbs to break things up a bit – the biggin' being La Conception (about 5% av. over 2km). After a brief run through nearby St. Jovite, athletes return on Montée Ryan back to the village to embark onto the last out-and-back towards Lac Supérieur – this is where the fun starts. Athletes will climb up some steep -but short- steps on a tough and technical 15km section before u-turning and descending down into T2. Despite the climbing, you'll definitely want your TT bike fore this course. Though unless you're a bike monster, a compact crank might be worth the investment.
Unlike the bike course, it's likely that WTC will modify the run course to allow for maximum crowds. We reckon that will mean a two or three-loop run between the cobblestone streets of the Pedestrian Village of the ski resort and the village proper, about   over some tough little rollers. Lined with spectators, it'll make it an interesting run and certainly favor those who've done their strength work.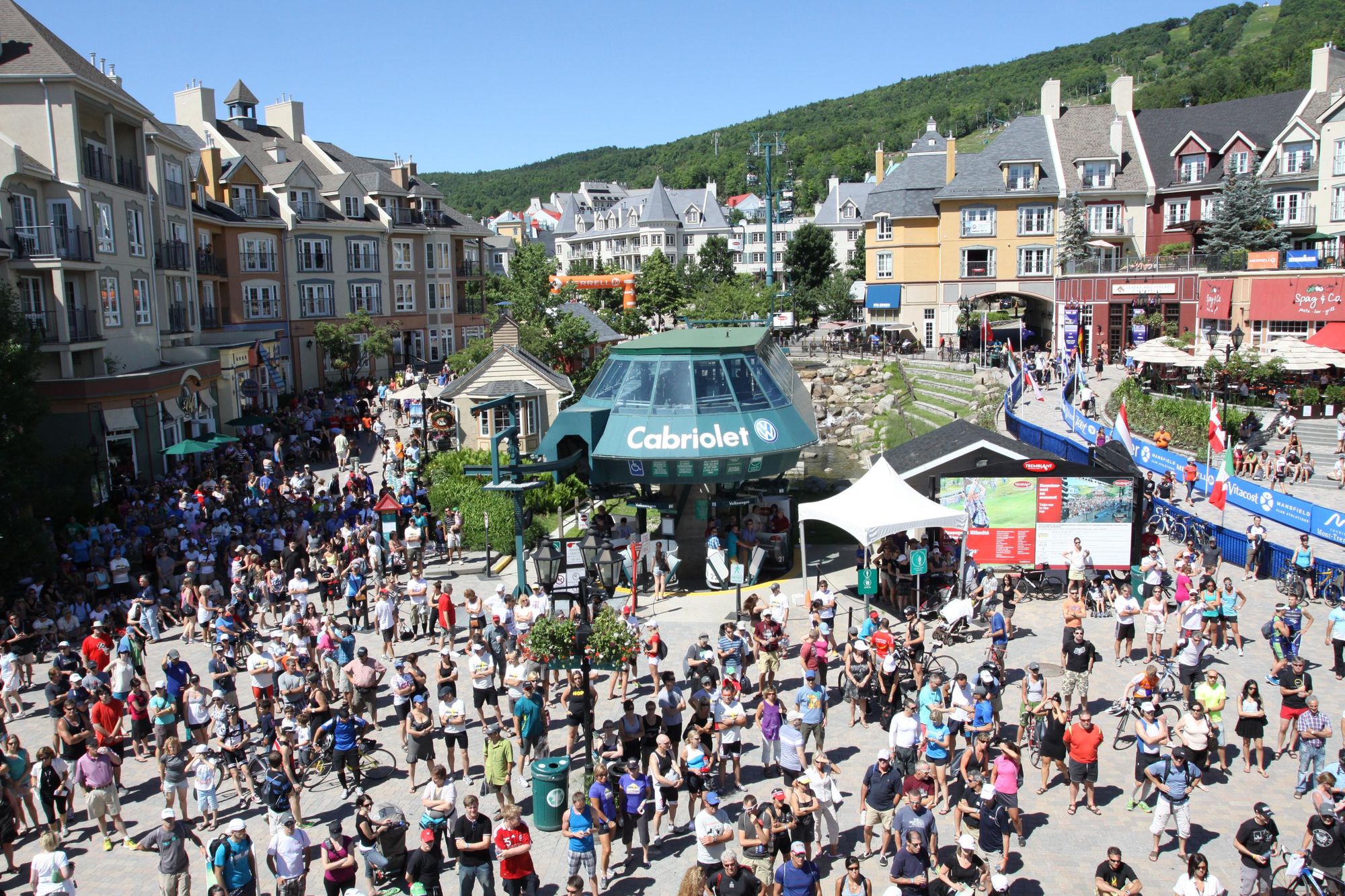 So, with a very warm and welcoming community, plenty of stuff to see and do, and a championship course, there's every reason to take that ticket.
By the way, for those age-groupers who are a little disappointed they'll about the move from Vegas, don't worry. Silverman 70.3 will return next year in October, so you could stick around, suffer in the desert, and still have your chance to chuck a few dollars on Black.