News & Racing
2015 Ironman 70.3 World Championship to be held in Zell am See-Kaprun in Salzburg, Austria
IRONMAN is excited to announce that Zell am See-Kaprun Salzburgerland, Austria has been selected to host the 2015 IRONMAN 70.3 World Championship triathlon. This marks the first time that the IRONMAN 70.3 World Championship race will be held in Europe. Zell am See-Kaprun is a small district in the s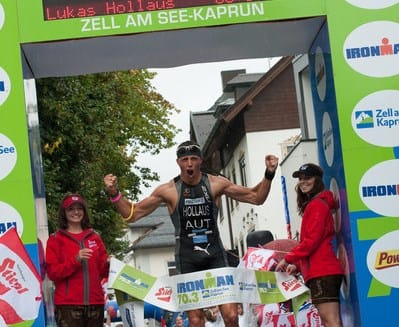 IRONMAN is excited to announce that Zell am See-Kaprun Salzburgerland, Austria has been selected to host the 2015 IRONMAN 70.3 World Championship triathlon. This marks the first time that the IRONMAN 70.3 World Championship race will be held in Europe.
Zell am See-Kaprun is a small district in the state of Salzburg. It is around 750m and has a normal population of 9,500 according to the Wikipedia page on the district. Click here to read about it.
A press conference will be held at 2:00 PM CET on Tuesday, April 8, 2014 at the M32 Auditorium to learn more about the selection of Zell am See-Kaprun "including detailed information on the course, exciting new events leading up to the race, tourism impact and more.
Attendees include:
Wilfried Haslauer, Governor of the State of Salzburg
Martina Berthold, Minister of Sports of the State of Salzburg
Leo Bauernberger, CEO Salzburger Land Tourism
Renate Ecker, Managing Director Zell am See-Kaprun Tourism
Andrew Messick, Chief Executive Officer of IRONMAN
Thomas Dieckhoff, Chief Executive Officer, IRONMAN Europe, Middle East and Africa
Nearly 120,000 athletes will participate in the global IRONMAN 70.3 Series during the 2014-2015 season, which consists of over 70 events in locations such as Australia, Brazil, Malaysia and South Africa. Each age-group winner at the 2014 Subaru IRONMAN 70.3 World Championship will automatically qualify for the 2015 race Championship in Zell am See-Kaprun.