Gear & Tech
2021 New Balance FuelCell RC Elite v2 Carbon Plate Running Shoe Review
The FuelCell RC Elite v2 Carbon is the latest carbon plated running shoe we have tested. It is early days in this new shoe. The first few sessions have been promising. You can feel the benefit of the carbon plate. Like most of the new carbon shoes there was a noticeable improvement in pace.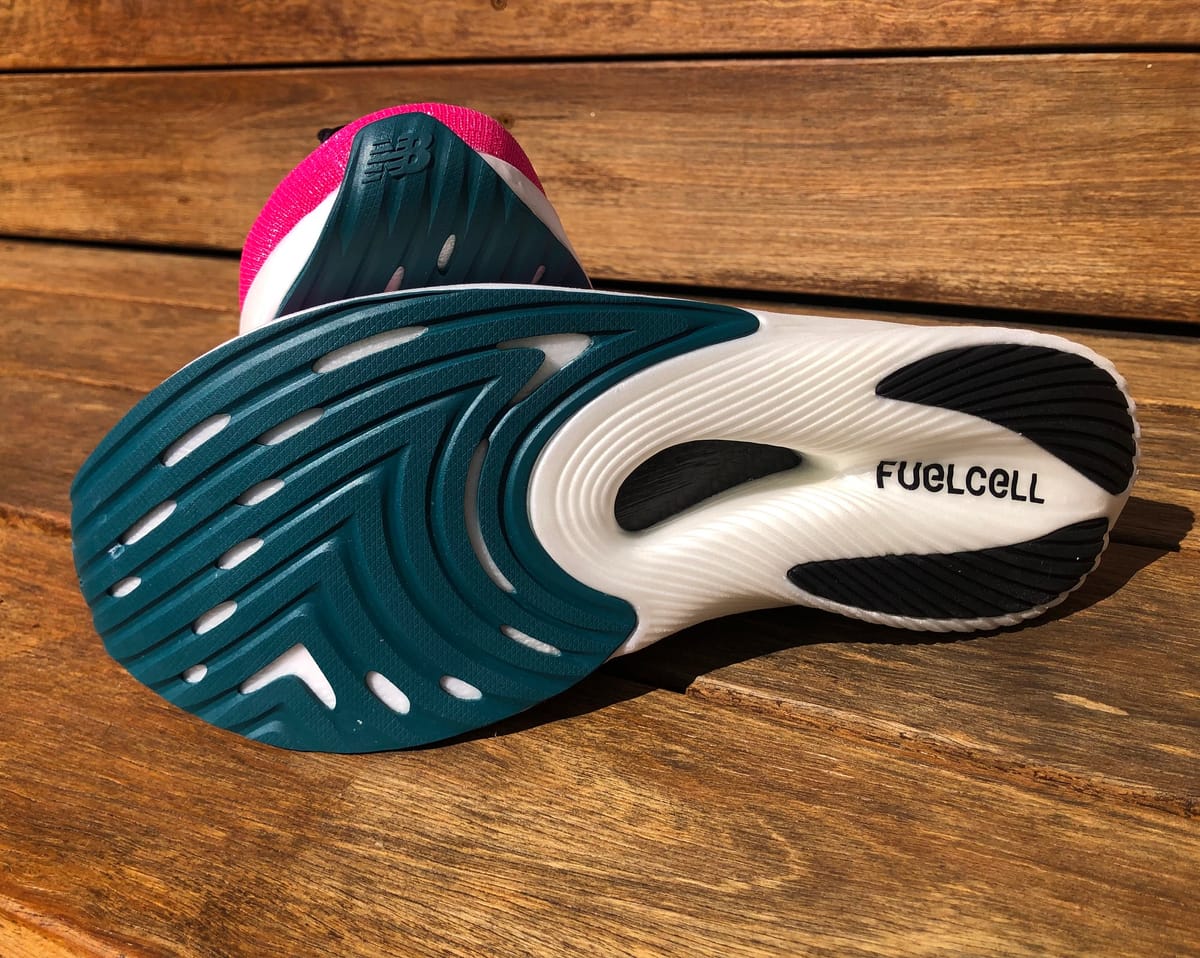 219 grams (7.7 oz)
8 mm drop
Breathable knit upper
Flying NB forefoot logo for a bold race-day look
FuelCell foam delivers a propulsive feel to help drive you forward
Full-length carbon fiber plate
Lace-up closure for a secure fit
Lightweight rubber outsole for traction and durability
Midfoot cutout for reduced weight and plate visibility
Traditional collar construction for a reliable, lightweight fit
The RC Elite v2 is now 39mm in the heel, 31mm in the forefoot compared to 32mm/22mm in the first version so the drop has decreased
Initial Thoughts: Lightweight, very comfortable and a shoe for the runner who wants speed.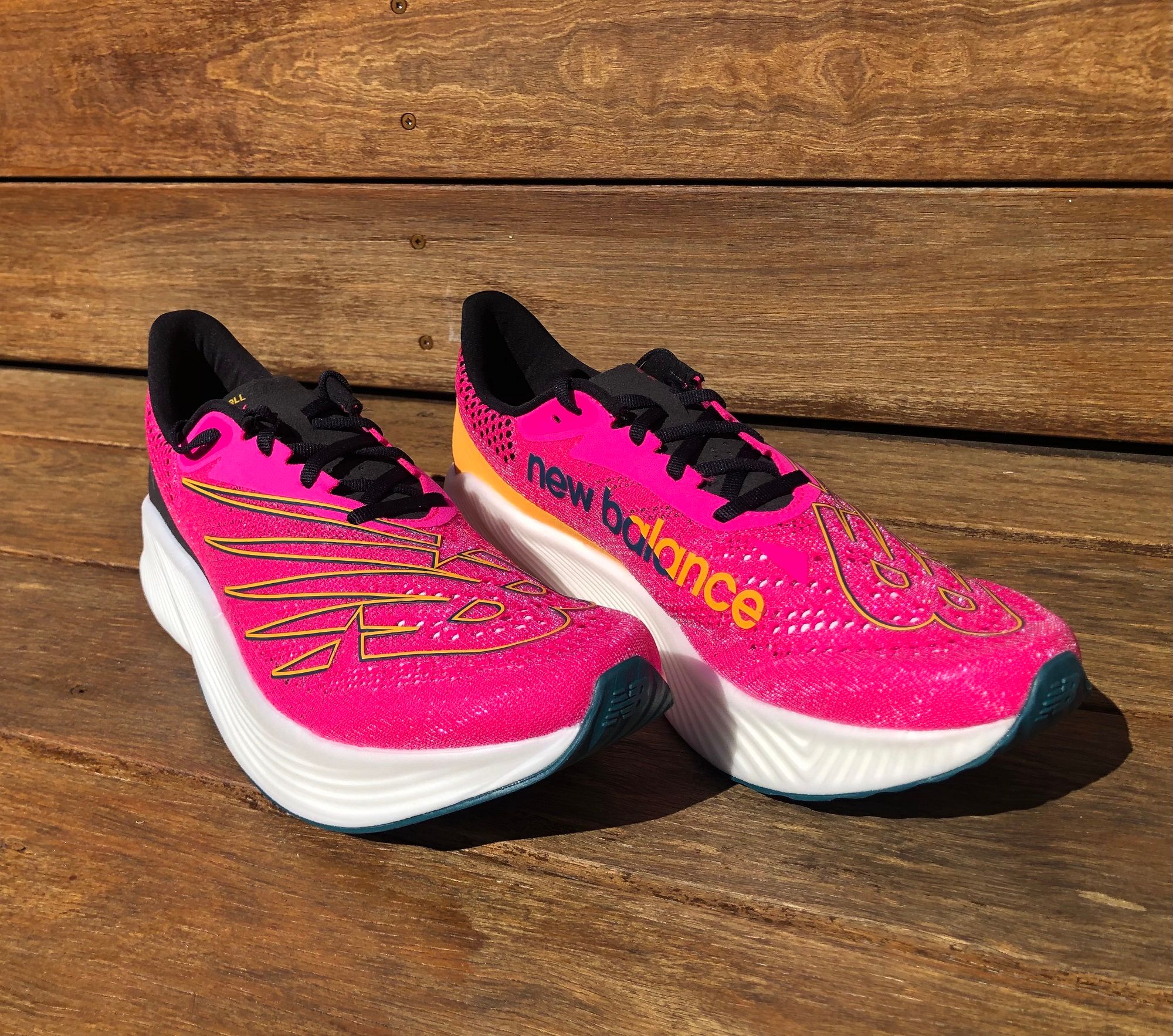 Like the New Balance FuelCell Rebel v2, I reviewed in May this year the first feels are very good. A soft and cushioned foam albeit a slightly unstable heel. But this shoe is not for your heel striking plodder. The foam is one of the squishiest we have come across in a running shoe. In the RC Elite v2 this is not a bad thing.
I love the breathable knit upper. The lace opening of the shoe finishes slightly higher up the foot than I was comfortable with and it is higher than other running shoes I have worn. After a number of runs this becomes unnoticeable.
They look good, even in a men's pink. I am loving running in the new FuelCell RC Elite v2 Carbons.
The Shoe
The FuelCell RC Elite v2 Carbon is the most recent carbon plated running shoe I have had the opportunity to run in. It is early days in this new shoe, but the first few interval sessions have been promising. This shoe has a lot of spring as you would expect from a carbon plated shoe. A week between similar sessions without and with the FuelCell and there was a noticeable improvement in pace. Was it the shoe? Was it the days before? Who knows, but the intervals were faster. And I'll take that any day.


The 'bounce' that you get from the RC Elite v2 is quite something. If you have never run in carbon plated shoes yet, you are missing out.
Like a lot of running shoe brands New Balance have gone for a higher stack in a number of their models. I used to run in more minimal 'race' shoes but over time have drifted towards the more cushioned shoes. There is no obvious loss of pace and the comfort levels have improved a lot. The higher stacked, more cushioned shoes are a godsend for most runners. In particular, social runners who lack technique and should be enjoying their fitness activities will benefit from this.
The New Balance RC Elite v2 is a mid to long distance race shoe for runners who have a mid to forefoot technique. And if this is you, you will have a lot of fun in this shoe.
The size is good. I am US10.5 and this shoe was spot on. Good width in the forefoot and the heel counter didn't cause any discomfort. As mentioned earlier the upper lace opening finishes higher up the foot than normal. This was the only issue I had with a tighter fit across the top of the shoe than I would have liked. This along with the unstable heel are the only possible issues.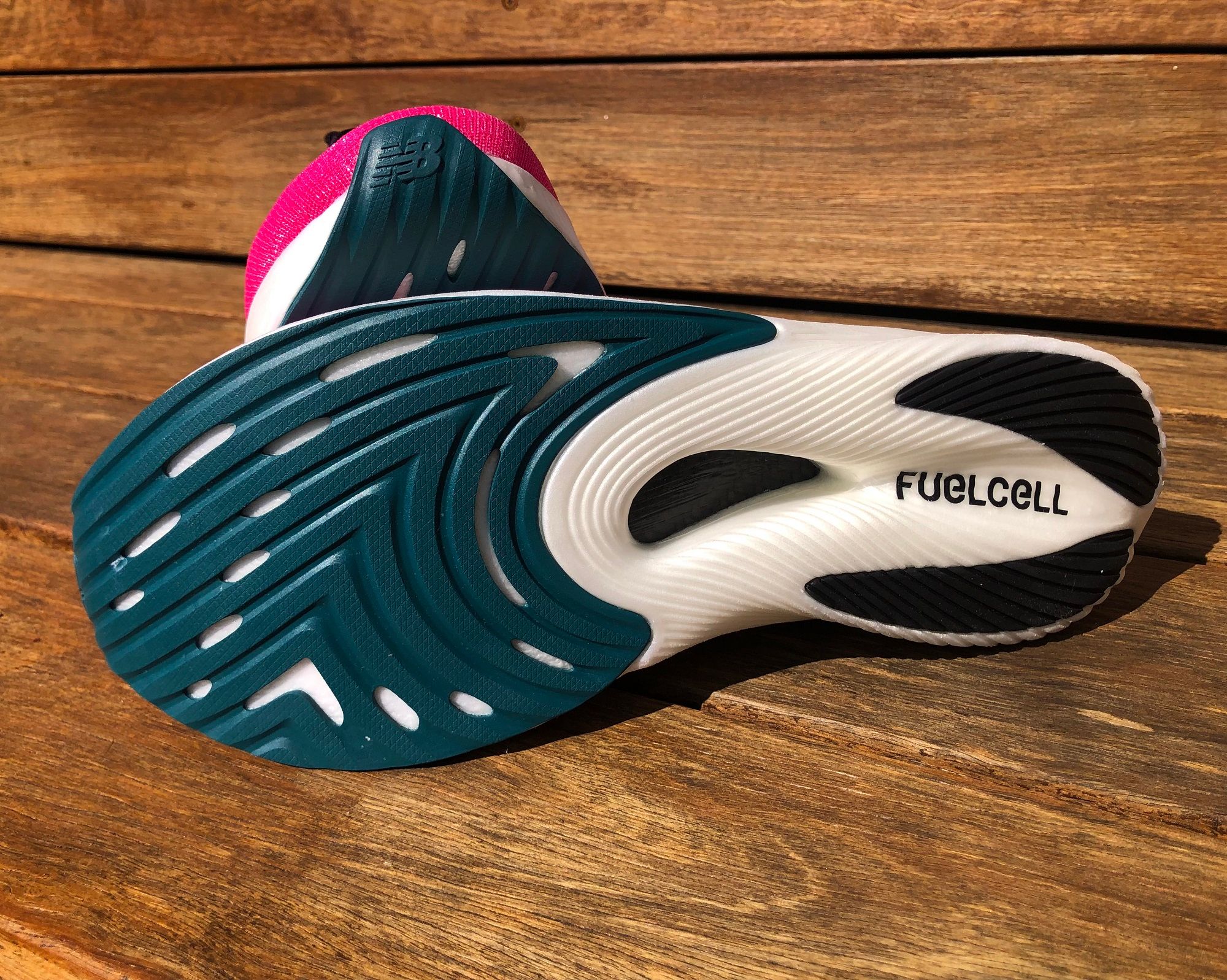 When jogging slowly in these shoes they are unstable but as soon as you get your pace up they feel like racing shoes. When you are going slow, they are sluggish and 'wobbly'. They are not the ideal shoe for hill repeats unless you can forefoot strike while running downhill. The impact on your heel when descending is quite uncomfortable.
When you heel strike you will not feel the carbon plate due to the softness underfoot. Once again it is only when you start firing from the midfoot and forwards that you get the feeling you are being propelled by the carbon plate.
If you are a competitive runner whether it is chasing podiums or chasing your own PBs you should be buying carbon plate shoes. And the New Balance FuelCell is a good offering.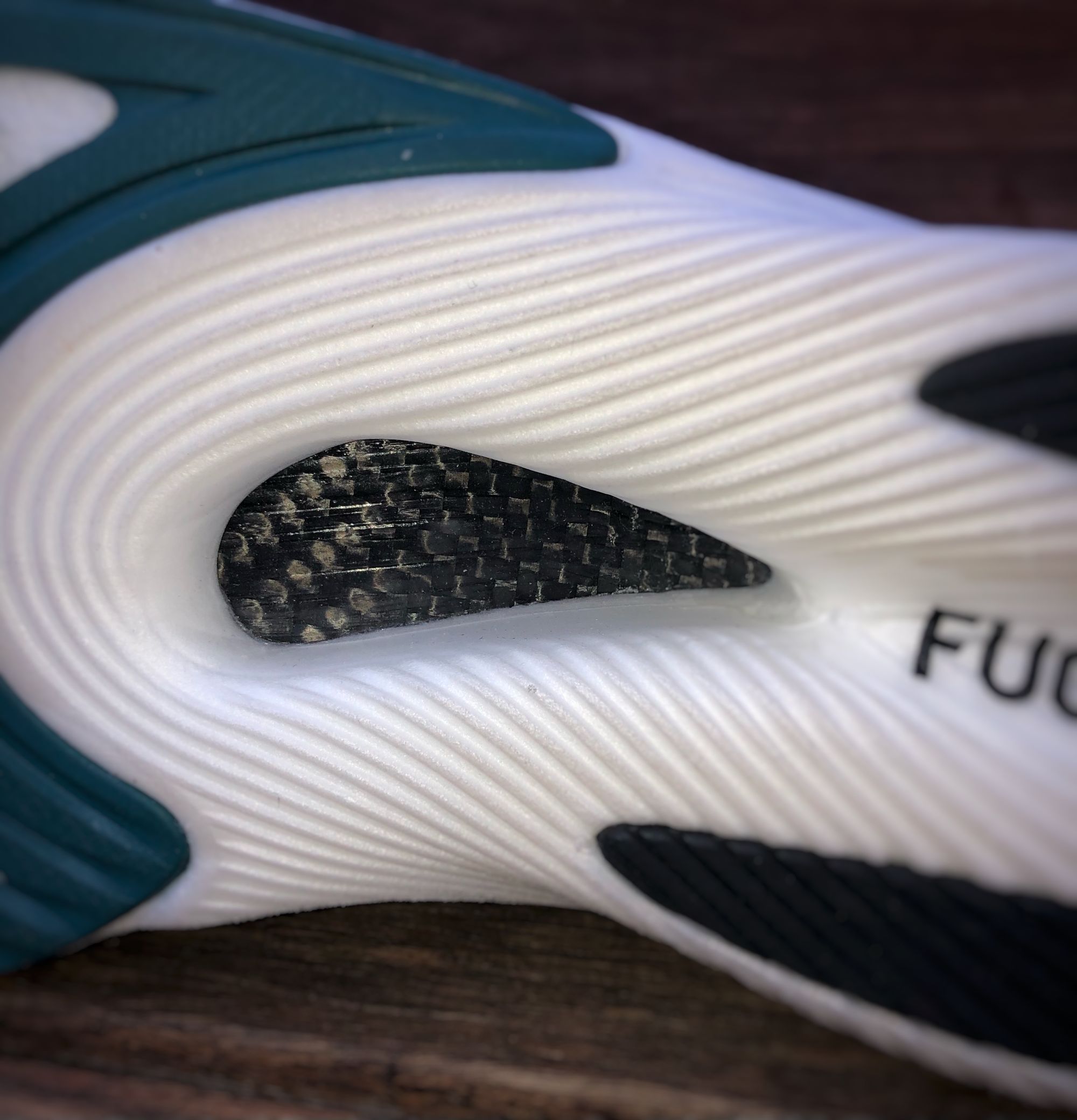 Every shoe brand now has carbon-plated shoes. Finding the one that is right for you could be an expensive exercise. Most are getting the design sorted and you really can't go wrong these days. Some models have a limited life. You are not going to get much more than 100-150kms out of many of them. The New Balance RC Elites feel like they could be a 200-250km shoe at this stage of my running in them.