News & Racing
A Historic Day for Women in Ironman
In a historic event, Kona witnesses remarkable feats, record-breaking performances, and inspirational stories at the women-exclusive Ironman World Championship.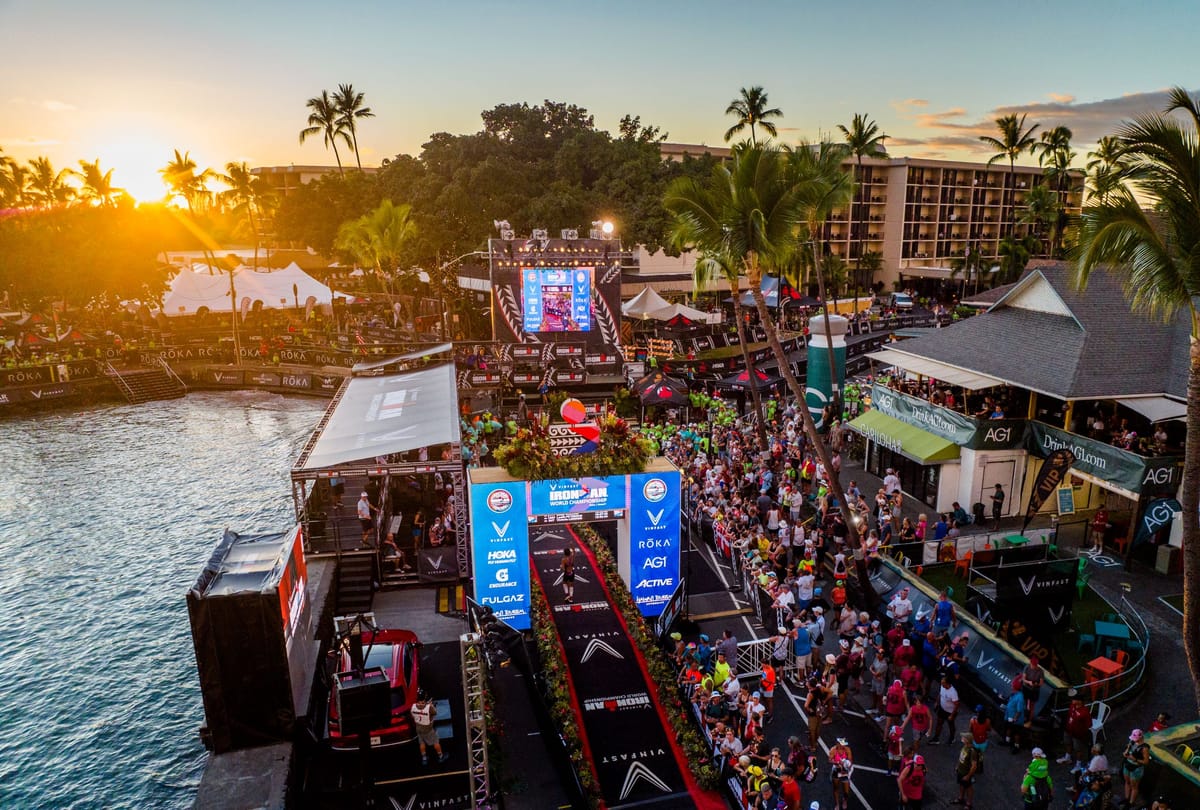 For the first time in over four decades of Ironman history, the pristine beaches of Kailua-Kona welcomed a standalone women's Ironman World Championship. This wasn't just another race; it was a day for the history books.
A Day of Records
Every one of the 2,097 women who braved the waters completed the swim within the cut-off, a testament to the resilience and tenacity of the participants. The day also witnessed an astonishing 97.23% finisher rate, the highest ever recorded in an Ironman World Championship.
Lucy Charles-Barclay: A Name Etched in Gold
Leading from start to finish, Lucy Charles-Barclay from Great Britain set a new women's course best IRONMAN World Championship time, finishing in 8:24:31. This was a moment of personal redemption for Charles-Barclay, who had previously come runner-up in four championships. Further embellishing her win, Charles-Barclay joined Lori Bowden in the elite club of athletes who've won both an IRONMAN World Championship and an IRONMAN World Championship Age-Group title.
New Benchmarks on the Run Course
Germany's Anne Haug shattered the run course record, covering 26.2 miles in just 2:48:23. This performance eclipsed the previous record set by Mirinda Carfrae in 2014 by over two minutes. The day saw 16 professional women finishing under the nine-hour mark, setting yet another record for the Ironman World Championship.
Emerging Stars and Inspiring Tales
Ironman rookie, Taylor Knibb from the USA, made a remarkable debut by finishing fourth, clocking in at 8:35:56. This was her first ever full-distance Ironman triathlon and her inaugural marathon.
Breaking barriers, Adrienne Bunn, Lisa Cloutier, and Marlyne Stutzman became the first-known female athletes with autism to conquer the Ironman World Championship. Furthermore, Bunn, at her young age, was the youngest finisher of the championship, while the oldest finisher accolade went to 71-year-old Diane Tracy, who completed her race in 16:52:54.
Australia's ultra trail runner, Lucy Bartholomew, showcased her incredible stamina by not only finishing 10th overall at the UTMB World Series Finals in Mont-Blanc but also completing the Ironman World Championship just six weeks later.
Age Group Champions:
F18-24: Ava Warfel (USA) - 9:47:27
F25-29: Maëlle Deruaz (FRA) - 9:14:12
F30-34: Barbora Besperát (CZE) - 9:19:52
F35-39: Vanessa Murray (NZL) - 9:34:27
F40-44: Jana Richtrova (CZE) - 9:38:51
F45-49: Jessica Jones Lasley (USA) - 9:57:28
F50-54: Sandra Daenzer (CHE) - 10:19:29
F55-59: Michelle Enslin (ZAF) - 10:40:06
F60-64: Donna Kay-Ness (USA) - 10:57:10
F65-69: Judy Daggett (USA) - 12:22:53
F70-74: Missy Lestrange (USA) - 14:08:00
In every sense, the Ironman World Championship 2023 was a monumental celebration of women's strength, perseverance, and endurance. The race not only set new benchmarks but also inspired countless others with its incredible stories of determination and achievement.