News & Racing
Alistair Brownlee (GBR) reclaims title at 2016 Vattenfall World Triathlon Stockholm
Executing yet another phenomenal run, Great Britain's Alistair Brownlee recaptured the title at the 2016 Vattenfall World Triathlon in Stockholm. First taking the crown in 2013, his winning performance meant that the Stockholm gold would return back to the Brownlee name as it has now been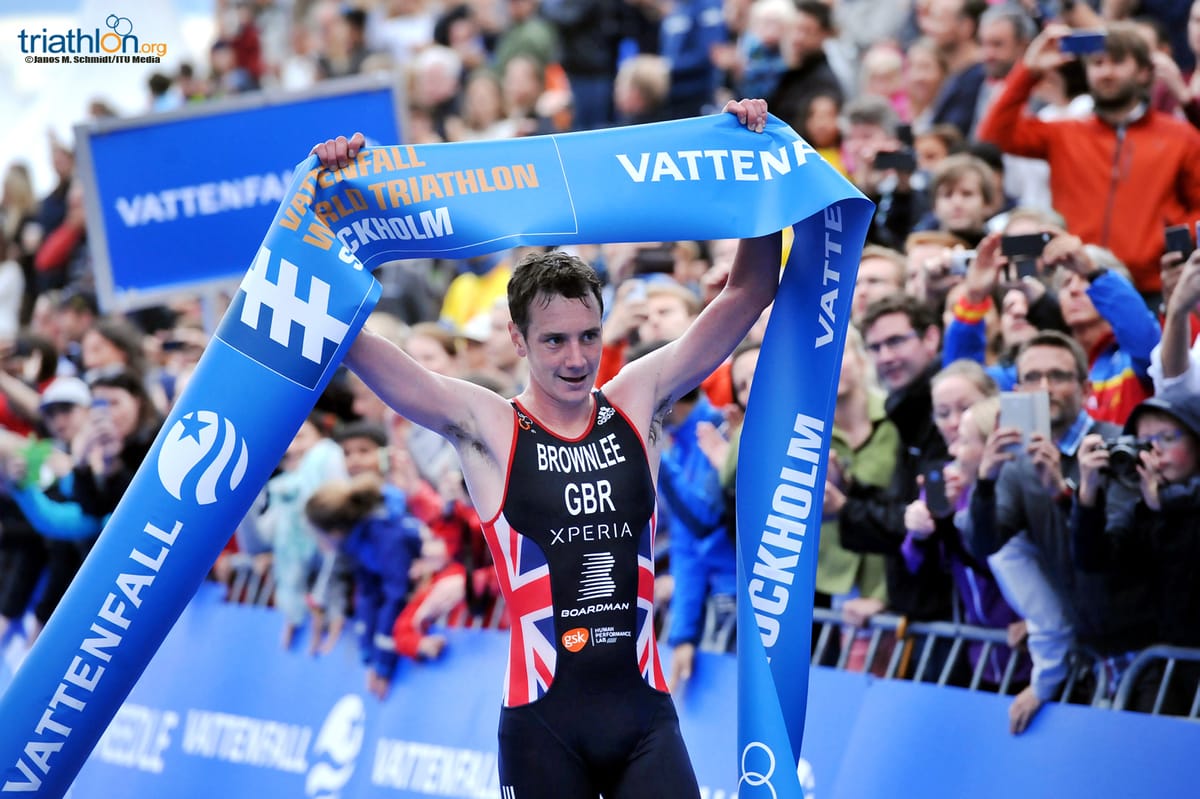 Executing yet another phenomenal run, Great Britain's Alistair Brownlee recaptured the title at the 2016 Vattenfall World Triathlon in Stockholm. First taking the crown in 2013, his winning performance meant that the Stockholm gold would return back to the Brownlee name as it has now been claimed by Alistair or his younger brother Jonathan Brownlee no less than four times out of the five years the comp has run.
Sticking with Alistair right until the final metres, Jonny finished the day with silver, with the Brownlees now having stepped up to 1-2 on the WTS podium six times. In addition, they have now shared the WTS podium a total of 11 times. Coming up fast behind the brothers France's Pierre Le Corre ran his way to bronze.
Richard Varga's lead out of the water was only momentarily as a group of 12 men formed together to start out the 9-lap cycle. The pack included both Brownlees, Fernando Alarza (ESP), Henri Schoeman (RSA), Dan Wilson (AUS), Jorgen Gunderson (NOR), Jonas Schomburg (TUR), Andreas Salvisburg (SUI), Aurelien Raphael (FRA) Le Corre, Varga, and Shaw.
Just off the pace was trio Andreas Schilling (DEN), Kristian Blummenfelt (NOR) and Gordon Benson (GBR), who worked vigorously to catch the leaders – a task  they accomplished midway.
With no breaks on the bike, Alistair and Jonathan seized the opportunity to catapult to the front two spots early on during the four-lap run. Running side by side, it was clear that both brothers would once again be on the WTS podium together, although it didn't matter who would get the gold and who would snap up the silver.
Behind them, Schoeman, Blummenfelt and Schomburg were running as a trio, gunning for the final podium spot. However, a negative split performance meant Le Corre came blasting past the group into the bronze medal position.
With one kilometre to go, it still was uncertain which of the Brownlee brothers would take the gold. However, in a final last-ditch effort, older brother Alistair jutted ahead of Jonny to hit the finish chute first. He captured his second consecutive WTS victory of the season as well as his second WTS Stockholm title after first winning it back in 2013.
2016 Vattenfall World Triathlon Stockholm
1.5k swim, 40km bike, 10km run