Australia Day Aquathon and Splash and Dash Festival – January & February 2013
Wollongong continues to grow as 'hot spot' for swimming, running, cycling and multisport events with summer 2013 shaping up to be the biggest and best yet. Already the base for many elite triathletes the region attracts all ages and abilities given its wide appeal, and perfect landscape. Two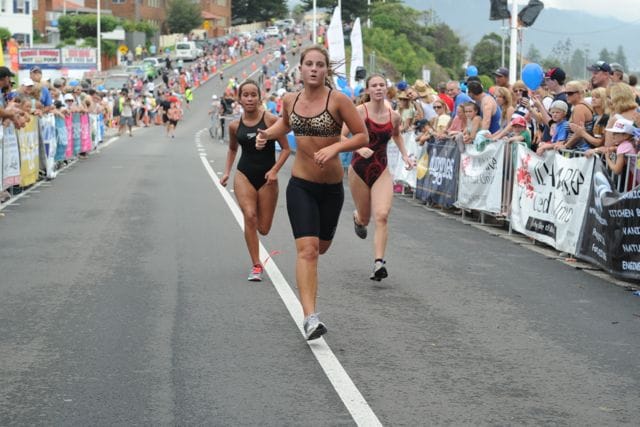 Wollongong continues to grow as 'hot spot' for swimming, running, cycling and multisport events with summer 2013 shaping up to be the biggest and best yet. Already the base for many elite triathletes the region attracts all ages and abilities given its wide appeal, and perfect landscape.
Two key local run events will again take centre stage with a fantastic opportunity to swim, run, and 'aquathon'.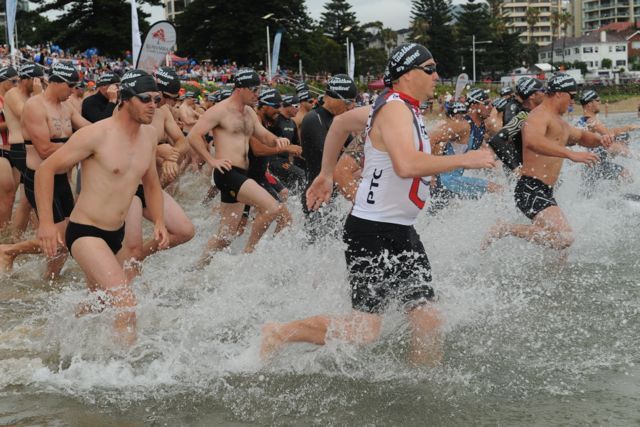 Smile Team Australia Day Aquathon come and take on Australia's largest swim and run.
The signature swim and run in Australia turns 14 in 2013 and a super day is planned. Join in the fun, and see why it is one of newly crowned World U23 Triathlon Champion Aaron Royal's local favourite.
Three events, kids, to adult all ages "go solo or tag team. A massive day is planned, over 90 event category prizes, huge $8,000 prize and give away, a massive crowd, fun and festivities continue all day, and in support of Anglicare. NEW for 2013 "walk for ANGLICARE "3km charity walk added to schedule…
Kids 7-12 years Aquafun (200m swim / 2km run) "all individuals receive finisher medals and special give aways;
Short Aqua (400m swim / 3km run) the perfect all ages beginners and fitness fun or the;
Long Aqua (900m swim / 7km run) "spectacular marquee 14 years and over, ind and tag team.
In 2012, over 1600 competitors took part ranging from seven years of age through to 84 with hundreds of more spectators lining the foreshore.
The courses encompass a swim leg in the iconic Wollongong Harbour and a run leg along the newly reopened coastal track 'The Blue Mile' which includes a detour via the heritage listed and redeveloped Bathers Pavilion.