News & Racing
Australian Para-Triathletes Gear Up for High-Stakes Montreal Challenge
Australia's elite para-triathletes are set to battle for Paralympic Qualifying Rankings points at the upcoming World Triathlon Para Series event in Montreal.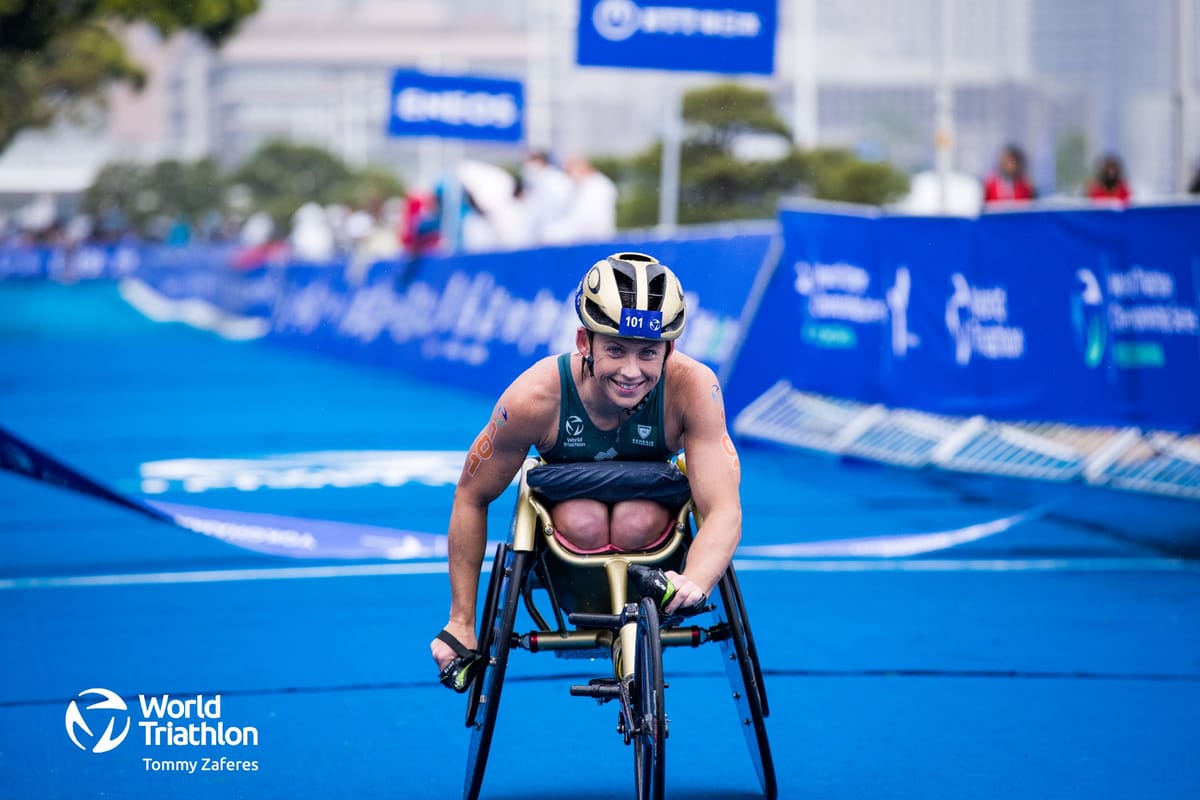 Why it matters: Australia's top para-triathletes are set to make a significant mark in the upcoming World Triathlon Para Series event in Montreal, aiming to earn their first Paralympic Qualifying Rankings points.
Setting the pace: The weekend's event will take place on Montreal's renowned Gilles Villeneuve Formula One track. Following this, the athletes will head to the Swansea WTPS round, all in preparation for the Paris Test Event and World Championships. This comes after achieving commendable results in Yokohama.
What they're saying:
"It has been very warm here this week and athletes will need to race smart to the conditions and prepare well," said Kyle Burns, Paralympic Performance Manager for Triathlon Australia.
"The group is looking to build the foundations knowing that there are even bigger goals ahead, but they all look forward to the challenge that this race will present," Burns added.
"Once she got home, we took the normal easier week, but Lauren wanted to get straight back into routine, especially focusing on her swimming as she missed swim time due to the extra travel," said Lauren Parker's coach, Dan Atkins.
"Whether that be with her equipment, her session planning or her travel plans which are all set out to maximise her performance. So, everything we plan and we do this together, is well thought out and always about both cycling and triathlon," Atkins stated.
By the numbers:
11 Australian athletes are participating in the Montreal race.
Lauren Parker is chasing her 11th consecutive victory in Montreal.
Australia will compete against the world's best in the Paris Test Event (August 22-26) and World Championships in Spain (September 22-24).
Between the transition: The Australian team, filled with a diverse range of athletes, will compete in Montreal and the upcoming WTPS Swansea. This includes seasoned para-triathletes like Lauren Parker, David Bryant, and Nic Beveridge, as well as newcomers like Grace Brimelow.
Through time: Lauren Parker, a three-time world champion, is leading the Australian team with her impressive form and consistent performance. Her main rival will be American Kendall Gretsch, who was the last woman to beat her at the 2020 Tokyo Paralympics.
The bottom line: This weekend's World Triathlon Para Series event in Montreal could be a game-changer for Australia's top para-triathletes. The performance here could serve as a turning point in their road to the Paralympics, setting the stage for the upcoming major international events.