News & Racing
World Champions Blummenfelt and Bergere Join 2023 Super League Triathlon Line-Up
Olympic and Ironman champions Kristian Blummenfelt and Léo Bergere boost the Super League Triathlon's 2023 star-studded roster.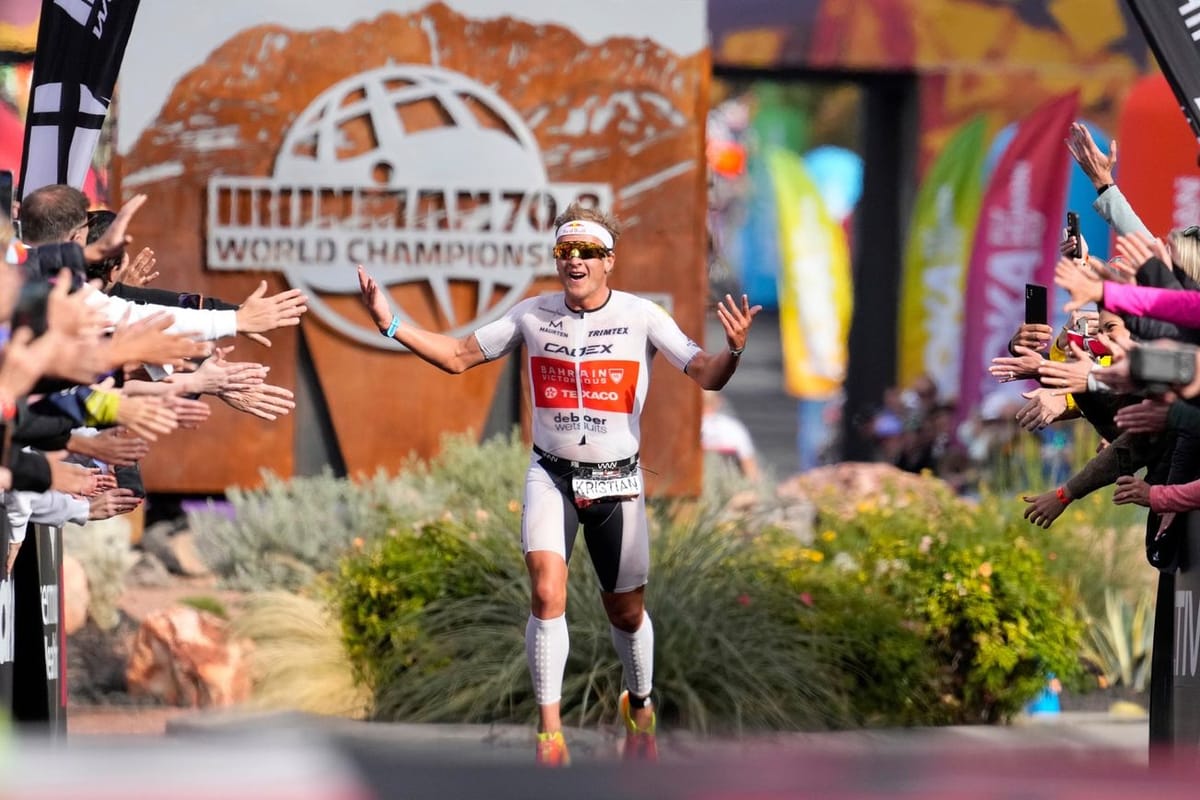 Why it matters: Olympic and World champions Kristian Blummenfelt and Léo Bergere have confirmed their participation in the Super League Triathlon (SLT) 2023 Championship Series.
Setting the pace: Super League Triathlon, a brainchild of Michael D'hulst, Leonid Boguslavsky, and Chris McCormack, has been drawing world-class athletes since its inception in 2017. The championship this year will be its fifth series.
What they're saying:
"It's an honor to have the world's top triathletes like Blummenfelt and Bergere in our competition," said Michael D'hulst.
"I'm excited to compete alongside some of the world's best triathletes," said Kristian Blummenfelt.
By the numbers:
Super League will host its fifth Championship Series this year.
The championship will consist of four races in different cities.
Since 2017, Super League has hosted 26 Championship Series and Arena Games Triathlon events.
Between transition: The series will feature races in cities like London, Toulouse, Malibu, and NEOM. As usual, athletes will be part of teams, with a revamped structure set to be announced shortly.
Through Time: Blummenfelt and Bergere have had a remarkable history in triathlon, with Blummenfelt owning an Ironman, Ironman 70.3 World Championship, and Tokyo Olympic gold titles, while Bergere is the reigning French WTCS champion. They will compete against top athletes like Hayden Wilde, Alex Yee, Jonny Brownlee, Matt Hauser, Vasco Vilaça, Kenji Nener, Adrien Briffod, Jess Fullagar, and Alice Betto.
The bottom line: The 2023 Super League Triathlon promises a fierce competition with a line-up featuring world and Olympic champions. With athletes from all over the world, the Series stands to raise the profile of the sport and provide a thrilling spectacle for fans.