News & Racing
Caleb Noble and Amelia Watkinson triumph at Challenge Taiwan, Asia's largest long-distance triathlon
Caleb Noble and Amelia Watkinson emerged victorious at Challenge Taiwan, Asia's largest triathlon.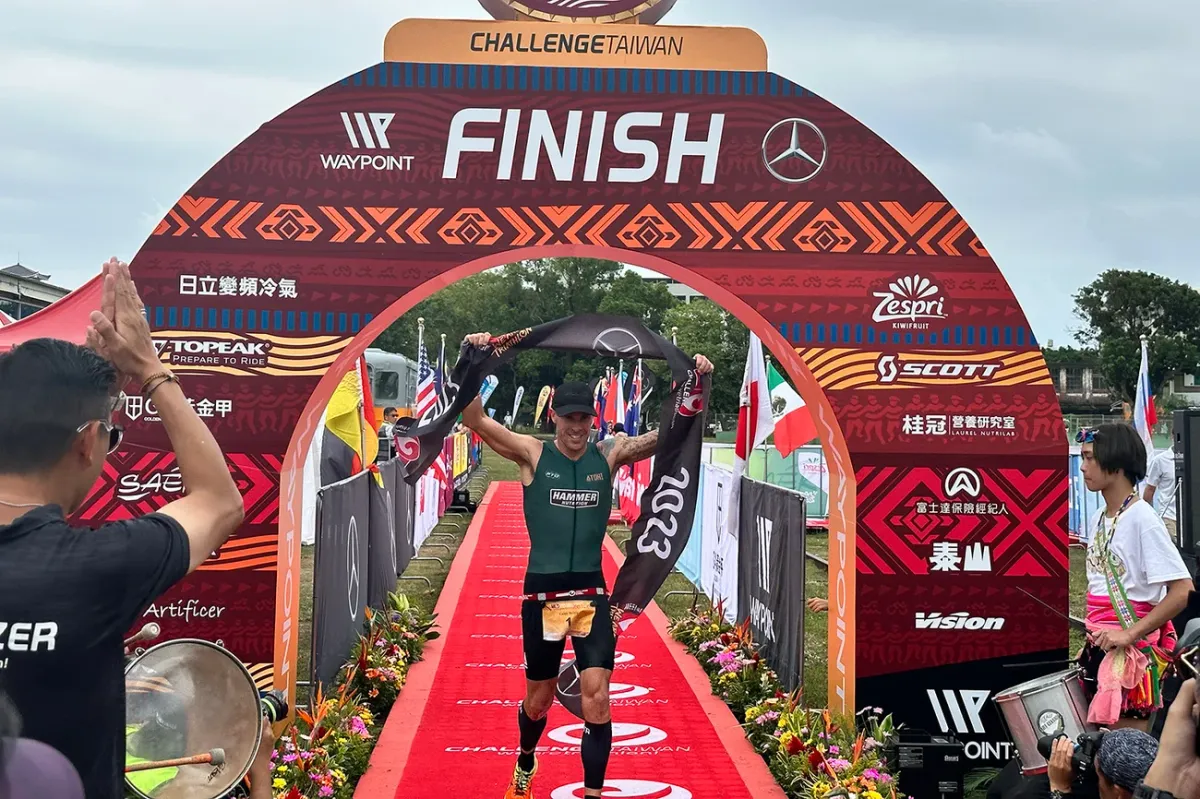 What's new: Caleb Noble and Amelia Watkinson won the men's and women's races at Challenge Taiwan, with Noble narrowly missing the course record.
Why it matters: This event marks the return of pro racing to Challenge Taiwan and showcases the strength and resilience of the athletes in the face of tough conditions.
Setting the pace:
Over 8,000 athletes participated in the event
Both Noble and Watkinson led their respective races from the start
What they're saying:
Noble: "Taiwan's awesome, everyone is so welcoming, especially the triathlon community here."
Watkinson: "I love racing in Asia, it's a great race, really well organized and I had a lot of fun."
By the numbers:
Prize purse: €19,000
Noble's finish time: 3:45:17
Watkinson's finish time: 4:03:40
Between transition:
Temperatures and humidity rose throughout the race
Noble dropped his chain near the end of the bike segment, but managed to recover
Through Time:
Noble's win was just 15 seconds shy of Jan Frodeno's 2018 course record
Today's wins put Noble and Watkinson in second and third place, respectively, in the Challenge Family World Bonus rankings
The bottom line: Challenge Taiwan's 2023 edition highlighted the thriving triathlon community in Asia.