Caroline Steffen heads to Metaman Triathlon in Bintan
Caroline Steffen (best known as Xena) has had an extremely successful triathlon career, winning numerous titles in various distances all across the globe. Despite this, one title continues to elude her. As luck would have it, this very title is the one that would mean the most to her, and for that m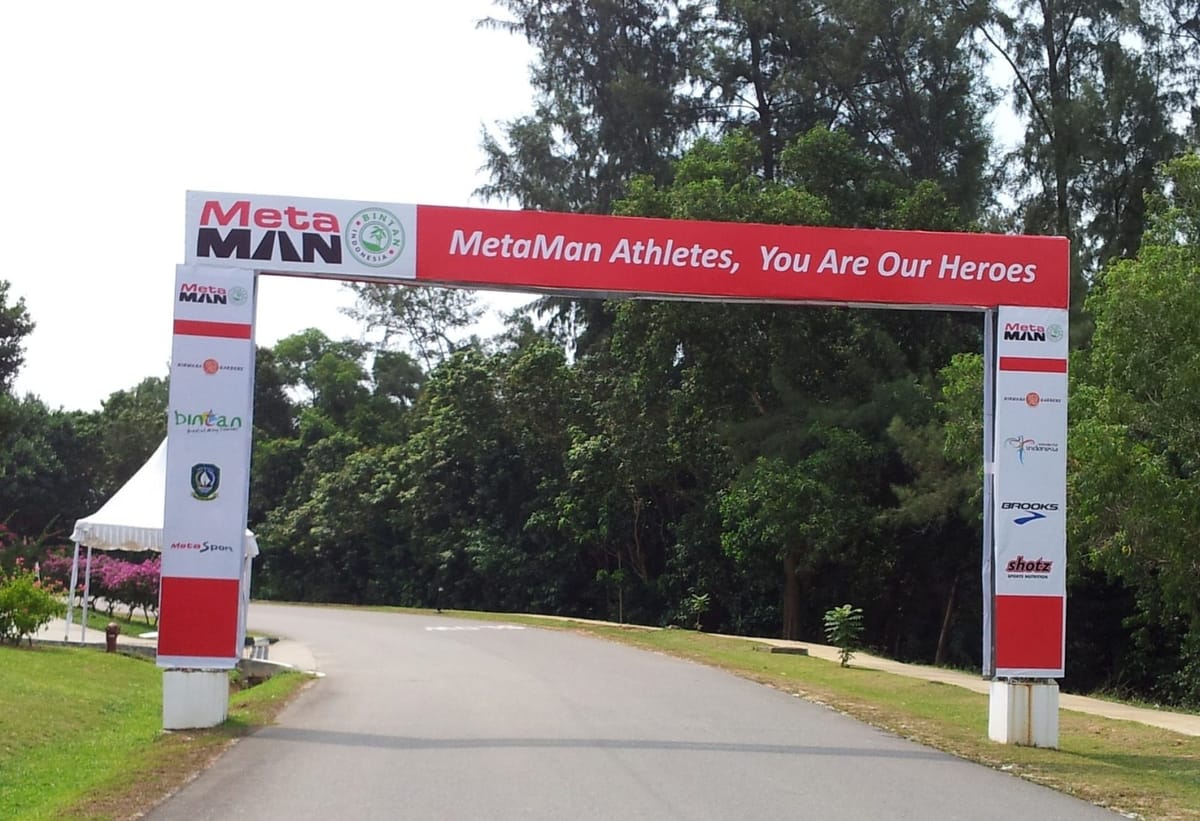 Caroline Steffen (best known as Xena) has had an extremely successful triathlon career, winning numerous titles in various distances all across the globe. Despite this, one title continues to elude her. As luck would have it, this very title is the one that would mean the most to her, and for that matter is the ultimate title for any Ironman athlete.
After finishing an incredible second in her first attempt at Ironman Hawaii in 2010, Xena went into the 2011 race as favourite to take on the untouchable Chrissie Wellington. Being the fierce competitor that she is, Xena put it all on the line to race for the win, and suffered dramatic consequences. In 2011 we saw the typically strong Swiss Miss forced to walk down the finishing chute, being passed by Rachel Joyce with the finish line in sight. Xena collapsed across the finish line and would have to reassess her plan of attack for 2012.
2012 arrived and so did Xena, looking the fittest she ever had. Additionally 2012 marked the absence of former Champion Chrissie Wellington, having announced retirement from the sport. The money had to be on the Swiss star, after all it was her time, correct? Unfortunately it wasn't to be, having led the race for the entire marathon, Xena was run down by eventual champion Leanda Cave in the closing minutes. 2013 is a new year, and Xena has a new plan. A plan that goes right back to her former rival's beginnings in the sport.
We caught up with Xena to talk about her expectations ahead of the MetaMan Triathlon this weekend, her thoughts on race selection, and some tips for racing in the heat. Xena also shares her new plan to win the title that has so far eluded her, of which racing the MetaMan triathlon forms a critical part.
Trizone: We see you are heading to the island of Bintan this week for the Metaman Triathlon. Having not raced there before, what was the logic behind the decision to race this year? Have you targeted Metaman specifically to prepare for Kona, or did it come down to other factors (prize money, travel etc.)?
Xena: No I have never raced in Indonesia before. To pick this race was a decision made by Brett and myself. The plan of my whole Kona 2013 preparation is going back to 2007, when a very fast girl did the same – trained and raced in the heat for 2 months before the big one in Hawaii.
I'm on a Chrissie Wellington 2007 road trip at the moment and this race will be the last one before Kona.
Of course it is also a nice factor to get a good pay cheque if you do well. We need more races like that in our Triathlon race schedule.
TZ: You attend events run by a variety of organisations (Challenge, Ironman, indepedant races ie. Koh Samui and now Metaman) can you explain the process behind your choice in races each season?
Xena: There are always different reasons why we pick races we do. After my 2nd place in Kona last year, I was in the lucky position of "no need for KPR points", so after my finish at IM Melbourne I was able to pick the races which suit me and I like to race. To race Roth was always a dream but with the Kona qualification system in the past I never was able to start. I also like to race at the smaller independent races, they doing a great job and put a lot of money in our sport. Some of them trying desperate to survive against the big organisations like WTC and Challenge Family.
TZ: How has the preparation been going? Will you be heading into Metaman in top form, or are you hiding some tricks up your sleeve for Kona?
Xena: Training is going very well so far. I have just spent the last 4 weeks in the tropical Asian heat, so I will definitely be arriving at the start line well prepared and recovered. Recovery before and after this race is a very important point for me. After MetaMan I will join my teamTBB team mates in Cozumel for my final six week pre-Kona preparation.
TZ: What have you heard about the race? Any particular expectations in regards to the course and climate?
Xena: I heard its going to be hot – that's all I need to know! 🙂
TZ: Any idea of the competition your up against?
Xena: There are some great runners on the start list. I'll do my best… with some smart thoughts in my head.
TZ: Would you mind sharing some of your tips for racing in the heat?
Xena: One of the most important: Get well prepared on the start line! Drink and eat enough on the bike. Don't forget the sun cream and … just try to absorb the heat like a lizard 😉
Thanks so much Xena, we wish you the very best on the remainder of your "Chrissie" road trip and can't wait to see you race this weekend!!