MetaMan Bintan Triathon Pro Women's preview
A small yet talented professional women's field will assemble this weekend on the island of Bintan, Indonesia, to race for one of the richest prize purses on the long course circuit. Thus to say it is with surprise we report only eight women lining up would be an understatement. The race is of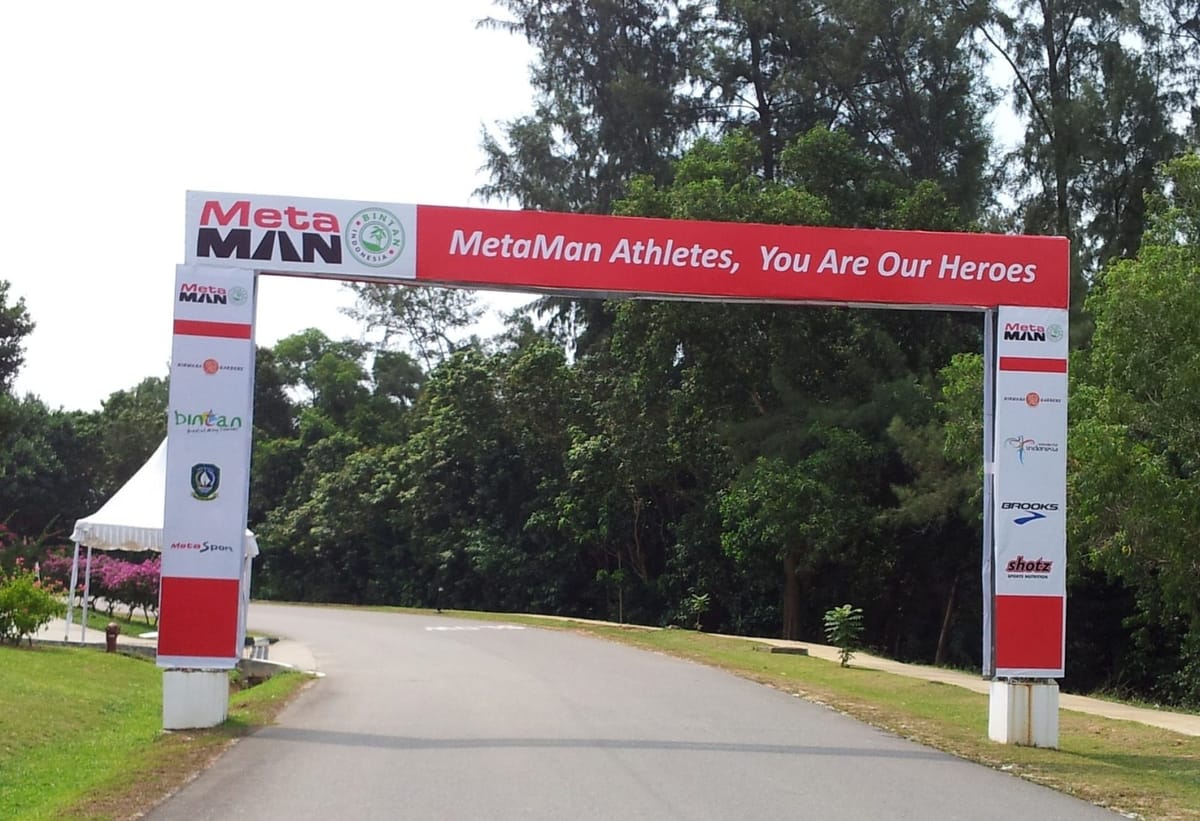 A small yet talented professional women's field will assemble this weekend on the island of Bintan, Indonesia, to race for one of the richest prize purses on the long course circuit.
Thus to say it is with surprise we report only eight women lining up would be an understatement.
The race is of the full iron distance, and yes it is only six weeks out from Kona. Although in the words of Caroline Steffen "I can't just put my legs up and do nothing for one and half months". We must concur,  with $40,000 on offer for the first male and female across the line, we would have expected a much larger field.
Steffen is ready to race as part of her pre-Kona preparation, of which you can read more about in our interview with the warrior princess here. Steffen would have to be the favourite going into the race, with wins at Challenge Roth and Ironman 70.3 Philippines already this year. Steffen is experienced racing in the heat, and states "paying off her mortgage" as a key motivator to taking home the $40,000 this weekend.
Last year's champion Candice Hammond is returning to defend her title, although won't be expecting to do this with ease. Recently Hammond finished fifth at Ironman Coeur d'Alene, and earlier this year third at Ironman New Zealand.
Fellow country woman Gina Crawford will also be on the start line, with Gina possibly favourite behind Steffen to take home the $40,000 first prize. Crawford recently won Ironman 70.3 Yeppoon, finished second at Ironman Cairns behind Liz Blatchford, and second at Ironman New Zealand behind Meredith Kessler. Earlier this year Crawford won, for the fifth time, Challenge Wanaka, whilst also setting a new course record. Gina has more than one mouth to feed these days, with son Benji an important motivator behind her choice in races. Crawford also loves racing in the heat and will be backing up to race Kona in six weeks like Steffen.
Another Kiwi on the start line and who chooses her races wisely is Joanna Lawn. Lawn and Crawford have long been rivals at their home race of Ironman New Zealand, and love a good battle out on the race course.
Aussie Belinda Granger, winner of Challenge Taiwan, absolutely loves racing in Asia, and earlier this week reported MetaMan to be "the hottest race on earth". Granger loves a good, tough race, and has had a good preparation at the Thanyapura sports centre in Thailand. You can expect the tough as nails Aussie to be putting it on the line to pay off the private lap pool in her own backyard in Noosa Australia!
Another Aussie Ange Castle, finished 2nd at Ironman Australia earlier this year. Having not qualified for Kona, Castle has clearly done her homework and has picked her races wisely, lining up for a piece of the $152,000 prize purse.
Michelle Gailey, also of Australia, won Ironman Australia in 2012. Gailey took a break from racing in 2013 until a return at Ironman Cairns in June, where she struggled home to finish in sixth. As expressed by Gailey Cairns was a character building race, and the experience should pay dividends this weekend in Bintan.
Kiwi Simone Maier (German born but now residing in New Zealand) is one to watch out on the marathon course. Maier struggles to keep touch during the swim, but she has a strong and fast run to finish off her race and so don't discount her until the race is over.
Pro Women start list:
Caroline Steffen (SUI)
Candice Hammond (NZL)
Gina Crawford (NZL)
Joanna Lawn (NZL)
Belinda Granger (AUS)
Ange Castle (AUS)
Michelle Gailey (AUS)
Simone Maier (NZL)