Challenge Atlantic City winners win Royal Package to Challenge Bahrain
30 JUNE 2014 – This weekend's Challenge Atlantic City winners Fredrik Croneborg (SWE) and Laurel Wassner (USA) are not only taking home over $10,000 in prize money each. They have also secured a spot on the start line of Challenge Bahrain and a chance to win the world's largest half di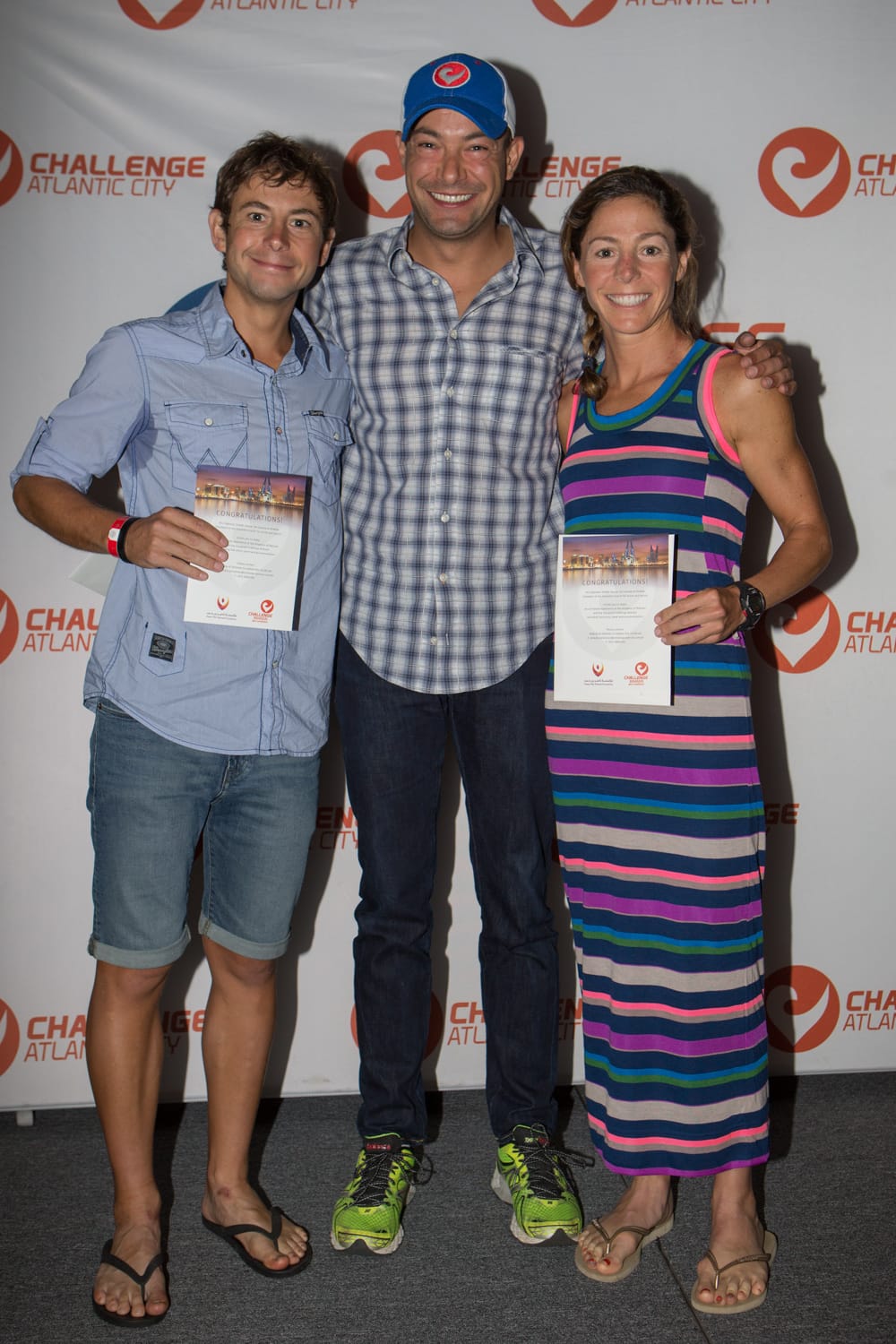 30 JUNE 2014 "This weekend's Challenge Atlantic City winners Fredrik Croneborg (SWE) and Laurel Wassner (USA) are not only taking home over $10,000 in prize money each. They have also secured a spot on the start line of Challenge Bahrain and a chance to win the world's largest half distance prize purse.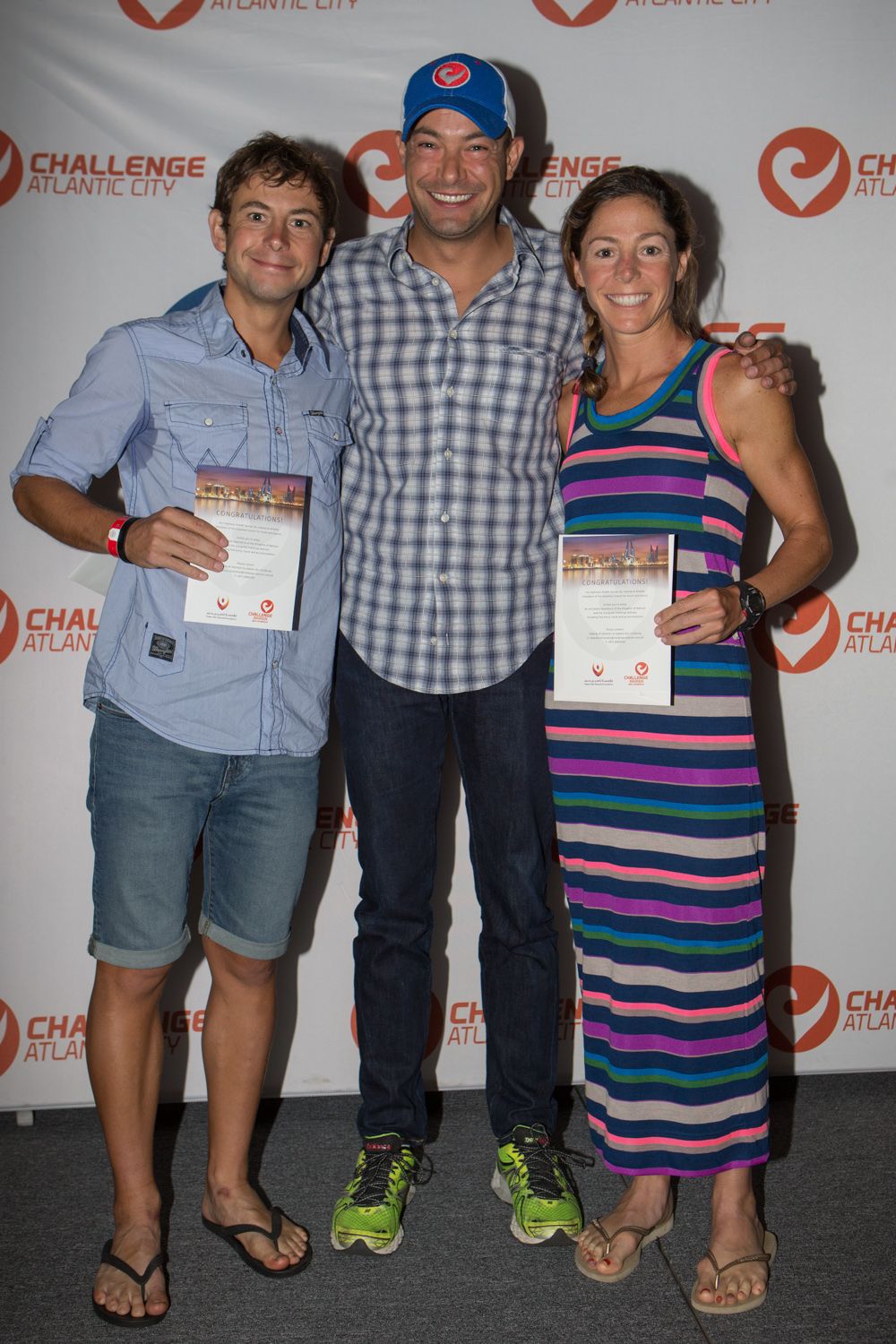 Both Wassner and Croneborg are the recipients of the Challenge Bahrain Royal Package, The 'Royal Package' is presented by His Highness Shaikh Nasser bin Hamad Al Khalifa, President of the Supreme Council for Youth and Sports and will provide the winners with an unrivalled experience of the Kingdom of Bahrain. The winning athletes will enjoy the royal treatment to the Kingdom of Bahrain featuring a complete package that includes a business class airfare, four nights accommodation at a five star resort, on-call chauffeur for the duration of their stay, free entry to Challenge Bahrain, and more.
Both athletes said they are really excited about the opportunity to travel to and race in Bahrain.
"I thought it would be really difficult to get a win and get a ticket to Bahrain but of course I was hoping and it happened!" said Croneborg. "When I heard about Challenge Bahrain I really wanted to go there. I've never been to the Middle East and now I've got a ticket – I'm really excited to go!
"I never thought I'd ever be going to Bahrain," said Wassner. "My former boss came from there and so I know about it as she'd talk about it a lot. It sounds like a country that is such a beautiful place and it's one those places I've always wanted to go. Now I'm going there to race and it's so exciting!"
The half distance Challenge Bahrain point-to-point course is designed to take athletes on a journey through Bahrain's history, from the high tech future to the roots of this ancient civilisation. The course is the most diverse in triathlon, ranging from the world's most modern architecture to historic mosques and archaeological sites; from the high-speed Formula One racetrack to running with native animals and birds through the Al Areen Wildlife Park.
The inaugural Challenge Bahrain takes place on 6 December 2014 with entries open now at www.challenge-bahrain.com.bh.
With the first Royal Packages decided at Challenge Atlantic City (www.challengeatlanticcity.com) on 29 June, the next six will be at Challenge Roth, Germany (www.challenge-roth.com) on 20 July and the final two at Challenge Gold Coast, Australia (www.challenge-goldcoast.com.au) on 24 August.
-ends-
Photo Caption: Challenge Atlantic City winners, Fredrik Croneborg and Laurel Wassner accepting their Challenge Bahrain Royal Package certificates with Challenge Family CEO, Felix Walchshöfer.
Photo Credit: Larry Rosa
ABOUT CHALLENGE FAMILY
The Challenge Family series of triathlons features 28 full and half distance races around the world, including the world's largest long distance triathlon "Challenge Roth in Germany. The birthplace of the Challenge Family, Challenge Roth now features over 5,500 athletes and 220,000 spectators and home to both world records held by Andreas Raelert (GER) and Chrissie Wellington (GBR). Since 2002, races throughout Europe, UK, Australasia, Asia, Middle East, North America and South America have joined Roth. Together they provide athletes with a new experience of long distance racing with a strong focus on athlete and spectator experience, giving back to the community while respecting the legacy of sport and being committed to its continued growth. For further information on Challenge Family visit www.challenge-family.com.