News & Racing
Challenge Roth: German double victory with record times with Patrick Lange and Anne Haug winners
Patrick Lange and Anne Haug are the winners of this year's Challenge Roth held today under COVID restrictions with a reduced field but perfect race conditions in the triathlon stronghold of Roth.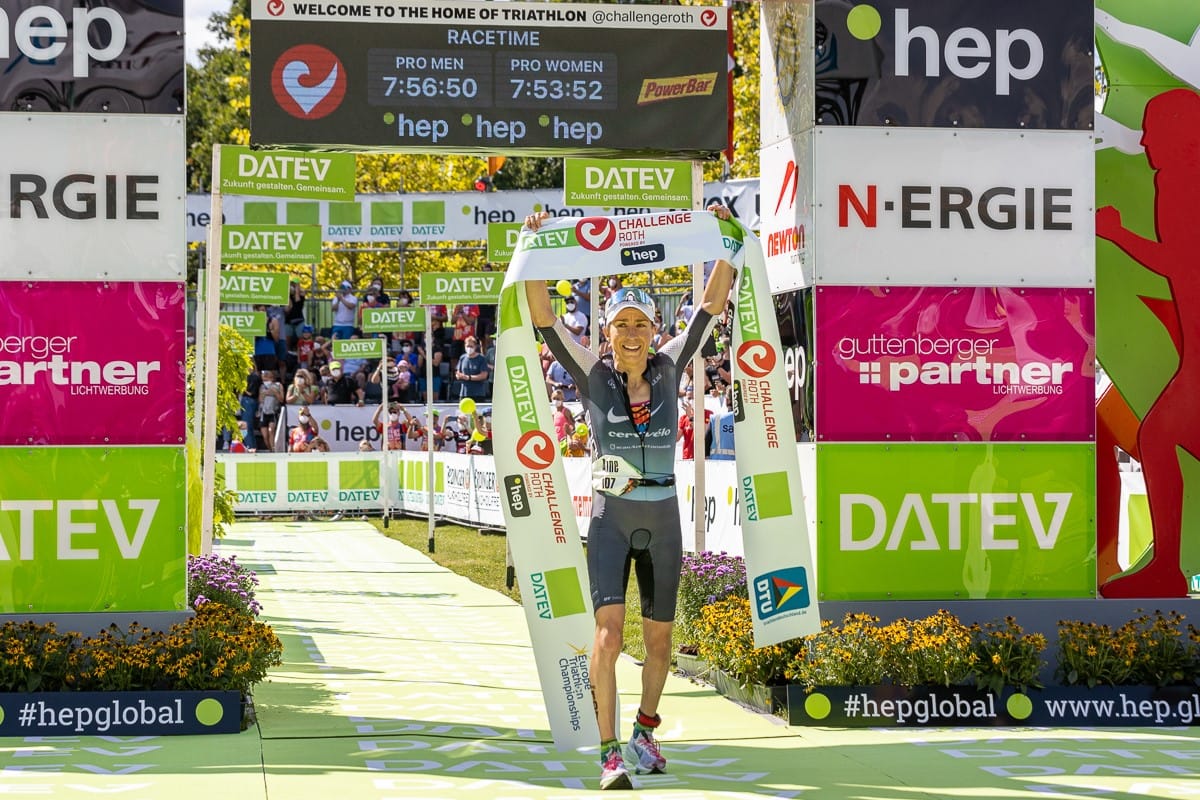 Lange, the 2018 world champion, won a very exciting men's race at his premiere in Roth after an outstanding performance in a record time of 7:19:19 hours, although it should be noted the bike course was just 170km due to roadworks. "It was a perfect day," commented Patrick Lange shortly after his victory. "I settled into the race well, and when I crossed the finish line I had tears in my eyes." After a consistently convincing race, Nils Frommhold, who won in 2015 race in Roth, came second 7:30:31 minutes. The former obstacle runner Felix Hentschel was a surprising third just behind Frommhold with 7:31:12 minutes, setting a new run course record in the process of 2:35:39.
Former professional cyclist, Ruben Zepuntke had dominated the men's race during the bike, but world champion Patrick Lange easily passed him at 6.4 km on the run along on the canal. Race favourite, Sebastian Kienle sadly had to pull out on the bike due to ongoing Achilles tendon problems. "The sun is shining here today, but the sun doesn't always shine in life," said Sebastian Kienle, commenting on the bitter exit for him.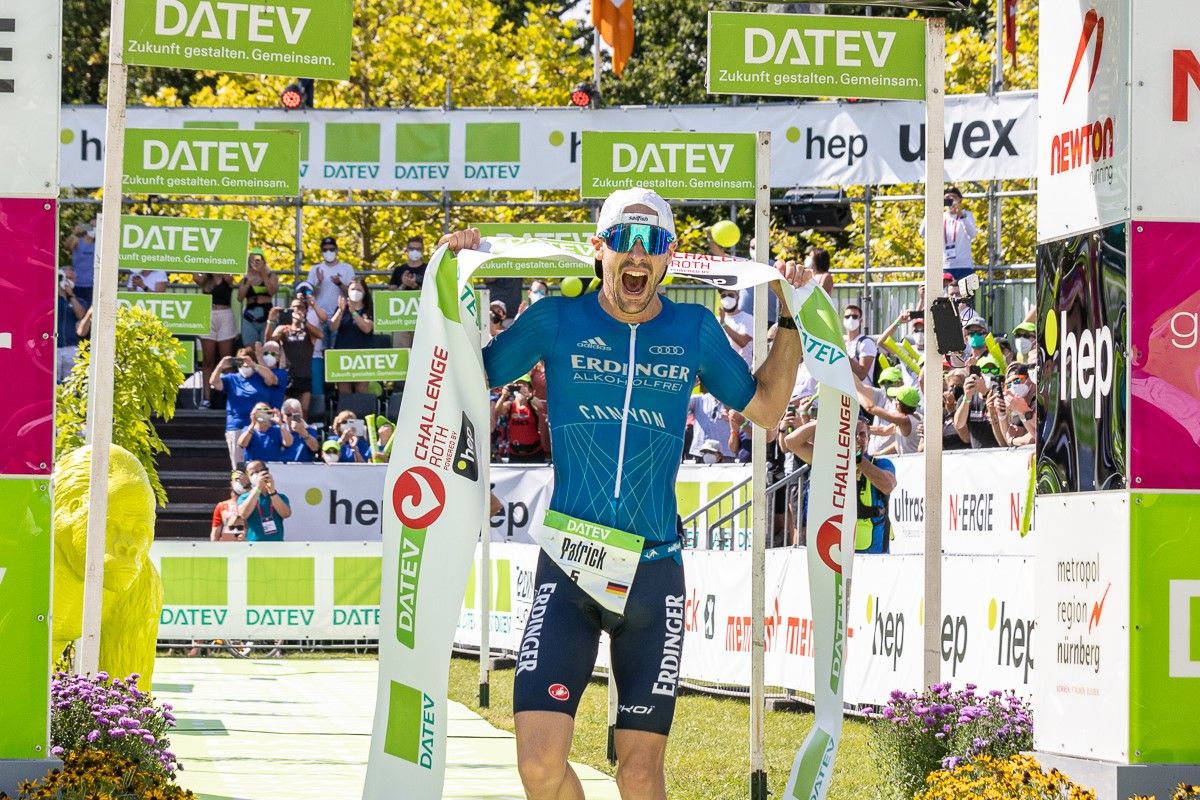 In the women's race, reigning world champion Anne Haug crowned her Roth premiere with a brilliant victory and crossed the finish line – also with a new course record – in 7:53:48 hours. The petite Bayreuth rider outclassed her competition: the second-placed Brit Laura Siddall had a time of 8:25:24 hours at the finish, a gap of no less than 31 minutes on the clock. The mover of the day, she biked and ran her way up the field, overtaking fellow Brit Fenella Langridge at 37km. Langridge, who struggled at the end, finally crossed the finish line in third place with a time of 8:27:04 hours.
The legendary long-distance triathlon with a refreshing 19.3C swim in the Main-Danube Canal began at 7:00am This was followed by a slightly shortened and modified bike course over 170km and finally a marathon over 42.2km. Only a little wind and 25C formed the ideal conditions for the race, which was eagerly awaited by the 1,450 individual starters and 290 relays after a long, lean COVID period. After DATEV Challenge Roth powered by hep – like almost all triathlons worldwide – had to be cancelled due to the pandemic in 2020 and was postponed by two months in 2021, fans of the race were able to celebrate a brilliant comeback today.