How To
Choosing the Correct Triathlon Saddle
Finding a comfortable triathlon bike seat is no easy feat, but the rewards are great. The problem… What is the best tri bike seat? This is one of the most common questions I get asked in the workshop. It's a difficult question to answer. The most important thing to know is that there is not [&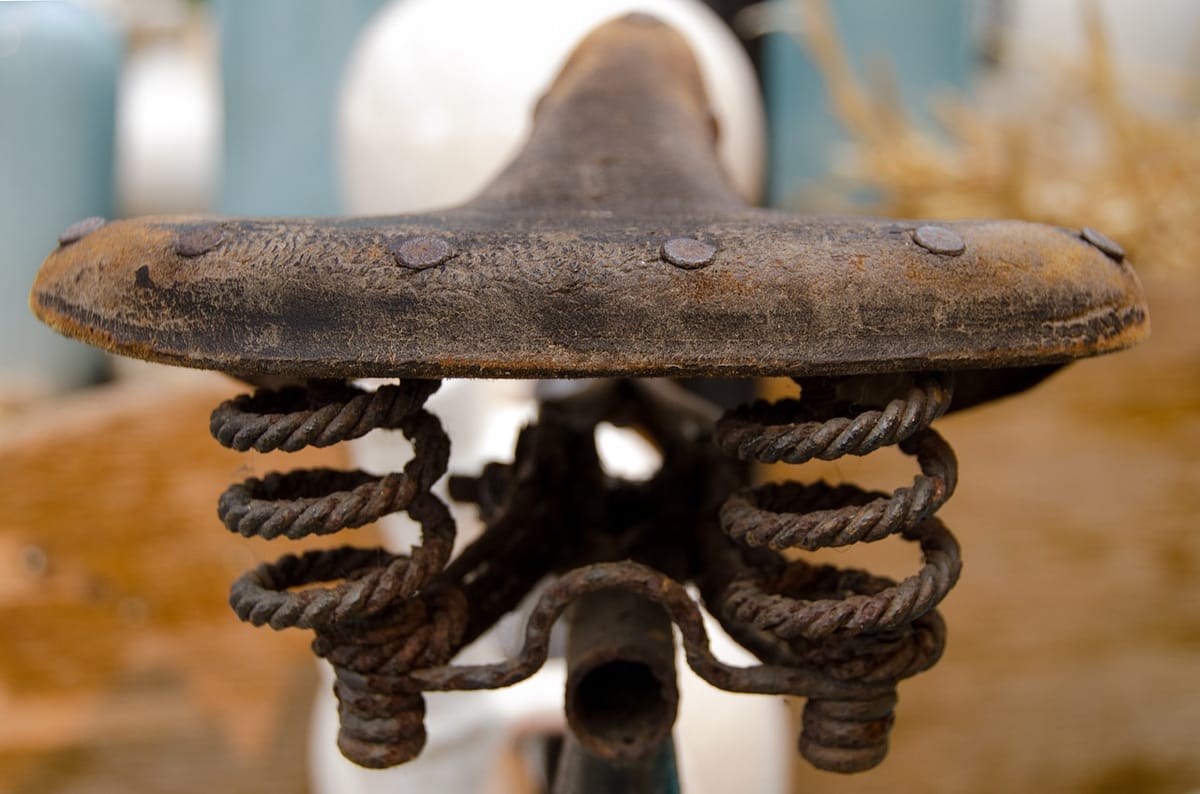 Finding a comfortable triathlon bike seat is no easy feat, but the rewards are great.
The problem…
What is the best tri bike seat? This is one of the most common questions I get asked in the workshop. It's a difficult question to answer. The most important thing to know is that there is not one single saddle that is best for everybody – it's an individual thing. We all know someone who has bought a new saddle and is raving about how comfortable it is. What we don't hear about are all the time's people buy a new saddle, find out it's uncomfortable and then have to buy another. Just because person 'A' finds a particular seat to be comfy does not mean that person 'B' will get the same outcome. You can take two riders of equal height, weight, ability and riding style and get two completely different outcomes. Getting the right saddle underneath you is a matter of persistence and some luck.
Why is it difficult?
It's harder to find a comfortable tri seat than it is to find a comfortable road seat. This is mainly due to the more aggressive aero position that results in the pelvis being rolled forwards off the broad, flat supportive rear of the saddle, and brings pressure onto the front of the saddle, which can push up into soft tissues. Most of us have sat on tri saddles that have hurt in ways that are not nice. From a medical standpoint, it's really important that your saddle fits comfortably. Numbness and pins and needles caused by a saddle to our undercarriage can lead to nerve damage, loss of sexual function and problems going to the toilet. Please don't take these issues lightly because in the worst cases you can end up with permanent damage. What you and I and everyone else is looking for is a tri saddle that allows us to stay in the aero position comfortably and does not cause any numbness. So let's get back to the essential question – what saddle will be the most comfortable?
Triathlon saddles
Most of the major saddle manufacturers now produce triathlon-specific saddles. They have a variety of ways of trying to solve the comfort question. Some have gone down the padding route. Profile Design, Fizik and Selle Italia are good examples of saddles that have a reasonable amount of padding in the saddle tip to try and make the seat comfortable. Others are using shapes to try and increase support under the pelvis – some of the best-known and weirdest looking include the Adamo, SMP and Cobb. Companies like Specialized work with urologists and other medical staff to try and develop seats that are comfortable and, most importantly, won't injure you. Which is best is a question we'll try and answer in a moment. Firstly, there are a few other things we need to cover off.
Bike Fit
Saddle comfort and bike fit are closely linked. A badly fitted tri bike will nearly always result in an uncomfortable seat. If your bike is too long in the top tube for you, it will force you to come forward onto the tip of the seat. This can be OK for a short duration, like a sprint tri, but is murder if you have to be on the bike for a half ironman. If there is too much drop from the saddle to the bars, you can find the saddle digging into your soft undercarriage, making the aero position impossible to hold for more than a few minutes at a time. There can be many different bike fit issues that can cause any seat to feel uncomfortable and I'm not going to try and list every one of them here but you need to consider your overall bike fit when you look at why a saddle is uncomfortable.
So the answer is…
Sadly, trial and error is still the best solution to finding a comfortable saddle. I believe that if you are prepared to search for it, there is a comfortable saddle for everyone that does not hurt and does not make you numb. My advice is to keep trying the main triathlon-specific saddles until you find 'the one'. My favourite brands that I seem to have the most success with include Specialized, Cobb, Fizik, Selle Italia, ProLogo, Adamo and SMP.
Unfortunately, there is no one stand-out saddle that I could say fits the best. It's an individual thing and I take it on an athlete-by-athlete basis. Your best bet is to find a shop that has a saddle-test program with a triathlon focus and get testing. If you are a member of a tri club, ask around, as people will often have saddles they have tried that you can borrow. I find that most athletes will ride around four-to-five tri-specific saddles before they find the one that works best. It's frustrating not to have a more scientific answer to this problem but trial and error seem to be the best solution to finding your perfect saddle.
Remember – if it makes you numb or it hurts, then you are on the wrong seat.