News & Racing
Dan Wilson and Annelise Jeffries ran to victory in Mooloolaba
Mooloolaba was scorching hot as some of Australia's best pros geared up for the Mooloolaba Triathlon Festival's 25th Anniversary last weekend. Annelise Jeffries strides to the podium in Mooloolaba Annelise Jeffries is well-versed in racing triathlon in the heavy Queenstown heat, as she used to train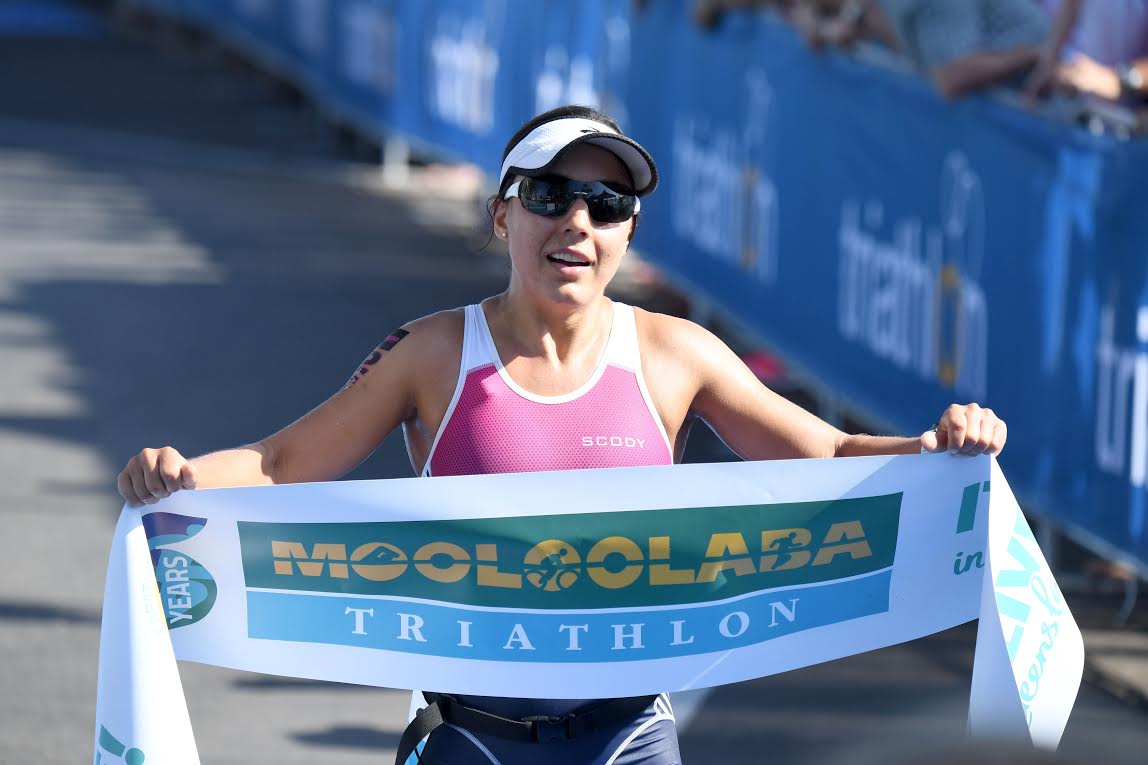 Mooloolaba was scorching hot as some of Australia's best pros geared up for the Mooloolaba Triathlon Festival's 25th Anniversary last weekend.
Annelise Jeffries strides to the podium in Mooloolaba
Annelise Jeffries is well-versed in racing triathlon in the heavy Queenstown heat, as she used to train on the Gold Coast and now lives in Noosa. Her coach, Nick Croft, helped her prepare for the Mooloolaba race, notorious for its excruciatingly hot conditions. Luckily last weekend, the weather was manageable, particularly for the locals.
Jeffries strode to victory in 2:05:04 ahead of WA's Katey Gibb who finished in 2:05:28. Kirralee Seidel of the Sunshine Coast took out the third podium position, finishing in 2:06:48.
"It's very special to have a title on home ground," she said after a 1.5km swim, 40km ride and then a torrid 10km run leg in 28-degree heat. "Coming over the hill and to the finish line, I just wasn't sure how far Katey was behind me," she said.
"I saw at the turnaround at the far end she was only 15seconds behind me so I was trying to stretch it out during that last few kilometres and really push it down the hill at the end. The last 2km was very hard."
Jeffries excels in the Queensland heat
Despite the challenging heat, Jeffries was thrilled with her race. "The conditions were beautiful, the water was just perfect, on the bike there wasn't too much wind and the run wasn't too hot. Couldn't have asked for anything better," Jeffries said. "This is my first title at Mooloolaba and (it pays) to be a local so I know every bump on that road."
Annelise Jeffries moves to Ironman 70.3
Jeffries has no time to rest though, she's heading to Taiwan today for the Ironman 70.3 Taiwan. "I've got an easier day tomorrow, then travelling day and then firing the body up (again)," she said. She's in the middle of a move from ITU into Ironman 70.3 racing. Even in the past few months, she's learned a lot about harnessing her strength on race day.
"I used to get really nervous before the start of the swim but now I have much better control of my pre-race nerves and I'm finding I can just stay there (at the back of the main pack) and also (because of) a number of more years in the pool," she said. "I've been gaining more strength every year," Jeffries told the Sunshine Coast Daily.
Dan Wilson takes victory at Mooloolaba
The men's event started with a fierce swim led by Australia Clayton Fettell, known to be a powerful swimmer. Dan Wilson was close behind though, and maintained his strong position, yielding only at the end of the bike leg.
Coming into T2 though, America's Tim O'Donnell took the lead and started the run with a ferocious pace. Luckily though, Wilson harnessed his famous running legs and held on to O'Donnell's impressive lead, finally overtaking him before the finish line. Wilson finished in 1:49:52, narrowly ahead of O'Donnell's 1:49:59. IRONMAN pro Luke McKenzie came in third, finishing in 1:54:59.
"It was a good field out there for an open, non-drafting event here in Mooloolaba with some of the best in the world in Tim and Luke McKenzie – It was a really good, tough hit out," said Wilson, who praised the crowd for their support in the run.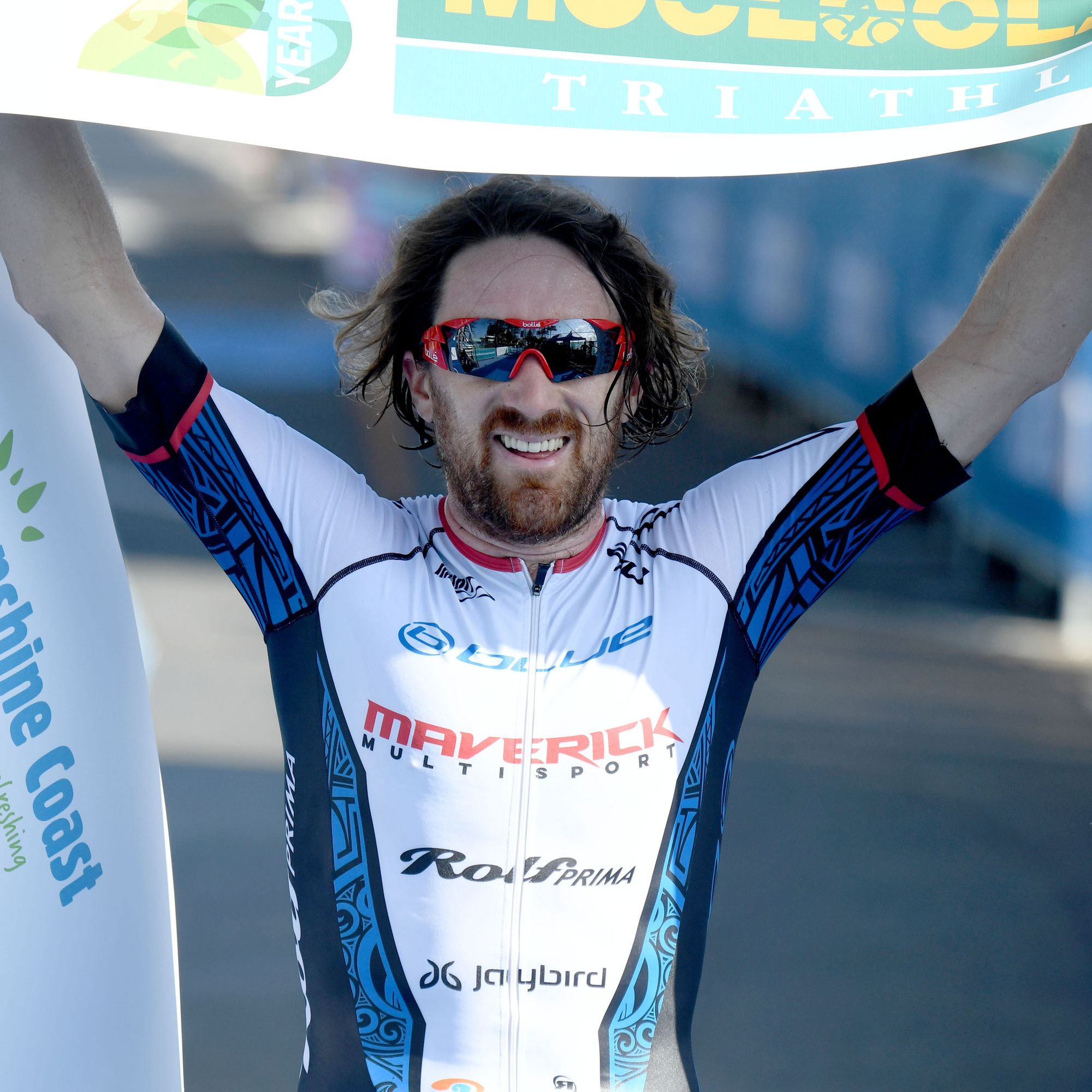 Dan Wilson also looks to Ironman 70.3
"I was pretty happy and the 70.3 races (that I do) are getting so quick these days you have to maintain some speed (in races like this) and it was great to have the crowd support. This is my 10th or 11th (Mooloolaba Triathlon). It's always one of my favourite races," Wilson told the Sunshine Coast Daily. Much like Jeffries, Wilson is also working on transferring his skills from ITU to Ironman 70.3.
Luke McKenzie won't be at Kona in 2017
Luke McKenzie was thrilled with his placing, but told ITU he'll be missing the Hawaiian Ironman World Championship for the first time in 12 years. His competition shouldn't rejoice just yet though, he'll be racing in 70.3 races throughout the year.
"I've had some hip problems and just can't get through a marathon so I won't be going to Hawaii this year – which will be a little be strange. But I'll be racing in 70.3s," said McKenzie.
Congratulations to Wilson and Jeffries for impressive races last weekend.