Darren Smith Dsquad European Age Group Triathlon Camp Report
Tri Dynamic has sent in their camp report from the Darren Smith European Dsquad Age Group Tri Camp in Morzine. This was the first ever tri camp for age group athletes in Europe with Elite Coach Darren Smith following on from their first Age Group tri camp collaboration in Canberra back in January. T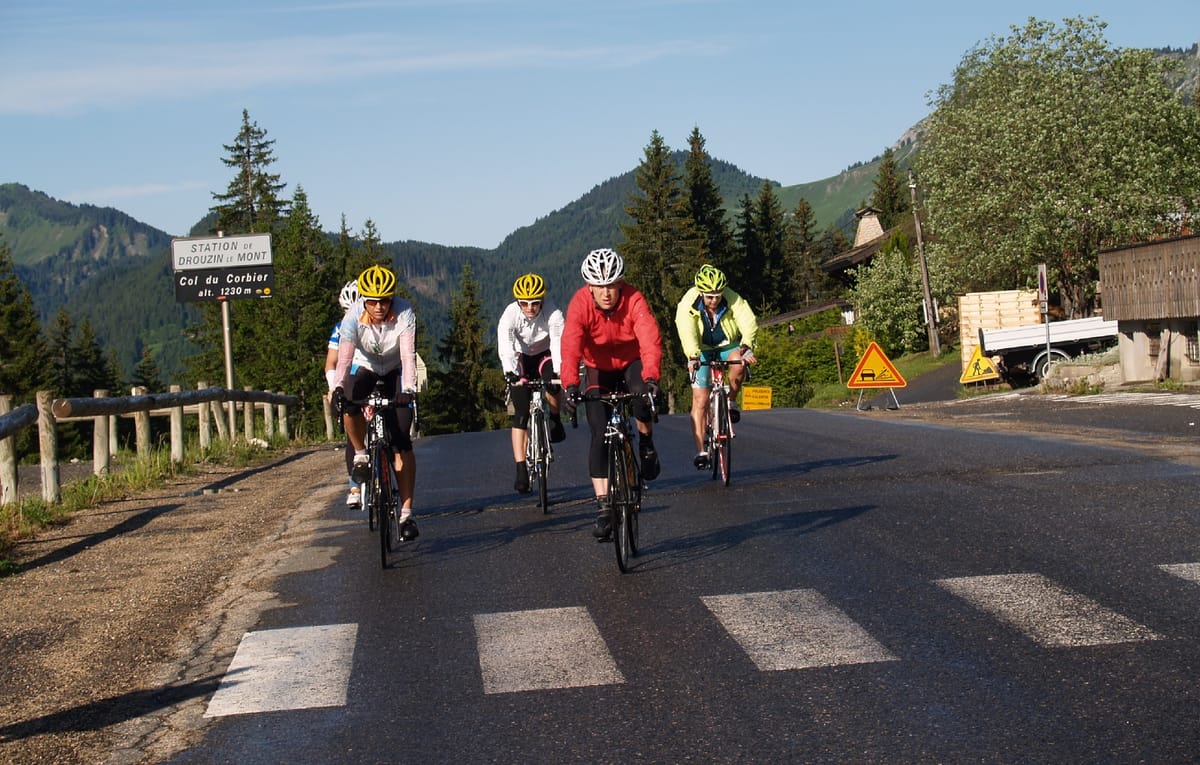 Tri Dynamic has sent in their camp report from the Darren Smith European Dsquad Age Group Tri Camp in Morzine. This was the first ever tri camp for age group athletes in Europe with Elite Coach Darren Smith following on from their first Age Group tri camp collaboration in Canberra back in January. This unique camp took place in the beautiful town of Morzine, nestled in the stunning French Alps, which is now the new European base for Darren Smith and his Dsquad as they prepare for the upcoming WTS races and Rio. Another highlight of the camp for the Age Groupers was the amazing opportunity to share training time and the open water swim workshop with IM Melbourne Champ Corinne Abraham! Check out the camp photos on the Tri Dynamic Facebook page. PowerBar also UK provided camp participants with nutrition products throughout the camp.
Participants travelled from all over Europe, keen to work closely with Coach Daz and witness first-hand how he prepares his Elites. The camp was a fantastic opportunity to learn how to take that next step up in their performance. On all Tri Dynamic events the numbers are carefully controlled to ensure maximum attention. Athletes also had the amazing experience to train with the Dsquad including several World Champions and Olympians, who between them have more WTS podiums than you could shake a stick at! With members of the squad away racing it was a special atmosphere as news of their results came in including Aileen Reid who won the Firmus Triathlon, Greg Rouault won the Edmonton World Cup stamping his ticket for the WTS Series and Anne Haug won the Alpen-Triathlon Schliersee.  Several of the squad were racing at the French Grand Prix with young-gun Declan Elliot securing his first top 10 position. Cameron Good also recorded a fantastic 2nd place at the Bardolino Triathlon in Italy. The atmosphere amongst the athletes was infectiously positive.
The camp was a real eye opener for the age group athletes to see how Darren Smith prepares his Elites and how they can benefit from working with him. One standout session was the Kitzbuhel race simulation with Elites Jodie Stimpson, Matt Chrabot and Emma Moffatt.   Each day included up to 4 sessions with Darren Smith plus the unique opportunity to watch him coach his world class athletes and see exactly how hard they work. They also learned just how much attention to detail that Darren Smith applies to his coaching and preparation for his athletes which has helped him to develop the most successful squad in the world. Participants benefitted from individual coaching in all 3 disciplines plus interactive seminars to learn from his vast experience. They also had a clinic with Darren Smith's rehab, strength and conditioning specialist Rick van Riemsdijk who took them through some of the exercises that the Dsqaud do to stay in optimal health and remain 'bulletproof'.
Darren Smith coached an incredible 6 of his athletes to the London 2012 Olympics including 2nd, 4th, 11th, *22nd and 26th place finishers (*crash affected). He is also the only coach ever to have the World #1 & #2 ranked ITU athletes in 2013 and 2 x Hy-Vee winner and 3rd place. He currently coaches Anne Haug, Aileen Reid, Annabel Luxford, Jodie Stimpson, Matt Chrabot, Katie Hewison, Katie Roberts, Emma Moffatt, Anna Maria Mazzetti, Cameron Good, Greg Rouault, Mitchell Kibby and Declan Elliott.