Dylan McNeice and Belinda Granger back to defend titles at Challenge Taiwan
12 APRIL 2014 – On 19 April, over 1,500 triathletes will line up on the spectacular Taitung coastline in for the second Challenge Taiwan including a strong international pro field. Both Dylan McNeice (NZL) and Belinda Granger (AUS) are back to defend their titles and for Granger, Challenge Tai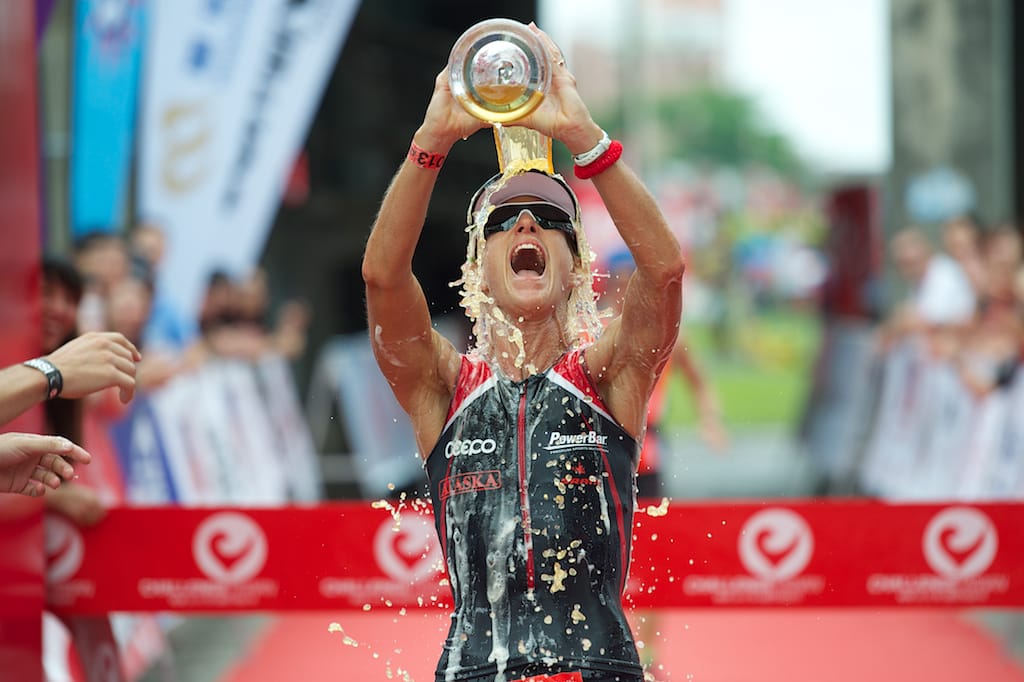 12 APRIL 2014 – On 19 April, over 1,500 triathletes will line up on the spectacular Taitung coastline in for the second Challenge Taiwan including a strong international pro field. Both Dylan McNeice (NZL) and Belinda Granger (AUS) are back to defend their titles and for Granger, Challenge Taiwan marks a major milestone "her 50
th
long distance triathlon.
McNeice will have to shake off a number of contenders for his title, including Challenge Philippines champion, Matt Burton (AUS), Challenge Vichy champion, Andrej Vistica (CRO), Sweden's Fredrik Croneborg (SWE) as well as probably the world's most prolific long course triathlete, Petr Vabrousek (CZE).
The women's race is also full of promise with Granger joined by Ultraman World Champion Hillary Biscay (USA) returning to Taiwan, along with Kate Bevilaqua (AUS) and Jessica Fleming (AUS) fresh from her second place at Challenge Bateman's Bay in Australia last month.
The venue for Challenge Taiwan, Taitung, is famous for its hot springs and surfing as well as spectacular coastline and mountains and its scenic beauty has earned it the name of 'garden of Taiwan'. The Challenge Taiwan course reflects the many reasons why Taitung is fast becoming the Taiwanese centre for triathlon and cycling.
The two-lap swim takes place in the flowing Lake in Taitung Forest Park followed by an undulating two-lap bike course which heads north between the soaring Carp Mountains and spectacular Pacific Ocean coastline, passing through traditional Taiwan villages along the way. The run combines the cultural heart of Taitung city with the surrounding tranquil rice fields and orchards and vibrant ocean promenade.
Typically of Challenge Family races worldwide,  Challenge Taiwan is more than just a single event or a single day "it's a multi-day festival packed with fun and activities for the whole family, athletes and spectators alike! In addition to the flagship racing there are course recces with Chris 'Macca' McCormack, Junior Challenge Taiwan, and the Wish Run, taking place on the evening of Challenge Taiwan race day starting from the Challenge Taiwan finish line. The event will simultaneously serve to motivate night time finishers competing in the triathlon while raising valuable funds for Make-A-Wish Taiwan, a non-profit organization that grants wishes to children with life-threatening medical conditions.
Coverage of Challenge Taiwan is available through  www.challenge-taiwan.com.
Challenge Taiwan is part of the Challenge Family series of triathlons featuring 27 full and half distance races around the world, including the world's largest long distance triathlon "Challenge Roth in Germany. The birthplace of the Challenge Family, Challenge Roth now features over 5,500 athletes and 220,000 spectators and home to both world records held by Andreas Raelert (GER) and Chrissie Wellington (GBR). Since 2002, races throughout Europe, UK, Australasia, Asia, South America and North America have joined Roth. Together they provide athletes with a new experience of long distance racing with a strong focus on athlete and spectator experience, giving back to the community while respecting the legacy of sport and being committed to its continued growth. For further information on Challenge Family visit  www.challenge-family.com.