Interviews
Ellie Salthouse is bringing her A-game to Ironman 70.3 Geelong
Ellie Salthouse is in fierce form and ready for Geelong 70.3 this weekend. Trizone caught up with her to chat pre-race fitness and donut socks. "I came into fitness early, and decided Dubai had a good start list. Siri (coach) and I decided it was a good time to see where I was at and […]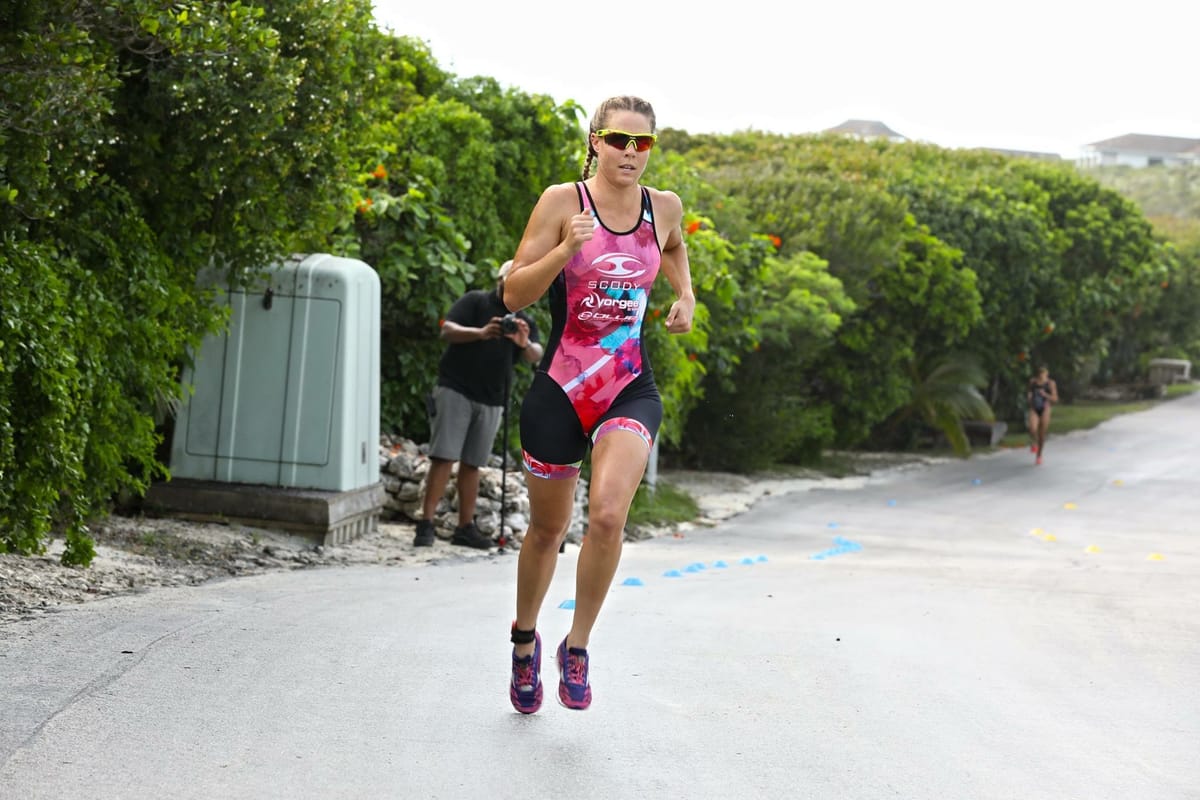 Ellie Salthouse is in fierce form and ready for Geelong 70.3 this weekend. Trizone caught up with her to chat pre-race fitness and donut socks.
"I came into fitness early, and decided Dubai had a good start list. Siri (coach) and I decided it was a good time to see where I was at and make a plan for the rest of the season," said Ellie about racing the Dubai 70.3 two weeks ago. "I had no idea I was in that form so early on."
The decision to race at Dubai was a good one, with Ellie coming second in 4:04:05. "I had a good base of fitness from last year. My body remembered what it needed to do, and I got back to fitness really quickly."
Salthouse came second to Daniela Ryf, and was thrilled with her performance. "I've never been able to ride with the likes of Daniella before," she added. "Coming from ITU, the bike is my weakest leg, but I've been working really hard on my bike strength. I was looking to have a solid ride and stick with her as long as possible."
Salthouse is modest about her incredible performance, simply noting: "It was nice that my riding has improved, and I'm heading in the right direction."
Ellie Salthouse's simple race strategy
"I don't have a race plan. I go into every race with the same strategy; get to the front and stay there," Ellie told Trizone. "I like to race from the front of the swim. I hate coming from behind." At Dubai, Salthouse executed her simple strategy perfectly. "I knew my swimming was in good form and I knew my running was in pretty good form. I didn't know it was that good, but I knew I could give it what I needed."
Race suits and donut socks
Salthouse will be rocking a brand new race suit at Geelong, and we're excited to see it! All we know is it has flamingoes on it, and in Elie's words "it's something different, it's bright, very feminine and pretty cute!" To add even more fun to her racing, Ellie wears her infamous donut socks, and for Geelong she'll be choosing between donuts and Frenchies. "The donuts are my regular go-to's, but we'll see!" she said.
Predictions for Ironman 70.3 Geelong
While Ellie Salthouse hasn't raced at Geelong in IRONMAN 70.3 – just in ITU –  she's feeling ready. "I'm just going to race my race and do what I need to do, and whoever wants to come with me can have a shot," she said brightly.
This positive approach is key to her races, and she doesn't dwell on her competition all that much. "To be honest, I haven't looked at the list. It'll be interesting to see how Barbara goes," said Salthouse. "She had an interesting race early January. This is Sarah Crowley's third half marathon in four weeks so I think she'll be pretty tired." Eager to concentrate on her own race though, Salthouse added "it's so early in the season, it's hard to know where everyone is."
We're betting Salthouse will be able to take out the top spot on the weekend, so check back into Trizone to get other pre-race info from the pros!
📷 Talbot Cox