News & Racing
From Canberra's Freezing Lake to Yokohama's Heat: Callum McClusky's Resilient Journey to the World Triathlon Championship Series
Australian triathlete Callum McClusky, who spent the pandemic training in a freezing Canberra lake, is now set to make his Olympic Distance Series debut at WTCS in Yokohama.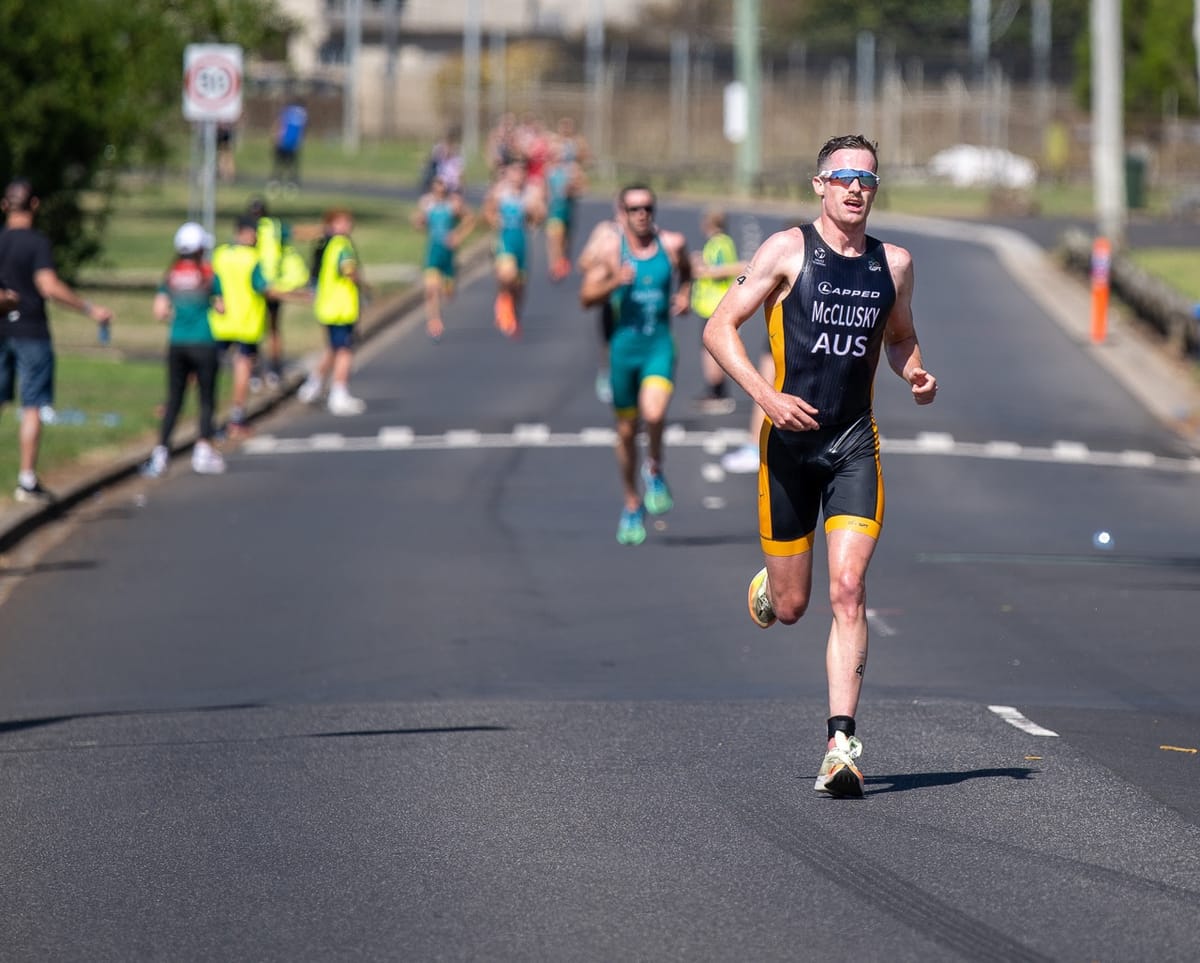 Why it matters: Callum McClusky, an Australian triathlete who spent the pandemic training in freezing Canberra lake, is preparing for his Olympic Distance Series debut at the World Triathlon Championship Series in Yokohama.
Setting the pace: Amidst the pandemic, Canberra's indoor pools were closed, leaving McClusky with no option but to train in Lake Burley Griffin. Despite the challenges, he has emerged as one of the top five elite Australian men participating in the upcoming triathlon in Japan.
What they're saying:
"Cal was one of the most affected high-performance athletes through that period with no access to a pool for a year, so he spent that time swimming in Lake Burley Griffin," said Danielle Stefano, McClusky's coach.
"I want to be competitive throughout the race with a big focus on having a good swim/bike to help play to my strengths on the run," McClusky said, reflecting on his preparations.
"Preparation for Yokohama has been very smooth... I'm looking to continue this form internationally," McClusky added.
By the numbers:
McClusky lasted until the water in Lake Burley Griffin dropped to 10 degrees Celsius.
He achieved several impressive results this season, including a win in the Oceania Triathlon Cup in Wanaka and second place in Devonport.
McClusky was disqualified in his World Triathlon Championship Series debut in Montreal last year.
Between transition: While his debut in Montreal was disappointing, McClusky has worked hard on his weaknesses and is now confident and ready for Yokohama. His preparation for the event has been smooth, with solid training in Melbourne.
Through Time: McClusky's journey through the pandemic has been marked by resilience and determination. His training in the freezing lake, coupled with a focus on technique and financial stability, has allowed him to build a foundation for international competition.
The bottom line: Despite training hurdles and a challenging debut, McClusky has shown resilience and determination, building a strong foundation for success in the world of triathlon.