News & Racing
The front runners for 2017 Ironman 70.3 World Championship
It may seem like the triathlon season has only just reached full swing, but for the athletes, their sights are set on the 70.3 Championships in Chattanooga, USA in September. We look at the data to see who's set to win as of April 2017. Women's 70.3 World Championship Contenders As the end of April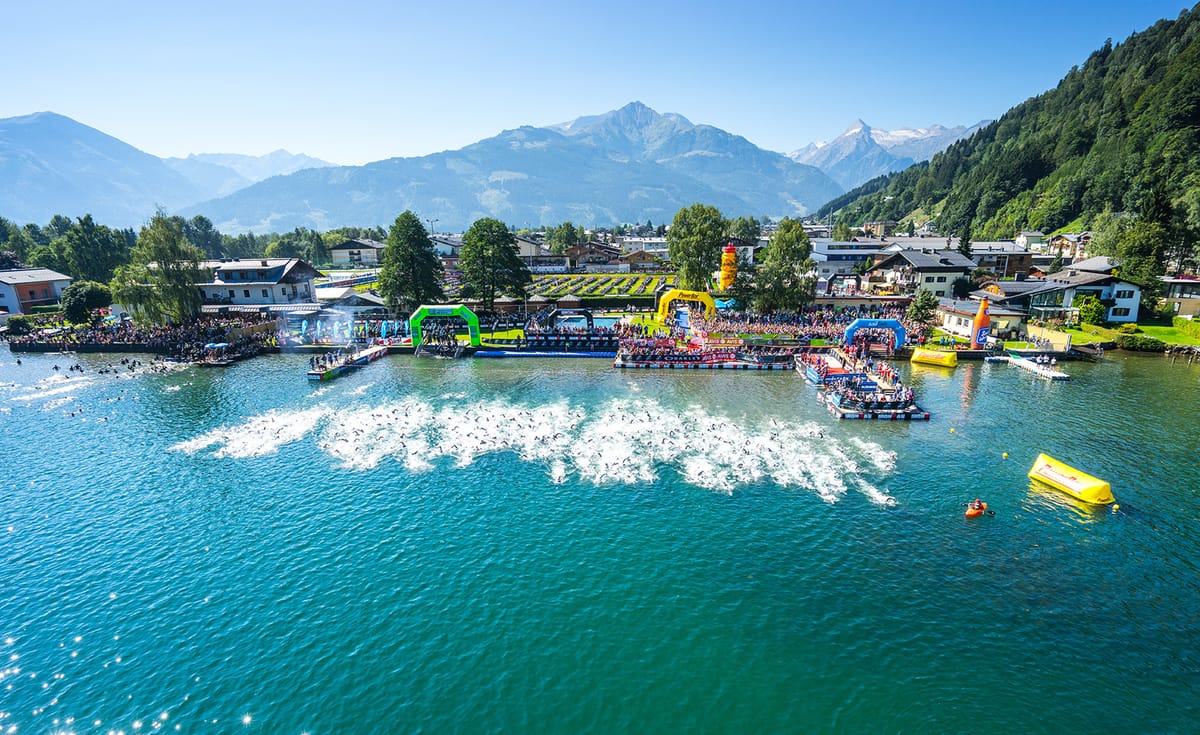 It may seem like the triathlon season has only just reached full swing, but for the athletes, their sights are set on the 70.3 Championships in Chattanooga, USA in September. We look at the data to see who's set to win as of April 2017.
Women's 70.3 World Championship Contenders
As the end of April looms, there are two key contenders in the women's 70.3 field: Daniela Ryf and Holly Lawrence. While Daniela has seemed unstoppable in the longer distances, Holly excels exceptionally well at 70.3, and has had some impeccable results in 2017 including a fierce win at Oceanside.
Ryf vs Lawrence
Ryf's focus on the full Ironman events, namely the Kona World Championships she absolutely powered through last year, may mean Chattanooga falls at the wrong time for her to be at peak 70.3 fitness. Because of this, our friend Thornsten at Trirating has backed Lawrence as the most likely champion.
Other powerful contenders are Melissa Hauschildt and Heather Wurtele, while we can't rule out Heather Jackson, Meredith Kessler, Ellie Salthouse and Helle Frederiksen. Hauschildt has had her battles with injury, but if uninjured, she's one to watch!
Wurtele and Salthouse to battle again?
Heather Wurtele, who finished third at Oceanside and pulled a calf muscle on the run, can be a fierce contender, although her swim times mean she's an unlikely pick for the very top spot.
Aussie Ellie Salthouse is in with a solid chance of a top podium spot after her performances in late 2016, and her second place finish at Oceanside 70.3 in 2017.
It could very well be a battle between Salthouse and Wurtele, much like the Oceanside run just a few weeks ago.
Odds for 70.3 Championship winners (as at April 2017)
Holly Lawrence – 45%
Daniela Ryf – 28%
Melissa Hauschildt – 10%
Heather Wurtele – 3%
Men's 70.3 World Championship Contenders
The men's race has countless key contenders after a fierce start to the year. Sebastien Kienle is tipped to win, but Sanders, Bozzone, Javier Gomez and Reudi Wild are in with a solid chance.
Kienle will have his sights set on Kona, which may impact his ability to be in peak 70.3 racing fitness for September, but his solid performances in 2017 have the odds stacked in his favour.
Sanders skipping Kona to focus on 70.3 Worlds
Lionel Sanders is in with a fighting chance at the top spot thanks to the specific work he's been putting into his swim, and his recent wins at Oceanside and 70.3 Buenos Aires. Unlike Kienle, Sander's top focus this year is the 70.3 World Champs, and he won't be racing Kona. This lazer focus could just be the key to his success at Chattanooga.
Terenzo Bozzone had some fierce results in late 2016 in full distance Ironman, and is a regular feature in the top five of 70.3 races in 2017. With obvious talent in the sport, it's likely he'll be in top form at Chattanooga.
Reudi Wild has been tipped as a favourite, but his lack of big wins makes this unlikely. However, finishing 3rd at the 70.3 World Champs last year shows he's able to perform on the day, and can't be ignored.
Javier Gomez ITU-World's focused, or is he?
Javier Gomez has had huge results in multisport races this year, from Super League to ITU. While he's got his sights set on the ITU World title, if he does race in Chattanooga he'll be in with a solid chance at the win.
We can't forget other top ranking athletes who may be able to cause huge upsets on the day, and take out the title. Tim Reed, last year's winner, has adopted a new approach to racing, and the motivation to defend his title may be enough to see him on top of the podium in September. Sam Appleton is another Aussie who may have a chance at the top spot.
Sebastian Kienle – 23%
Lionel Sanders – 16%
Terenzo Bozzone – 14%
Reudi Wild – 14%
Javier Gomez – 12%
Tim Reed – 8%
Sam Appleton – 3%